Registry of Election Finance wants explanation from Towns, Hardaway
Tennessee's Registry of Election Finance wants explanations from Memphis Reps. G.A. Hardaway and Joe Towns for shortcomings in their campaign finance reporting.
The Registry issued show-cause notices during a Wednesday, Feb. 13, meeting to Towns for failing to file a third-quarter report in 2018 and Hardaway for late filing of a pre-general report last year.
Hardaway, a Memphis Democrat, had been given until Jan. 18 to turn in his report or be required to come back before the board after giving an explanation in January, when the Registry also told him he needed to balance his reports to show $7,000 in political action committee contributions during 2017.
Drew Rawlins, executive director of the Bureau of Ethics and Campaign Finance, said to Registry members Wednesday he received a report Jan. 11 from Hardaway with a list of contributions he had reported already. Rawlins said he notified Hardaway he needed to remove that list and correctly report his activity for the period.
Hardaway responded that his Cordell Hull office was being moved and that when he arrived at the building that day, he would contact Rawlins, the executive director said.
"I never heard another word from him," Rawlins told the Registry. "So now, what I have is a pre-general report with nothing on it."
In addition, Rawlins said Hardaway's fourth-quarter report contains nothing but should show several PAC contributions, which have been reported by those PACs, with at least four of them clearing the bank.
Registry member Tom Lawless pointed out to the board that in January, he told Hardaway and others with reporting problems to "go forth and sin no more and fix it." But, Lawless noted, "This didn't get fixed and he sinned."
Consequently, Hardaway will have to report back in March, along with Towns, who will be asked to explain why he failed to file a third-period report in 2018.
Hardaway could not be reached immediately for comment.
The Registry already voted to assess Towns a total of $20,000 in two $10,000 civil penalties for failure to make financial reports in the second quarter and pre-primary periods.
Towns, a Memphis Democrat who calls the Registry "out of control," is sponsoring House Bill 1484, which would allow the use of legislative campaign funds to pay fines, fees and penalties assessed for violations of campaign finance laws, and House Bill 1485, which would set a maximum civil penalty of $1,000 issued by the Registry of Election Finance for violations.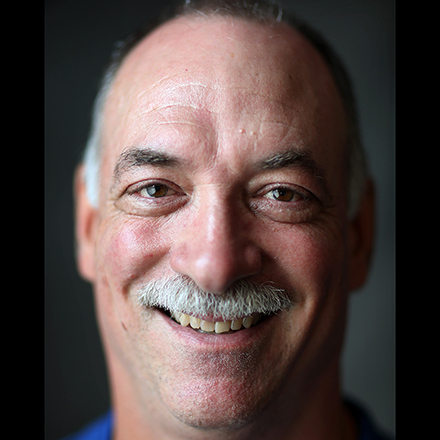 Sam Stockard
Sam Stockard is a Nashville-based reporter with more than 30 years of journalism experience as a writer, editor and columnist covering the state Legislature and Tennessee politics for The Daily Memphian.
---