HUD wants Memphis to return or 'de-obligate' $17M in affordable-housing funds
Recommendation targets miscues in financing of Cleaborn Pointe and Eden Square
In his State of the City address last month in Whitehaven, Memphis Mayor Jim Strickland touted his administration's role in the creation and renovation of 5,000 units of affordable housing during his three years as mayor.
"Developments like the massive South City project at the old Foote Homes (public housing development) may make headlines, but our programs are also impacting apartment complexes in every corner of our city," Strickland said in the clubhouse of the Links of Whitehaven city golf course. "And as our city grows, this will continue to be more and more important."
But the federal funding used to help finance that affordable housing, mainly through community development corporations and on a scale smaller than South City, is in danger of being reduced or eliminated for years because of how the city used it on two developments during former Mayor A C Wharton's administration.
Since March 2018, officials with the U.S. Department of Housing and Urban Development have been reviewing the use of $17.1 million in federal funds to convert the Cleaborn Homes public housing development into Cleaborn Pointe at Heritage Landing, a mixed-income development, and to build the Eden Square mixed-use development in Hickory Hill on the site of the old Marina Cove apartments.
In a September letter to the city provided to The Daily Memphian by the Strickland administration, HUD officials said the city of Memphis will have to repay $6.8 million in federal funds received through HUD's HOME Investment Partnerships Program – so-called last-dollar funding that comes with strict guidelines for how it can be spent.
HUD also wants to "de-obligate" another $10.4 million the city is to receive in HOME funding. De-obligation puts it back in a HUD fund for distribution to other cities. In 2017, the city had $1.4 million in HOME money de-obligated by HUD, leaving the remaining amount at just under $9 million.
HOME grants specifically make affordable housing construction possible, leveraging financing primarily by private development as well as other sources of local and state government funding.
The payback and de-obligation HUD is considering is believed to be the largest take-back of HOME funding proposed by HUD, according to city Housing and Community Development director Paul Young.
"It's not that the city did things right, but that there was no malice of intent and that the spirit of the HOME program was followed," Young told The Daily Memphian. "If you drive by those units, you are going to see high-quality, attractive, affordable housing, which is the significant need in the city and it's what the program is intended for. Those goals were achieved."
Young estimates the city gets an average of $3 million a year in HOME funding through an allocation formula approved by Congress.
The city hopes to reverse the HUD sanctions announced in a Sept. 4 letter to the city or at least reduce the dollar amounts.
"Memphis has momentum, but it also has challenges," Strickland began in a Sept. 6 letter to HUD secretary Ben Carson. "We are intentional in our efforts to support our most vulnerable citizens and we need the Department of Housing and Urban Development's support to do that effectively."
---
---
Strickland is seeking a meeting with Carson on the issue through the city's representatives in the U.S. House and the U.S. Senate.
HUD officials could not be reached for comment beyond the correspondence.
"Despite the serious and complex technical issues, both of these projects were completed within the spirit of the HOME program, eradicated blight and havens for criminal activity, and created additional, quality affordable housing units," Strickland wrote. "I will not allow our staff to miss the mark on properly administering funds that are so desperately needed by our community. We will resolve all outstanding issues related to this project, and I want to work together with HUD to achieve a mutually beneficial outcome."
Two days earlier, HUD's acting Memphis field office director, Sernorma L. Mitchell, chronicled the department's findings in a letter to Strickland.
She said the HOME funds used in the conversion of Cleaborn Homes "represented nearly all of the city's yearly HOME entitlement funding" for the years 2012 to 2015.
"These commitments severely limited the city's ability to fund other projects and grossly limited the development of HOME-assisted affordable housing in Memphis," she added.
---
---
The conversion of Cleaborn Homes to Cleaborn Pointe initially used HOPE VI money – site-specific grants from HUD for much larger amounts aimed specifically at large public housing developments.
There was no HOME grant money in the original master development agreement for Cleaborn in 2011.
"They got through the first phase or so and then realized they still had a gap on the budget," Young said of the city. "In order to close that gap, they wanted to use HOME funds."
That normally isn't done, because HUD doesn't allow HOME grant money to be mixed with public housing dollars.
But what became Cleaborn Pointe is a mixture of public housing, affordable housing and market-rate housing. For administrators of the HOME grant, the question was who owns what.
"You have to be very specific about what unit it is – what unit is going to get the money," Young said. "This is one of HUD's big issues of this project, is that the agreement for HOME funds has to be with the owner of the property."
And that owner could not be the Memphis Housing Authority.
Young said the financing of housing units with different rental rates was specific enough that it should be possible to identify which would qualify for HOME funding.
Mitchell disagreed in her September letter to the city.
"Based on conflicting or missing information provided by the city it is not possible to determine which units in the Cleaborn project are HOME-assisted or the actual HOME expenditure for each unit," she wrote, citing city entries of HOME-eligible addresses in Cleaborn made this past July.
Because the city's original master development agreement with the Memphis Housing Authority for Cleaborn Pointe in 2011 did not include using HOME funds or meet HOME requirements, Mitchell wrote Strickland that it "cannot be considered a valid HOME agreement."
The city amended the development agreement with MHA less than a year later, on April 2, 2012, but still didn't commit to use HOME funds.
Two months later – June 28, 2012 – the city drew $2.5 million of HOME funds for Cleaborn Pointe "before executing a valid HOME written agreement," Mitchell noted, adding the city increased the HOME funding over the next four years to a total of $8.8 million, or an average increase per year of $2.2 million more.
Mitchell described the six years of funding as a "pattern of excessive commitment, not supported by valid written agreements and ultimately not needed for the project."
The city ended the commitment in July 2018, at the start of the current fiscal year, by uncommitting $4.2 million from Cleaborn Pointe.
While the agreement was amended to include HOME money and "varying numbers of HOME-assisted units," Mitchell said, "none of the amendments imposed HOME requirements on the project."
Remaking Marina Cove
The Eden Square mixed-use development in Hickory Hill was a redevelopment project on the site of the abandoned Marina Cove apartment complex that Wharton's administration was anxious to get started shortly after he became mayor in the summer of 2009.
Mitchell noted in her letter that the city withdrew $1.3 million in HOME funds in two 2012 payments from HUD's Integrated Disbursement Information System (IDIS) "to reimburse the city for demolition and site work" done between Oct. 4, 2010, and March 28, 2012.
"The city never owned the Marina Cove property," Mitchell wrote, adding the city entered into an agreement with the Power Center Community Development Corp. in June 2014, committing the $1.3 million of HOME funds.
The 2014 agreement was supposed to be for demolition and "the new construction of a 70-unit multi-family rental project, with 17 units to be designated HOME-assisted."
"However, based on a cost summary provided by the city, dated April 19, 2012, the city used the entire $1,303,277 to reimburse itself for demolition, filling of drainage canals, creation of storm water retention facilities and site grading and seeding that it performed on the 24-acre Marina Cove site," Mitchell added.
HOME funding to Marina Cove/Eden Square increased to a total of $2.6 million in an August 2016 city amendment.
"This amendment changed the scope of the project from 17 HOME-assisted rental units to the construction of nine single-family home ownership units to be constructed by Habitat for Humanity" without an analysis or underwriting, Mitchell added.
As of the September letter, the city had spent $2.3 million of the $2.6 million in HOME funds allocated for Eden Square.
Young said it appears the city continued to use HOME funds for Eden Square while it tried to secure HUD tax credits for which it continually applied.
"Once we get the tax credits, we are going to build the housing that's required to utilize the HOME funds. We never got a tax credit allocation," Young said. "It's competitive. So in 2015, HCD sent a letter to the field office asking for technical assistance and support on this troubled project. We have to figure out how to get these housing units done because those units are required. Since we spent HOME funds, we have to rebuild affordable housing."
Young said the city didn't get the technical assistance it wanted, and HUD officials instead wrote back that the city had longer to use the HOME funds than it thought and thus longer to secure the tax credits.
Meanwhile, construction moved ahead on Power Center Academy Middle School on 4.5 acres of land at Eden Square after a May 2015 groundbreaking. The school and arts center opened in September 2016.
"When HUD went back and looked at this project, I think the first thing they saw was that school development, which was a big red flag for them," Young said. "Their perspective is HOME money should be used for housing. … It should be mostly housing.
"Our response was that the goal was always to continue building housing around the site. But we wanted to deliver the units that were mandatory to be delivered at that time."
Young concedes it could be viewed as using HOME funds to subsidize the rest of the development.
"Their perspective is that the HOME program should only be gap funding. You only need it to get the rest of your sources," he said. "They are essentially the last dollar in. Under this scenario, it was the primary development tool. That's one of the things that gives them some discomfort."
Concerns about such practices in other cities prompted HUD officials to make, and Congress to approve, more specific and complex regulations in 2013 for the use of HOME funds. The new rules were meant to battle what HUD believed were fictitious housing development projects some cities were putting on the books to retain their allocation of HOME dollars.
Two years later, Congress suspended the deadline to commit the funding within two years, which was part of the problem HUD officials had with Eden Square and Cleaborn Pointe.
"Newer grants don't have a commitment deadline," Young said. "That's because so many cities had problems with that issue. … After 2013, it's a whole new game."
Young said the pay back and the de-obligation won't affect projects "already in the system."
"There are groups like United Housing that have projects in the pipeline that are pretty much on standby," he added of still other developments.
In response to the HUD findings, Young said the city has hired a technical consultant to advise the city about how to better watch its own compliance with federal regulations. Housing and Community Development staff just underwent two weeks of training. The city finance division also is involved in the checks and balances.
"Moving forward, we wouldn't even be able to make a commitment of HOME funds with just HCD," Young said of the division he heads. "We are going to have a check-off by an external agent of the city."
'Hindsight is 20/20'
Memphis had been awarded the HOPE VI and HOME funding used for the Cleaborn Pointe and Eden Square developments during Robert Lipscomb's dual tenure as the director of Housing and Community Development and executive director of the Memphis Housing Authority.
Lipscomb, who had been appointed HCD directed in 1992 by then-Mayor Willie Herenton, was hired by MHA in 1999, at a time when the city was on HUD's operational and financial "troubled list" for public housing. That meant he was in charge of two agencies that work together closely but also serve as part of a system of checks and balances. At one point during his City Hall tenure, he also took on a third temporary role as the city's chief financial officer.
Lipscomb was a vocal critic of Memphis' large public housing developments, had called for "the end of public housing as we know it," and secured millions of dollars in federal funding to demolish and convert those projects into mixed-income developments.
Increasingly, his access to federal funding made him a part of most other discussions at City Hall about trying to leverage private investment for other types of projects with some smaller measure of funding that came through the city.
But a month before Strickland upset Wharton in his October 2015 re-election bid, Lipscomb resigned his post with HCD and was suspended from MHA, following accusations of sexual misconduct by a man who claimed he was a minor at the time. Memphis Police investigated the allegations; Lipscomb was never charged with any wrongdoing.
As the 2015 campaign was two weeks from election day and two weeks past Lipscomb's resignation, Wharton announced with great fanfare that Memphis had secured a $30 million HUD Choice Neighborhoods grant for the demolition and redevelopment of the city's last large housing project – Foote Homes, just across Lauderdale Street from Cleaborn Pointe and once the mirror image of Cleaborn Homes.
Choice Neighborhoods is the successor to the HOPE VI HUD grant program Herenton and Wharton used to convert the city's other large housing projects.
Toward the end of his tenure, Wharton said having Lipscomb as head of HCD and MHA probably had not been a wise move.
"I don't have an opinion on that aspect of it," Young replied when asked about the precedent. "I do think that it adds to the complexity of the issues around Cleaborn."
---
---
A month before taking office in January 2016, Strickland announced he would appoint Young as the city's new HCD director.
Three months in office, Strickland got a surprise: He found out the city was required to put up a $30 million match to the Choice Neighborhoods funding. He did so in annual increments of $6 million over five years.
On the more specific question of how the city handled the federal money that came with changing and complex rules to account for it, Young said, "Hindsight is 20/20."
"They thought everything was fine but it wasn't," he said, speaking specifically of the chronology of financing Cleaborn Pointe. "It wasn't the appropriate way to do these things. … There was no malice of intent in doing it that way. We were working on a sophisticated deal and the city did not have the staff or sophistication to be able to pull it off in a manner HUD would have liked."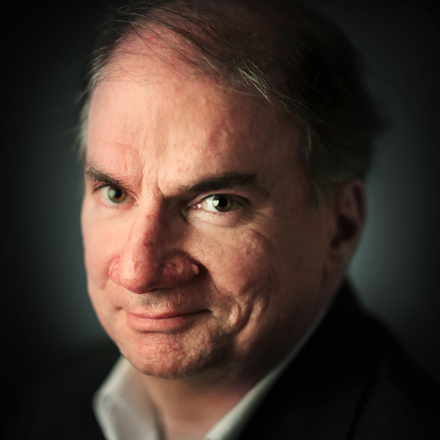 Bill Dries
Bill Dries covers city government and politics. He is a native Memphian and has been a reporter for more than 40 years.
---