Strickland, Herenton campaigns come to life with sparks
Carlisle to run in council Super District 9 as Clemons opens in District 6
On a cold and rainy Thursday evening, there were more than a few signs of life in the 2019 campaign season around the city.
In the main room of Paradise Entertainment Center, the latest incarnation of the legendary rhythm and blues nightclub Club Paradise, former Memphis Mayor Willie Herenton told a group of 60 supporters, "When I left, everything went downhill."
At Clark Tower in East Memphis, current Memphis Mayor Jim Strickland touted "the basics" in city services promised in his 2015 campaign to a group of 30 at the offices of Caissa Public Strategy.
"I love the smell of freshly poured asphalt," he said.
And while Strickland opened with his campaign theme of the city having momentum, city council candidate Davin Clemons told a group of 30, gathered at the Downtown nightspot The Pocket, he agrees to a point.
"We have the momentum of opportunity right now. And right now we are at a crossroads," he said. "There's a lot of friction in Memphis, Tennessee. … There's a lot of anxiety."
Herenton didn't mention Strickland by name but was critical of him and of African-American religious and elected leaders backing Strickland's re-election bid.
"This thing is going to get rough. Because we are going to call some of the preachers out who are defecting. We had them before," he said, referring to his past runs for mayor starting with his victory in 1991.
"We're going to call out some of the black bourgeoisie that the mayor has promised a few contracts. We are going to call them out," Herenton said to cheers. "They want to settle for crumbs that fall off the table while I want to create more of the pies that they slice and give somebody else the crumbs. That's what this is really all about."
He also challenged a "younger generation" of political activists who have been critical of his plans to run for mayor again almost a decade after he left office as the longest-serving mayor in the city's history.
"Hell, it's one thing to run; it's another thing to win," he said. "We ain't got time for no dress rehearsal. Time is moving on."
In thanking his wife, Melyne, for backing his political career, Strickland also made reference to social media critics of his administration.
"She has learned very quickly you do not read Facebook or Twitter to find out what those people are thinking," he said.
Aside from that, Strickland didn't talk about declared or potential challengers. He vowed to outwork anyone else who is in the race.
"Memphis does have momentum. Now I'm not saying we caused it all, but all of us in this room are adding to that momentum," he said. "What we're trying to do is improve our services. … I think together we can accelerate the momentum that we have."
Caissa CEO Brian Stephens, in introducing Strickland, said the historic concerns about crime that top the list of issues he and other pollsters find in running local elections is shifting. He said he saw it in two recent focus groups where he heard more concerns about when the Downtown development boom will move to other parts of the city.
"Now it doesn't mean they aren't concerned about crime," he said. "It's just that the focus has been shifting to something else. So the mayor comes in almost four years ago and focuses on the basics. … Now people want to fight for the neighborhoods."
Herenton couldn't disagree with that view point more fundamentally.
"They don't get it. They don't understand the culture of Memphis," he told his supporters. "I'm going back because I care about the city. If I don't go back as your mayor, it ain't going to happen."
Among those making several of the evening's political events – the Clemons and Herenton events -- was Memphis Police Association president Mike Williams, who finished fourth in the 2015 race for mayor in which Strickland upset incumbent A C Wharton with council member Harold Collins third.
As Clemons greeted supporters, Williams said he is sitting out the city ballot this year and watching the flow of mayoral and council candidates.
"I'll just sit back and watch it this time – taking it in," he said.
At the Strickland fundraiser, among those in the room were current and former City Council members as well as prospective council members. Avison Young vice president Chase Carlisle, whose family is developing the One Beale mixed use project Downtown, said he will run for council Super District 9 but hasn't decided on which position yet. The three-position district will have two open seats with incumbents Kemp Conrad and Reid Hedgepeth serving their second of two terms under the city's term limits provision.
Clemons, a 16-year veteran of the Memphis Police Department currently serving as an LGBTQ liaison, is seeking the District 6 City Council seat held by Gerre Currie, who is vice president and community development officer at Financial Federal Bank.
Currie was appointed to the vacancy in January by the council. Her appointment ended 47 years of the seat being held by a member of the Ford family. She is weighing a run for a full four-year term on the October ballot.
Clemons said he expects former council member Edmund Ford Sr., who sought the appointment along with Clemons and others, to run.
"I come in peace but I mean business in this campaign," he told his supporters. "I'm willing to put my livelihood on the line. … I'm willing to risk my job to become a city councilman to help people, to better people in this community. That's a big leap to take."
Clemons favors a free city shelter for the homeless and called for violent offenders who have served their prison sentences to be included in "second chance" or re-entry programs.
He also said while the city has increased the police ranks, that isn't the total answer to the city's crime problem.
In East Memphis, Strickland touted the growth of the police force to an estimated 2,100 by the end of this year.
"But fighting crime isn't just more police officers," he added.
In South Memphis, Herenton took a verbal jab at the quality of policing saying, "The police department ain't what it used to be."
"The mayor is talking about increasing the number of police officers. I'm for that," he said. "But I don't want to just deal with quantity. I want to deal with quality. If you're a police officer and you are in a bad situation and you call for backup – Shit, you want a real police officer. Am I right?"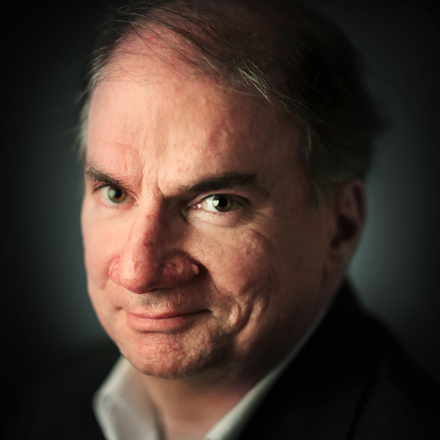 Bill Dries
Bill Dries covers city government and politics. He is a native Memphian and has been a reporter for more than 40 years.
---