Republicans back tobacco, vaping age of 21
Republican lawmakers say they can improve the state's health by raising the age of vaping and buying tobacco products to 21.
"We can do better and we must do better as a state, and we will. And this piece of legislation is a great step in the right direction to get our smoking under control and, in turn, get ourselves healthy physically as well as financially in the state," said state Sen. Shane Reeves, a Murfreesboro Republican.
Reeves and several Republican legislators introduced SB1200 and HB 1454 by Rep. Bob Ramsey of Maryville in a Monday press conference, saying they believe upping the age will make it harder for kids to get hooked on tobacco and vaping.
State Sen. Rosalind Kurita tried to debunk the argument that people who join the armed forces should be able to smoke if they can put their lives on the line for the country.
"I've heard people say, well, you can vote and join the army or military when you're 18, yes you can, and that's an honor and a privilege. To buy cigarettes and beer is not an honor or a privilege, it's a purchase," said Kurita, a Clarksville independent.
The lawmakers pointed toward the impact cigarette smoking and vaping have on people's health, ranging from lung cancer to detrimental effects on every organ in the body.
Smoking costs Tennessee an estimated $2.6 million annually in health care, according to the Campaign for Tobacco Free Kids. TennCare, the state's Medicaid program, estimates the cost of tobacco-related diseases at $150 million in fiscal 2018. In addition, TennCare spent an estimated $10 million on smoking cessation medication that year.
Dr. Dorothy Sinard, a retired pediatrician, noted tobacco is the leading cause of preventable deaths in the nation, killing almost half a million people every year.
In a 2015 study, the U.S. Centers for Disease Control found 75 percent of the American public, including 70 percent of smokers, support a minimum age of 21 for tobacco purchases.
"Dare I say, 100 percent of pediatricians would support this important legislation," she said.
But the medical community and supporters of the legislation have a serious hurdle in the form of a $6.9 million fiscal impact on the state's budget. That's the amount of estimated sales tax revenue Tennessee would lose if the Legislature raises the vaping and tobacco purchase age to 21 from 18, according to information compiled by the Fiscal Review Committee staff.
Local governments would lose another $1 million annually, and businesses would forego some $24 million in revenue, according to the state analysis.
Tennessee places a 61-cent tax on a pack of cigarettes, and the federal government puts another $1.01 on a pack.
Asked if they had considered raising taxes on cigarettes to discourage teens from buying them, the lawmakers said they had not.
The bill would allow a $50 fine to be levied against someone under 21 caught buying tobacco products. Lawmakers said the bill would have strict penalties for stores accused of selling tobacco products to people under 21. But the bill does not spell out those penalties.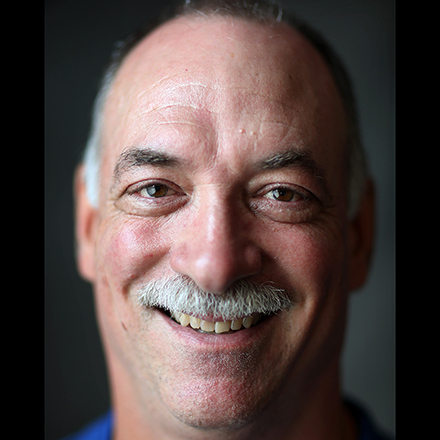 Sam Stockard
Sam Stockard is a Nashville-based reporter with more than 30 years of journalism experience as a writer, editor and columnist covering the state Legislature and Tennessee politics for The Daily Memphian.
---