Fourth Strickland budget plan marks shift in recovery of city finances
There is a light at the end of the tunnel for city finances, city chief financial officer Shirley Ford told Memphis City Council members at a Tuesday retreat. "And that light certainly does not appear to be a train," she added.
But none of the current council members is likely to be on the body in 2026, the year Ford is projecting the city will see a "huge decrease" in its service to debt.
"The current dollar mark that we are trying to maintain, we will be looking at approximately $40 million off in our debt in 2026," Ford told 10 of the 13 council members in the afternoon retreat, which covered several topics.
"That's means we are going to be kind of tax-rich for a minute and we can actually start funding some of these initiatives with cash instead of debt," she added.
Meanwhile, the budget proposal Memphis Mayor Jim Strickland presents to the council in April for the fiscal year that begins July 1 will mark the last part of a fiscal lift that requires the city, under state law, to fully fund the city's pension liability.
The state stepped in with the requirement after a 2013 Tennessee comptroller's report that was critical of the city's financial practices under Mayor A C Wharton – specifically its decision not to increase its annual contribution toward the liability after the investments the city made to support the pension fund took a dive over several years during the Great Recession.
The state law gave the city five years to ramp up to the full amount, then estimated at $78 million each year. And Ford was quick to point out that at the end of the ramp-up, there's no going down the ramp.
"A lot of you were here when this happened, when we had our market crash and the retirement went up millions of dollars year over year," she said. "We have to be in a situation that we can handle that kind of fluctuation because we don't have a choice anymore. It is a required contribution."
The overall amount of the liability has varied as the city's return on investments has improved with the national economic recovery.
The $78 million annual contribution was the goal when Strickland took office in January 2016, and the city had upped its annual contribution to $48 million by then.
Ford meets with the city's actuaries next week as part of the administration's process of putting together its budget proposal with financial projections. The work began in January with modeling and forecasting, including the local and national economic outlook.
Council chairman Kemp Conrad said the requirement has taken a fiscal discipline that is connected to the debt service reduction. But later he also said the current council, as well as the one elected this October that takes office next January, has to maintain the discipline.
"It's the last year of the lift, but we've then got to keep that consistent. It doesn't go down," Conrad said during a break in the retreat. "The debt service will go down if we maintain our discipline of spending wisely."
And Martavius Jones, the chairman of the council's budget committee as well as a financial planner by profession, is among those worried about the next recession that will inevitably come.
"I guess I'm approaching this year and the next year with a little more skepticism of any type of (economic) growth that we can expect," he said. "Maybe we can get past it if we have some type of recession. … I guess I'm just not optimistic that we are going to continue to be on this path for the foreseeable future. Recessions happen. I just want them to come and go quicker than usual."
Ford talked in very general terms about what Strickland's priorities are likely to be in his fourth budget proposal since taking office. She said public safety – and specifically continuing to pursue a goal of increasing the police force to approximately 2,300 officers – will remain a priority, along with youth programs.
Jones has questioned the Memphis Police Department's status as the largest single division in city government in terms of its funding.
"I still am one who is not necessarily one who says, 'Crime is automatically going to go down if we put more police on the street,'" he said. "They are reactionary. They respond to crime."
Since becoming mayor, Strickland's guide in new initiatives has been that the city's revenues at this point grow by about $10 million in a year. He regards that as $10 million for new or expanded undertakings.
Jones says how to use that requires a "delicate balance."
"It gives us a little bit more flexibility. I'm a bit optimistic," he said. "We have a little bit more freedom of how we spend that money now that we don't have that obligation. But it's still not a lot. It's still the basics."
Ford, who is in her second budget season as the city's chief financial officer, said she wants to move to a 10-year capital budget plan instead of a five-year plan.
Shelby County government didn't have the pension and other benefits liability problems the city did. It began a debt service reduction plan when Wharton was county mayor that continued under his successor Mark Luttrell. By the last two years of Luttrell's tenure, which ended in late 2018 with Lee Harris taking office, the county experienced a drop in its annual debt service.
Realigning the revenue that went into bringing down the debt and was no longer needed for that caused a lot of debate and tension between Luttrell and the County Commission, and among County Commissioners. The emotion in the discussion over a development that, on its face, Luttrell viewed as good surprised him sometimes.
"At the end of the day, no one who is on this council will be here in 2026. Maybe some people who are here now will run again in four years – I don't know," Conrad said of the city version of that. "My point is whether it's a two-year plan, a five-year plan, a 10-year plan – things are going to change. … If people want to spend money now without giving something later, it doesn't happen. We're starting to think about what could be."
Ford credited the city's improving future outlook to the council's "hard work" but also said "deferred maintenance" also played a role. To make the point, she pointed to the scaffolding visible from the windows on one side of the conference room put up recently because of the crumbling marble on City Hall's exterior.
"We're going to have to address some of those in one way or another," she said of deferred maintenance needs across city government at City Hall and beyond.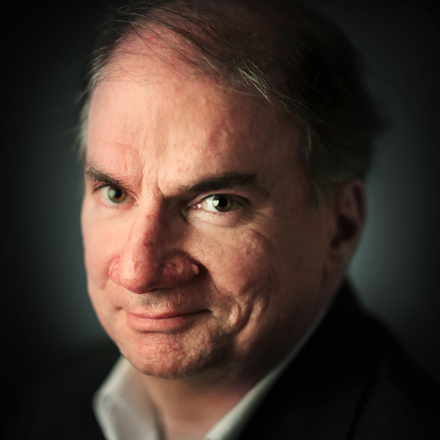 Bill Dries
Bill Dries covers city government and politics. He is a native Memphian and has been a reporter for more than 40 years.
---