Two protesters arrested in Capitol clash over Forrest bust
Two protesters were led away in handcuffs early Thursday and charged in the latest clash over the Nathan Bedford Forrest bust in the State Capitol.
Justin Jones, a Vanderbilt Divinity School student, and Jeneisha Harris, a Tennessee State University student, were taken out of the Capitol in handcuffs by state troopers after a fracas with House Republican leaders, including Speaker Glen Casada, as lawmakers left the House chamber and boarded an elevator Thursday morning.
The incident was the latest over the controversial bust, which prompted U.S. Rep. Steve Cohen of Memphis to write a letter to Gov. Bill Lee asking for its removal. 
Jones, a frequent protester at legislative events, was charged with disorderly conduct and two counts of simple assault for allegedly throwing a liquid on Casada and state Rep. Debra Moody after they got onto the elevator. Harris was expected to be charged with disorderly conduct. 
The incident began when Jones and several other students shouted for the removal of the Confederate general's bust as House members left the chamber. They called Casada and other legislators "racists" and demanded a meeting with the House speaker.
Then, the situation escalated into a scrum at the elevator before troopers handcuffed Jones and led him out as he proclaimed white supremacy was again controlling "brown bodies."
---
SAM STOCKARD: Governor won't budge on Forrest bust despite Cohen request
---
Troopers subdued Harris next, handcuffed her and led her down the steps as she threatened to take action if they touched her.
State Rep. Larry Miller, a Memphis Democrat, was in the midst of the fray.
"They have a right to express their opinions about this. They have a right to do that," he said. But he noted they were likely to be escorted out if there was any contact with lawmakers.
"You can protest, you can talk, you can even yell, but you can't touch," Miller said.
He acknowledged what the troopers did might have been necessary because the situation was starting to die down before it ramped back up and the students were taken away.
Yet he also said, "At some point in time, you've gotta uncuff the guy and say, 'OK, it's over.' Now if they say we're going to arrest you, I may have some issues with that."
At that point, Miller was uncertain if the two were going to be charged. But Tennessee Highway Patrol later confirmed they were being booked at the Nashville jail and would face charges.
House Majority Caucus Chairman Cameron Sexton, who was in the elevator and saw the liquid being thrown, said afterward legislators are accustomed to encountering protesters at the Capitol.
"We've never said people can't protest peacefully. I think we've seen it many years up here to be the case," Sexton said. "But, unfortunately, it seems like there's a group of protesters who have become more disruptive and more violent, and I think it has escalated to this point of today where I think, based on the news report, the two individuals were charged with assault and disorderly conduct."
House Minority Leader Karen Camper of Memphis issued a statement later Thursday pointing out American citizens have the right to peaceably assemble.
"This right should be exercised freely and never infringed upon. However, to this end, these sacred and protected acts of protest should never include tactics that intend to cause harm to any individual."
She added that Thursday's incident "was not coordinated in any way by the Democratic leadership of the Tennessee House of Representative."
The Forrest question
Republican lawmakers say they want to add context next to the Forrest bust to give a historical perspective of his life as a slave trader, Confederate general, first grand wizard of the Ku Klux Klan and then possibly as a redemptive character who called for the races to work together. Democratic legislators say the bust needs to be removed and placed in a museum.
Democrats contend nobody but former legislators or those with an honorable history should be recognized with monuments on the Capitol's second floor where the House and Senate chambers are located.
"He was a slave trader, he was a war criminal, he was a traitor to America. He was one of the original pedophiles, because that's all part of the slave trade. He should not be here," said Rep. G.A. Hardaway, a Memphis Democrat who chairs the Black Caucus of Tennessee Legislators. "You can talk about putting things in context as much as you want to. But true context would have him in a museum would have him in a museum with other busts of real patriots."
If Casada is willing to work with the Black Caucus on legislation to determine how the bust should be handled, Hardaway said he would work with the caucus to see if it accepts a proposal.
Casada, for the first time, said Thursday he would be willing to add some historical context to the Forrest bust, as has been suggested by Lt. Gov. Randy McNally. Casada also said the matter could be addressed by the Legislature.
Typically, the Capitol Commission, which is made up Tennessee residents, two lawmakers and the state's constitutional officers, deals with any situation affecting the Capitol. Two years ago, it turned down a request by then-Gov. Bill Haslam to move the Forrest bust to the Tennessee State Museum.
Contentious start
Even though the House agenda contained nothing but memorials and recognitions Thursday morning, the day started with a harbinger of things to come when Democratic state Rep. Bo Mitchell of Nashville tried to speak about the removal of protesters from a House Education subcommittee meeting Tuesday.
Casada gaveled him down, refusing to let him finish his comments under a new rule eliminating personal statements for House members but allowing memorials and recognitions. A few minutes later, Casada did the same thing to House Minority Chairman Mike Stewart, who tried to talk about First Amendment rights.
Mitchell's comments were directed toward a Tuesday incident in which state troopers, at the direction of Casada's office, removed members of Enough is Enough from a subcommittee meeting as they raised concerns about Rep. David Byrd serving as chairman of the panel even though three women have accused him of sexually inappropriate advances toward them when they were players on the Wayne County girls' basketball teams he coached in the 1980s.
One of the women spoke to reporters last summer at the Capitol and talked about dealing with the traumatic incident for years. She said she finally decided to go public about the matter because of the #MeToo movement.
Byrd has denied doing anything wrong since he was elected to the Legislature. But a Channel 4 recording of a phone call between Byrd and one of the alleged victims shows him apologizing to the woman for an unspecified incident.
Republican lawmakers said Thursday morning the Enough if Enough protesters were removed because they became a disturbance.
Byrd had recessed the meeting for a short period at its outset because none of the legislators whose bills were to be heard showed up. When Byrd left the room, Rep. Jerry Sexton, a Bean Station Republican, began talking to the group. A Few minutes later, a trooper ordered the people to leave.
Republican lawmakers contended the signs they carried were disturbing and that they were loud and disruptive.
Mitchell said Thursday, however, he has several videos contradicting that and could prove the protesters were "just sitting there."
"They may have been holding a sign that they didn't like the truth sometimes when the truth is put in front of you. Just because you don't like someone's opinion, you don't get to drag them out of a committee room," he said.
Casada, who appointed Byrd as subcommittee chair, has defended his decision, pointing out the Wayne County Republican was re-elected by an overwhelming margin after the allegations were made last year. He also has said he believes the women might have experienced something but not inappropriate conduct by Byrd.
In light of comments Mitchell made about those protesters, in which he said no single protester could hurt someone, Majority Chairman Sexton challenged him to denounce the person who threw liquid on Casada and Moody.
Mitchell responded with a statement later saying, "I never condone the inappropriate or illegal actions of someone meaning to harm another person. But what is even more shocking is deafening silence exhibited by Cameron Sexton and others not denouncing the illegal actions of Speaker Casada when he removed law-abiding Tennessee citizens coming to peacefully and lawfully express their First Amendments rights earlier in the week."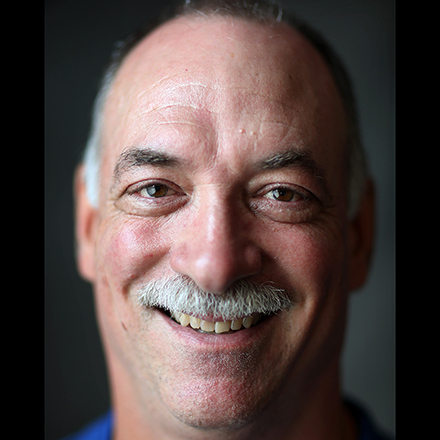 Sam Stockard
Sam Stockard is a Nashville-based reporter with more than 30 years of journalism experience as a writer, editor and columnist covering the state Legislature and Tennessee politics for The Daily Memphian.
---