Vatican names new bishop for Catholic Diocese of Memphis
Bishop David Prescott Talley has been selected as the new leader of the Diocese of Memphis, placing him in charge of healing the Catholic faithful in West Tennessee still reeling from the two-year tenure of former Bishop Martin D. Holley.
Talley's appointment was announced at 5 a.m. local time through The Daily Bulletin of the Holy See, the official information source for the Vatican. Later Tuesday morning, he was introduced during a press conference at The Catholic Center on Shelby Oaks Drive.
"I was reeling a bit on the phone," Talley said of the phone call informing him of his appointment, "but it wasn't because of my appointment to Memphis. Because Memphis wasn't strange to me."
His installation is set for April 2. Details will be announced in the near future. 
Talley currently serves as bishop in Alexandria, Louisiana. He has been in that post since February 2017.
An indication of the personality he brings to Memphis -- Talley is sometimes referred to as "Taz," short for Tasmanian devil, a moniker given to him by a previous staff because of his always-on-the-go attitude.
The nickname seems to have emerged from Catholic blogger Rocco Palmo on his site "Whispers in the Loggia."
Archbishop Joseph E. Kurtz of Louisville, Kentucky, who has served as administrator for the Memphis diocese since Holley's ouster in October, made the official announcement at the 10 a.m. press conference.
The diocese sent out notice Monday afternoon of the press conference to "make an important announcement."
Talley replaces Holley, who was relieved of his assignment as head of the local Catholic Diocese in October after a tumultuous two years. Holley served as auxiliary bishop in the Archdiocese of Washington before his appointment in the Memphis diocese that covers 21 West Tennessee counties from the Mississippi River east to the Tennessee River.
The pontiff's action to oust Holley was unprecedented in the local diocese's 48-year history.
With great joy, I join with the faithful of the Diocese of Memphis in welcoming Bishop David Talley (@BishopDavidT ) as the sixth shepherd of the diocese. Ad multos annos - may he serve for many fruitful years. See my statement at https://t.co/eIgTeSDRTY

— Archbishop Kurtz (@ArchbishopKurtz) March 5, 2019
In a post on the Archdiocese of Louisville website, Kurtz thanked Pope Francis for "this wonderful appointment" of Talley to lead the Memphis diocese.
"He has served well as a diocesan bishop of Alexandria in Louisiana and as a canon lawyer," Kurtz wrote.  "Most importantly, he brings the heart of a pastor and a sterling reputation as a good shepherd devoted to Jesus Christ and His Church, deeply concerned for those he serves, humble and wise."
Talley, 68, replaced the retiring Bishop Ronald Herzog in Alexandria.
During Tuesday's Memphis press conference, Talley said he had traveled to Memphis a handful of times since his first trip here for the installation of his mentor, former Bishop Daniel M. Buechlein, on March 2, 1987.
"I did get a chance to go to Beale Street," Talley said of his visits to the city. "The music and ribs are to die for."
Talley added that he did not get a chance to visit the National Civil Rights Museum or the Lorraine Motel, but intended to so do.
"From the time I was a little bitty Baptist boy, Martin Luther King has been a hero of mine," he said. "He was then. He is now. And he's a mentor for me about how you take the gospel into the streets to bring about justice."
Talley was raised Southern Baptist in Columbus, Georgia, and didn't become a Catholic until he was 24, leaving the Baptist Church because of its views on racial segregation.
He became interested in Catholicism after meeting Catholics at Auburn University and reading the works of Thomas Merton.
According to his biography on the Diocese of Alexandria website, Talley was ordained June 3, 1989, and served in the Atlanta Archdiocese and eventually was named auxiliary bishop of Atlanta in December 2012.
In addition to English, Talley speaks Spanish.
While it took about 18 months before Holley was named to replace former Bishop J. Terry Steib, the Vatican moved much quicker to find Holley's successor, as the Memphis diocese spent about five months without local leadership.
Recently, local Catholics said a prayer at the end of Mass for the Vatican to name a new bishop soon.
Steib served 23 years before announcing he was retiring when he turned 75 in May 2015. It took more than a year before Holley was named Steib's replacement on Aug. 23, 2016. However, it took only a short time before Holley, installed on October 19, 2016, upset Catholics across the diocese.
Among Holley's first actions was shuffling priests across the diocese, moving them from parishes where many had served for years. The moves were made without explanation or communication with the faithful – a lack of information that would become a common theme of Holley's tenure. The outcry to transferring the priests was loud, leading to complaints and campaigns against the new bishop.
There were also indications of financial problems for the diocese during the two years under Holley.
Not only were the lay Catholics bothered by Holley's leadership, but word of a schism between the bishop and a significant number of the diocesan priests began to emerge. And in June 2018, the Vatican sent a team of archbishops on a fact-finding visit – a visit Holley acknowledged in a letter to the local clergy.
"The purpose of an apostolic visitation is to assist the local diocese and improve the local Church's ability to minister to the people it serves," Holley wrote in the June 22, 2018, letter.
Within about a week of Holley's letter regarding the visitation, another controversial figure associated with the bishop – Monsignor Clement J. Machado, whom Holley brought from Canada to serve as his vicar general – resigned. Holley said at the time Machado was stepping aside to study further for his license in Canon Law and to care for his elderly mother.
However, none of the steps seemed to curb the controversy that accompanied Holley from the start. On Oct. 24, 2018, the Vatican announced that Pope Francis had removed Holley from overseeing the Memphis diocese.
"(A)fter several efforts to restore peace and serenity … His Holiness Pope Francis has relieved of his responsibilities as Ordinary the most Reverend Martin D. Holley," the Diocese of Memphis announced on its website at the time.
After his ouster, Holley appeared on the EWTN Global Catholic Television Network and blamed his downfall on local clergy from the tenure of Steib, as well as racism and privilege.
That prompted Monsignor Peter Buchignani to respond in a letter to the network, saying Holley was "dictatorial and autocratic" and steered the diocese into financial trouble.
Buchignani, in the letter, accused Machado specifically of being a "careless steward of diocesan funds" who treated staff and priests "terribly." He also said Machado continued running day-to-day operations of the Memphis diocese after Holley announced Machado was leaving.
"As the apostolic administrator of the Diocese of Memphis for the past four months," Kurtz wrote in his welcoming statement, "I can readily testify that Bishop Talley brings the spiritual mindset of Christ and the pastoral skills that will serve the Diocese of Memphis well.  As the Archbishop of Louisville, I warmly welcome Bishop Talley into the Province of Louisville and happily pledge my support to him in the days ahead.
"Ad multos annos – may he serve for many fruitful years."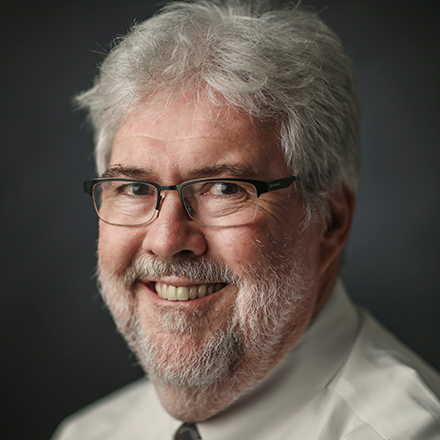 Clay Bailey
Clay Bailey, a lifelong Memphian, has worked as a reporter in the city almost four decades. He concentrated on suburban coverage. He also is a freelance sportswriter for the Associated Press.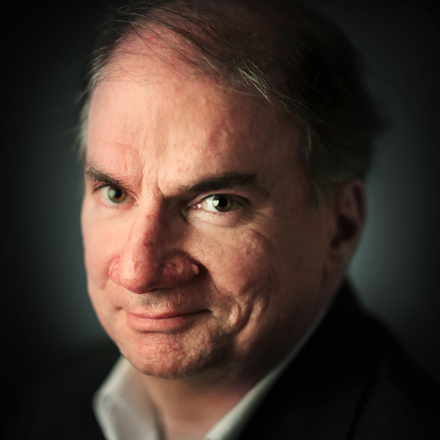 Bill Dries
Bill Dries covers city government and politics. He is a native Memphian and has been a reporter for more than 40 years.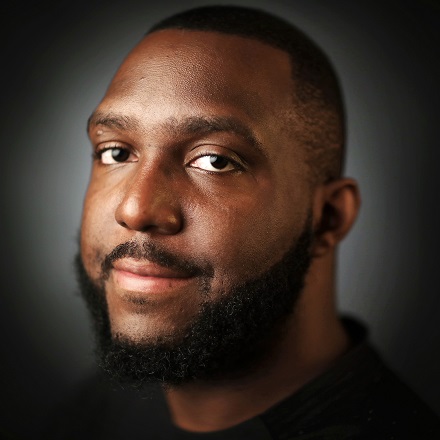 Jared Boyd
Jared Boyd is a general assignment reporter with The Daily Memphian who can be found covering just about anything people in the Mid-South might find interesting. His friends call him "Jay B.," and you can, too.
---