Lee maps challenge of 'status quo' in first State of West Tennessee address
Tennessee Gov. Bill Lee said he wants to see fewer abortions in Tennessee but stopped short Thursday evening of saying he will sign the "fetal heartbeat" bill that was passed by the state House earlier in the day and is now awaiting a state Senate vote.
"I have said, and continue to say, that I would support legislation that lowers the number of abortions in the state," Lee said after his first State of West Tennessee address at the University of Memphis. "I will look at that particular bill when it gets to my desk. But I am interested in it."
The state House approved the bill, which would prohibit abortions once a heartbeat is detected, by a wide margin.
But in the vote totals were some abortion opponents concerned that similar laws in other states have been overturned in legal challenges like the one the American Civil Liberties Union of Tennessee says it's prepared to file if the bill becomes law.
---
SAM STOCKARD: House passes fetal heartbeat bill
---
Lee's speech to a West Tennessee audience was short on specific dollar amounts for Memphis projects in his budget.
Instead, Lee's speech, less than two months after taking office, went longer on his conservative philosophy as he called for a "challenge of the status quo" propelled by the state's strong financial condition.
"A stronger education system, a better prepared workforce, a system of justice that actually lives up to its name, safer neighborhoods all across Tennessee – these and more goals are within our reach if we will unite behind a common vision," Lee told the group of 500.
That vision includes schools with a civics curriculum that teaches what Lee calls "unapologetic American exceptionalism," more state funding for charter schools as well as conventional schools; a re-examination of the basics of TennCare, the state's version of Medicaid, without seeking an expansion from federal officials; and more partnerships with faith-based and nonprofit organizations, including those involved in criminal justice reform and second chance or re-entry programs for inmates who are leaving prison.
---
SAM STOCKARD: Camper hammers Lee on vouchers proposal in State of the State
---
In pushing for a civics curriculum that teaches students "history and values," Lee cited polls showing some students have a better opinion of socialism than capitalism.
"How will our children know of our cherished American values if we don't teach them?" he said, mirroring a line from the March 4 State of the State address. "No matter what's happening in other states or Washington, D.C., in this state our children will be taught civics education, character formation and unapologetic American exceptionalism."
The declaration could the longest sustained applause of the Memphis speech.
Lee never mentioned President Donald Trump in his Memphis remarks and only once referred to Washington, D.C.
Tennessee Democratic Party chairman Mary Mancini said in a Memphis appearance last week that U.S. Sen. Marsha Blackburn is the most visible symbol of how red – or Republican – Tennessee has become. And Blackburn is a vocal supporter of Trump.
But Mancini said Lee is just as conservative, while being perceived as "a nice guy."
"But he's really equally as extreme," she told the Memphis Branch NAACP. "He refuses to expand Medicaid, even though there are 300,000 in the state of Tennessee without health care and people are dying because of it. Rural hospitals are closing because of it. There is a real health care emergency in the state and he does not believe the state has a role in helping to fix it."
Lee acknowledged the rural hospital closings. But he emphasized a "long-term view" of changing health care as the response to those closings.
After the speech, Lee said his administration has had preliminary contact with federal health officials about some kind of waiver for the state aimed at rethinking TennCare to cover more currently uninsured individuals, but not a federally funded expansion of TennCare like that sought by his predecessor, Gov. Bill Haslam.
"The best way to provide access for quality and for insurability is to lower cost," Lee said later. "When you lower the cost of services, then you lower the cost of insurance and you make affordability for more people. That's the best way to do it.
"We have a system that's broken and the rapidly escalating costs of health care far outpace inflation. We have to address those cost increases so that more people can afford."
Possibly in response to vocal criticism by Democrats of his school vouchers – or "education savings account" proposal, Lee emphasized during the Memphis speech that his budget proposal includes $25 million in recurring funding to reimburse conventional school districts for the per-pupil funding they would lose with a state law that allows vouchers.
The per-pupil amount is approximately $7,500. And at that rate, $25 million would reimburse local school districts across the state for approximately 3,333 students.
"That will go back to that district," Lee said later. "In that way, the public school systems are not depleted of funding. In fact, it strengthens funding for public schools. At the same time, it provides choices for those that are in the lowest-performing school districts."
Lee also made a distinction between problems with the administration of student achievement tests statewide over the past several years and the need for standardized tests to measure students' progress and teachers' effectiveness.
"You cannot improve what you don't measure," Lee said in his speech, echoing the sentiments of Haslam, who as governor said testing shouldn't be abolished because of problems with how the tests are administered.
The first test of Lee's administration comes shortly, as high school students prepare to take their end-of-course achievement tests.
"Going forward, our focus in testing will be to execute a testing regimen that is trustworthy, that is helpful and that is on time," Lee said.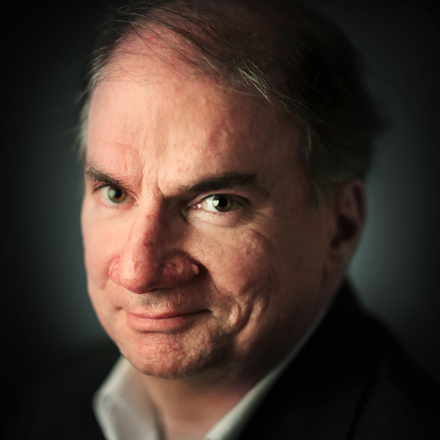 Bill Dries
Bill Dries covers city government and politics. He is a native Memphian and has been a reporter for more than 40 years.
---