Shelby lawmakers leery of governor's education savings accounts plan
Gov. Bill Lee says this is the year to pass his "school choice" plan, putting $25.4 million in his budget plan to pay local systems if they lose students.
But some Shelby County legislators are not exactly enthused with his idea to give students public money to attend private schools or homeschool, even if the state reimburses school districts for students who go elsewhere.
State Rep. Kevin Vaughan, a Collierville Republican who serves on Collierville's school board, says he will have plenty of questions about the legislation when it surfaces in the General Assembly.
The Collierville board previously voted to oppose voucher legislation, one of numerous school boards statewide inundating rural and urban lawmakers alike with resolutions over the past few years opposing steps to avert money from schools.
Vaughan is suspicious of anything holding the potential to hurt Collierville and Germantown schools in his district.
"I fully support efforts to improve educational outcomes for students in areas that are struggling. But I consider it my duty to also protect the high-performing districts that are located in Germantown and Collierville," says Vaughan, who serves on the House Education Committee.
The governor's proposal would allow students in districts with at least three schools in the bottom 10 percent for performance statewide to apply for education savings accounts, a guidelines putting Shelby County Schools in the mix along with systems in Knoxville, Nashville and Chattanooga. No legislation has surfaced yet limiting the ESAs to low-income students.
Hinting the state's education system is over-regulated, Vaughan points out plenty of schools are performing well in the state's "regulated environment." But if it the state allows students to go into an "unregulated environment, the logic follows that less regulations on the student could produce better results," he says.
State Rep. Mark White, a Memphis Republican who chairs the House Education Committee, is a "parental choice" proponent who often says new options are needed in Shelby County, an urban area scuffling with education problems for decades.
White says he has talked to the Lee Administration about having "strong accountability" on testing to ensure students who might receive ESAs are progressing academically. Yet no guarantee is being made those children will take the year-end TNReady test used to determine how well students, schools and teachers are performing.
Acknowledging the issue has "a lot of moving parts," White says he will take a close look at the legislation when it comes out.
"It's going to have to be really tightly drawn for me, to prevent fraud, which is a problem in other states," White says.
An Arizona auditor general's report found parents who received vouchers spent about $700,000 fraudulently on state debit cards in fiscal 2018, even after the legislature approved accountability guidelines in 2013 to control expenses, reports show. Parents used the money for everything from purchases at beauty shops to sports apparel retailers and computer technical support businesses.
Arizona education officials complained they were handcuffed because the legislature failed to authorize spending more than $5 million for state oversight of the scholarship program, according to reports.
Gov. Lee's office initially said last week protections are in place already to stop fraud. But House Leader William Lamberth says legislation will contain more controls.
The Tennessee Federation for Children issued a statement following Lee's State of the State address lauding his "commitment to school choice."
"Expanding education savings accounts will increase school choice, encourage innovation, drive competition, and open doors for children who have for too long been failed by a bureaucracy that does not meet their unique needs," the organization said in a statement.
The American Federation for Children praised Arizona's anti-fraud measures in 2013, steps designed to disqualify students whose parents misuse the money. Four years later, though, the state uncovered the $700,000 in wrongful spending, hardly any of which is recovered, reports show.
In addition to tens of thousands in contributions to legislators in 2016, Tennessee Federation for Children gave $1,500 in 2018 to then-state Sen. Reginald Tate, a Memphis Democrat who supported previous voucher legislation but was defeated by Katrina Robinson in last year's Democratic primary, state records show.
The group also made contributions of $1,000 or more last year to new state Rep. Jesse Chism and veteran state Rep. John DeBerry, both Memphis Democrats, and state Sen. Brian Kelsey, a Germantown Republican who also serves East Memphis, state records show.
DeBerry and Kelsey sponsored voucher legislation that failed to pass in recent years.
Crunching the numbers
When Gov. Lee introduced his $25.4 million plan, the administration said 5,000 students could receive a voucher worth $7,300 for a year. The proposal would allow 2,500 students to be eligible for vouchers in subsequent years.
Opponents were quick to point out such a move would serve only about 3,400 students, and they question whether money will continue to be put in the budget.
State Sen. Bo Watson, a Hixson Republican who chairs the Senate Finance, Ways and Means Committee, said last week pieces of legislation like this are often a work in progress.
"They've got the skeleton, but they're still putting structure to it. I wouldn't take the numbers in the budget as absolute," Watson said, adding as the bill moves through Senate committees, "we'll get it massaged" and possibly add more money to cover the costs.
In fact, Lee Administration officials got "a little bit confused" when presenting the matter in the finance committee last week, Watson said. But with this "sentinel piece of legislation," he expects them to be better prepared as the bill moves along.
The Senate previously approved voucher legislation, and Watson expects the Republican-controlled chamber to be similarly aligned again.
Senate Majority Leader Jack Johnson, who is likely to carry the legislation, says the Legislature is "not abandoning public schools" after spending eight years under Gov. Bill Haslam trying to improve performance.
The Franklin Republican and other Senate Republican leaders point out Lee's budget contains $71 million for 2.5 percent teacher pay raises, $46 million to fully fund the Basic Education Program, in addition to $5 million for struggling schools.
The key difference between Lee's ESA plan and others is that local systems won't be harmed, he said.
First, Johnson points out the ESA program won't be put in place until fall 2020, giving the state time to work on the numbers.
And under the governor's proposal, he said, the portion of state dollars for a student, $7,300, which is already funded in BEP, will go with that student. Then the state will use the $25.4 million to replace money that follows a child.
"I would argue to the districts worried about losing money, it's quite the opposite because they would lose a child but they keep all of the funding for that child, which results in a higher per-capita (amount)," Johnson said.
The majority leader acknowledged such a method doubles the amount spent on students who would use an ESA. But he called Gov. Lee's proposal "really, really smart," because schools that lose a student will still receive money and they don't have to provide books, teachers or classrooms for that child.
The opposite view
Democratic lawmakers argue the money might be there to replace lost funds the first year, but they say there's no guarantee it will continue as the state is required to keep paying ESA funds and replacement dollars throughout a student's academic K-12 education.
"If they've got those type of resources, let's not throw them at another one of their hair-brained ideas. Let's put it into public schools and let's spend the money on our children," said state Rep. Bo Mitchell, a Davidson County Democrat.
The minority party also points toward states such as Ohio and Louisiana where students using vouchers have failed to keep up with their peers.
Meanwhile, state Rep. G.A. Hardaway says the governor's reimbursement plan is not "legitimate" because it wouldn't cover fixed costs for expenses such as personnel, facility maintenance and utilities.
"It is intellectually dishonest to say we're going to give you money for one year, that's going to make it all right," Hardaway said.
Moving students out of public schools will disrupt school districts' budgetary planning and hurt the state's ability to protect students' constitutional rights when they attend independent schools using tax dollars, he said.
In addition to opposing any kind of vouchers, Hardaway said he is against the rest of the governor's plan to put $12 million more into expanding charter schools.
Hardaway, a Memphis Democrat, said he backs charters, but not if they're "unchecked," as evidenced by the sudden closing last week of a charter school in Nashville. That school had numerous violations and instances of questionable spending by its administrators.
"We played by the BEP and gave ourselves some smoke-and-mirrors way to say we're fully funding the BEP. But that doesn't necessarily mean we're fully funding education," Hardaway said. "There are educational resources that need to be covered, comprehensive, wraparound needs that our educational system needs that we're not funding. Education will not be fully funded under the budget that's been presented by the governor."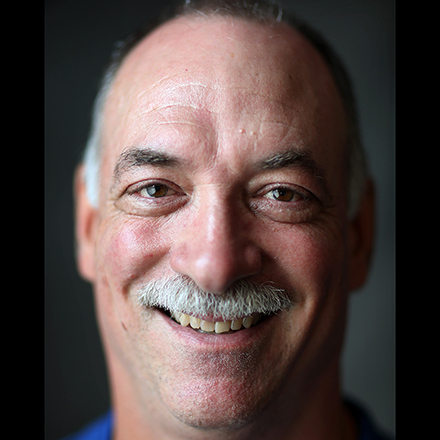 Sam Stockard
Sam Stockard is a Nashville-based reporter with more than 30 years of journalism experience as a writer, editor and columnist covering the state Legislature and Tennessee politics for The Daily Memphian.
---