Memphis mayor's race begins to solidify ahead of spring and summer campaigns
It usually begins with a lot of cheering and declarations and high hopes.
But over a spring and a summer on the way to an October election day, the race for Memphis mayor will see some of the voices grow hoarse or go silent and the highest of hopes get challenged by poll numbers as declarations are adjusted accordingly and get boiled down to the span of an elevator pitch.
The race for Memphis mayor seems close to set with Thursday's formal opening of Shelby County Commissioner Tami Sawyer's bid for the city's highest elected office.
No one in any city race can pull a qualifying petition to be on the ballot until May 20. But Sawyer, along with incumbent mayor Jim Strickland and former mayor Willie Herenton, appear to be the front-line contenders at a time when campaigns are in a more organizational and fundraising state than they are a visible campaign mode.
Strickland had a soft opening of his expected re-election bid in January with a few interviews and a few fundraisers before and after that.
Herenton opened his bid last year and has renewed it several times since – including in October when it looked like the city term limits charter amendment on the November ballot would unintentionally bar him from running for mayor.
The amendment was voted down and Herenton's effort continues to build with the small gatherings of 30 to 50 people that are big enough to generate interest but small enough for the candidate to have time to have some kind of meaningful contact with everyone in the room.
Strickland's fundraisers have also been about that size.
---
OMER YUSUF: Sawyer's vision of new Memphis is equity and people-centered
---
Sawyer drew several hundred people Saturday evening who packed the sanctuary of Clayborn Temple in a rally that is more along the traditional lines of how challengers come out.
The crowd chanted "We can't wait" as Sawyer invoked memories of the 1968 movement in a church that was an organizing hub for the strikers and the growing number of supporters they drew over the course of a strike that last just over two months.
That's about the length of the home stretch of a political campaign – the part that all of the organizing and fundraising that takes place before is pointed at.
"And now people are counting on us to have fear and not vote," Sawyer said to cheers.
"'She's going to split the black vote,' they say. 'Young people don't vote y'all,' she told the multi-racial crowd in a litany of criticism already surfacing. "'White people aren't going to vote for Tami Sawyer.' Look at your neighbor."
Strickland's theme of "Memphis has momentum" has become so ubiquitous that he usually says it only once during a speech these days. Tennessee Gov. Bill Lee used the slogan in advance of Strickland at a joint appearance earlier this month.
Sawyer's campaign theme of "We can't wait" began as "Memphis can't wait" before it was changed. But Sawyer's rally Saturday included plenty of challenges to Strickland's "momentum" theme.
"If we can't do for and support entrepreneurs in all parts of Memphis, the parts where income is low and their skin is brown and they speak more than one language, how can we say that this city has momentum for everyone?" she said. "We are here because the racial wealth gap in our city is as wide as $60,000 in some parts of town. And the current momentum will only drive that gap forward."
Strickland has leavened his talk of ongoing economic development that is the main ingredient in his claim of momentum. He touts his record with talk of breaking the development boom out of Downtown and Midtown. He's also pushed the growth of affordable housing during his term of office.
---
BILL DRIES: Strickland's re-election bid begins with soft opening
---
"I don't think we're done. This new generation can literally sculpt the Memphis that they want," he said in a January interview. "We are a gritty city and I don't think we overlook our warts. In fact, sometimes I think people focus too much on those negatives. But on balance, I think it's healthy to look at our challenges."
Herenton doesn't mention Strickland by name, at least not yet. But he told supporters at Paradise Entertainment last month that his brand of economic development during his 17 years as the longest serving mayor in Memphis history was done differently.
"That's what this is really all about," he told supporters. "It's about economic empowerment of a people. I'm straight up about that. I'm not against white people. I'm not prejudiced against anybody. But I'm real pro-black."
---
BILL DRIES: Strickland, Herenton campaigns come to life with sparks
---
Herenton's 1991 upset of incumbent mayor Dick Hackett by 142 votes invites comparisons to the grass roots, movement-style campaign Sawyer is assembling. But Herenton was dismissive of the bid by a younger generation.
"Hell, it's one thing to run, it's another thing to win," he said. "We ain't got time for no dress rehearsal.
Shelby County Democratic Party chairman Corey Strong, in a video played at Sawyer's Saturday rally, pointed to the example of another mayor – the late Atlanta Mayor Maynard Jackson.
"For far too long Memphis has tried to be something it is not," Strong said. "Just like Maynard Jackson did when he shut down the (Atlanta) airport, I think Tami Sawyer will shut down any investment in the city if everybody is not a part of it.
Evidence of Herenton's record as well as Strickland's was visible as the crowd from Clayborn Temple left the church.
Parking attendants were at the ready in parking lots around the church as crowds began arriving for the last University of Memphis home basketball game of the season at FedExForum, built during Herenton's tenure. Also part of the crowd were those attending the opening game of the city's United Soccer League team at nearby AutoZone Park. Strickland posted pictures from the ballpark on social media.
Those leaving the church, some perhaps going to one or the other game, represent at least a trace of the discontent that Strickland capitalized on to beat incumbent mayor AC Wharton in the 2015 mayor's race.
What Strickland saw from his city council seat was a mayor who was long on vision and short on results. Even allowing for the worst national economic downturn since the Great Depression, Wharton's administration had difficulty even with the basics of city government.
Strickland's successful political formula was to define the basics as the key to economic growth in Memphis.
But Sawyer, who led the first Black Lives Matter protest in 2014 and then a campaign to remove Confederate monuments, is part of a new generation in the city's politics that has challenged Strickland's "brilliant at the basics" philosophy as it seeks to redefine what both the growth and vision of Memphis looks like.
It's a movement that in five years has taken a quick turn from protest and causes to a move into retail politics around a coalition that so far has retained a good number of those activists who are much more interested in issues than in winning elections.
Many of the protesters and their supporters believe Strickland backed Memphis Police's move from an understated response to the protests to a more aggressive response, including increased police presence at protests and surveillance of protesters. That surveillance was later ruled illegal by a federal judge. For many of the protesters and their supporters, this surveillance made their differences with Strickland personal and led them down the political part of the fork in the road.
---
In a response to this article, Memphis Mayor Jim Strickland said Sunday he did not back more aggressive surveillance of protesters and that it started before he became mayor in January 2016 and that he didn't know it was occurring.
Police officials testified during the federal court hearings last year on the illegal surveillance that their efforts ramped up following the July 2016 protest that shut down the Hernando DeSoto Bridge. The city's position in the federal lawsuit was that the 1978 court consent decree that McCalla ruled the city violated was outdated and should be done away with.
Strickland said at the time that the city would abide by whatever the court's ruling was in the matter.
---
"I saw leaders who were with activists on the bridge," Sawyer said of the July 2016 protest that shut down the Hernando DeSoto Bridge. "And then illegally surveilled us for speaking truth to power."
Sawyer reminded supporters Saturday that she won her seat on the commission with 81 percent of the votes cast in her district in the August county general election.
Strickland has said Sawyer and other critics don't represent the views of most Memphians, specifically on the call led by Sawyer for the city to unilaterally remove Confederate monuments instead of the longer legal strategy Strickland pursued.
The mayor's race, whoever wins it, could provide a more specific assessment on that point.
Sawyer warned supporters that she and they will be challenged as never before as all of the plans and statements at the outset coalesce into a race for the city's top elected position.
"We are going to face personal and economic attacks from those who seek to maintain their grip on power," she said. "We need to stay strong in our values. … We have to tell the status quo, 'Sorry y'all but we can't wait.'"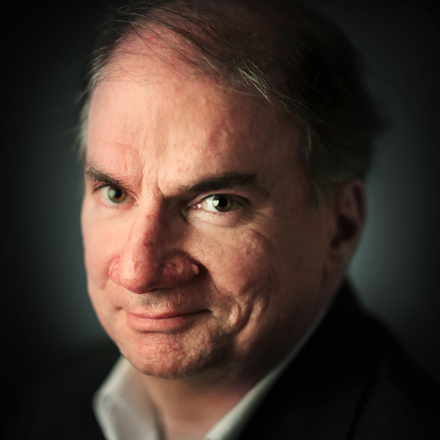 Bill Dries
Bill Dries covers city government and politics. He is a native Memphian and has been a reporter for more than 40 years.
---