Kelsey proposing increases in Senate campaign fundraising
Legislation by state Sen. Brian Kelsey that could dramatically increase Senate candidate fundraising could be heard in a committee this week.
"It's for parity between the House and the Senate," Kelsey said recently, adding he believes both chambers are ready for a change.
A Germantown Republican who also represents East Memphis, Kelsey introduced his legislation recently with a handwritten amendment that rewrote the bill during a State and Local Government Committee meeting.
Kelsey told committee members the amendment "was basically doubling" campaign contribution limits on the Senate side to mirror House campaign contribution limits.
State Sen. Steve Dickerson, a Nashville Republican who chairs the committee, asked Kelsey to bring the bill back at a later date for the sake of "transparency," saying the handwritten change was a "little ad hoc."
The measure is scheduled to be considered again Tuesday. Dickerson said last week he could support the measure as long as the amendment's details remain close to what Kelsey proposed in his first version.
Proponents of this type legislation contend Senate candidates have three times as many constituents as House candidates, thus sending out mailers and hiring campaign workers can cost quite a bit more. Such a scenario could hurt them in a campaign against a sitting House member.
"If you don't take that into consideration, you're limiting how well a senator can get his message out," said state Sen. Richard Briggs, a Knoxville Republican.
Kelsey's proposal would give Senate candidate a sort of "reset" every two years.
"The law is all over the place, so this would make sure that House and Senate members are on the same footing in terms of the same amounts every two years," Kelsey said.
Campaign fundraising limits are tied to the Consumer Price Index, enabling them to increase automatically, and Kelsey's amendment uses the index to raise limits. Kelsey discussed the amendment during the meeting two weeks ago, but his office declined to provide a copy of the handwritten amendment. No official amendment has been attached to Senate Bill 1009 on the General Assembly's website.
Under new limits set for 2019-20 fundraising, individual contributors can give $1,600 to legislative candidates per election cycle, up from $1,500.
Political action committees can give $8,100 per cycle to House candidates starting this year, up from $7,800, and $12,300 to Senate candidates, up from $11,800, according to information from the Registry of Election Finance.
The aggregate PAC limit is $122,900 per election, up from $118,100 for House and Senate candidates. And the aggregate party/caucus contribution per election is $32,900 for House candidates, up from $31,600, and $65,500 for Senate candidates, up from $63,000.
State Sen. Jeff Yarbro, a Nashville Democrat, questioned the bill's language during the initial committee meeting two weeks ago and still has problems with it.
Theoretically, House candidates can receive twice as much because they run every two years, instead of every four years, Yarbro said.
But senators already have higher limits built in on PACs and party/caucus contributions. Doubling those each cycle would enable a Senate candidate to raise anywhere from $500,000 to $700,000 "without receiving a dime from a human being," Yarbro said.
"Apparently, some senators think it's really important to take that amount of money, which is already $244,000 and double it to $490,000 from PACs and corporations," Yarbro said. "I don't think anybody in the state of Tennessee thinks our representatives should be able to take a half-million dollars entirely from PACs to fund what are relatively small, community-based campaigns."
Kelsey, who narrowly defeated Democrat Gabby Salinas in the 2018 general election, has $141,913 in his campaign account after receiving $11,000 in the latest reporting period, most of it coming from political action committees.
The political action committee of Lt. Gov. Randy McNally, McPAC, spent $300,000 on a TV ad campaign last fall criticizing Salinas. However, that money, which was an independent expenditure, does not count toward Kelsey's fundraising, although McNally acknowledged in statements the ad campaign was designed to bolster Kelsey's re-election.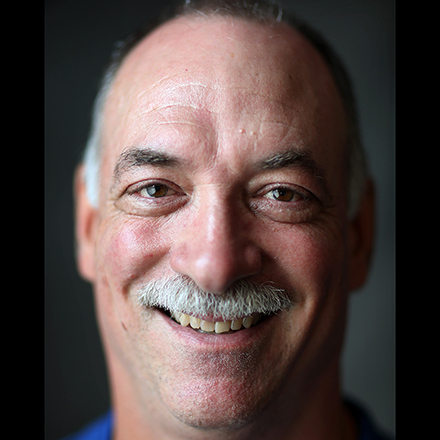 Sam Stockard
Sam Stockard is a Nashville-based reporter with more than 30 years of journalism experience as a writer, editor and columnist covering the state Legislature and Tennessee politics for The Daily Memphian.
---