City sues big pharma companies over opioid addiction
The city of Memphis is suing 21 opioid manufacturers and distributors in a federal lawsuit claiming "opioid addiction is ravaging Memphis."
The lawsuit, filed last week, alleges the list of corporations, led by Purdue Pharma LP, "manufactured, promoted and marketed opioids for the management of other forms of pain by misleading consumers and medical providers through misrepresentations or omissions regarding the appropriate uses, risks and safety of opioids.
"Manufacturer defendants knew that barring exceptional circumstances, opioids are too addictive and too debilitating for long-term use for chronic non-cancer pain lasting three months of longer," the lawsuit reads.
The complaint was filed March 7 by a group of four law firms led by Memphis attorneys Florence M. and Curtis Johnson. The other law firms are O'Leary, Shelton, Corrigan, Peterson, Dalton and Quillin LLC of St. Louis; Bosley & Associates LLC of Overland, Missouri, and Bernard L. Charbonnet of New Orleans.
The city is seeking to recover "economic losses – direct, incidental or consequential pecuniary losses – resulting from defendants' civil conspiracy" and the establishment of an "abatement fund" to be funded by the corporations.
The city is specifically seeking to recover the money city government pays in "costs for providing medical care, additional therapeutic and prescription drug purchases, and other treatments for patients suffering from opioid-related addiction or disease, including overdose and deaths."
The lawsuit also seeks to recover the city's costs for treating infants born with medical conditions linked to opioids, the cost of providing care for children of parents disabled or incapacitated by opioids and costs for law enforcement and other public safety personnel responding to overdoses.
The city does not cite specific figures on the supply of opioids sent to the city by drug wholesalers. But the lawsuit includes data from drug distributors cited by a Congressional committee late last year at the end of an 18-month investigation.
The ARCOS – Automation of Reports and Consolidated Orders System – database kept by the federal Drug Enforcement Administration showed nearly 9 million pills were shipped to a single pharmacy in Kermit, West Virginia, in a two-year period. The town has a population of 392 people. The same report, based on the DEA data, shows 780 million oxycodone and hydrocodone pills were sent to West Virginia by drug wholesalers over a six-year period.
"The numbers for Memphis will be similarly staggering," the lawsuit reads.
Alan Crone, special advisor to Memphis Mayor Jim Strickland, said the Memphis lawsuit will include information developed in earlier lawsuits by other states and cities against the same manufacturers.
"And I think it's going to come out even more. To me, the biggest fact is that database exists," he said. "By law, it was supposed to exist. These companies could look and see down to the pill where these pills were going. It remains to be seen what the liability is for that. From the city's perspective, we think these companies are liable."
But a spokesman for the trade group that represents the drug distributors named as defendants in the city's lawsuit says they are not liable.
"Given our role, the idea that distributors are responsible for the number of opioid prescriptions written defies common sense and lacks understanding of how the pharmaceutical supply chain actually works and is regulated," said John Parker, senior vice president of the Healthcare Distribution Alliance, in a written statement. "Those bringing lawsuits would be better served addressing the root causes, rather than trying to redirect blame through litigation."
Shelby County government has its own similar lawsuit against some of the same opioid manufacturers filed in state court.  Tennessee Attorney General Herbert Slatery has filed a  lawsuit on behalf of the state.
"It really remains to be seen how all of these lawsuits are going to progress procedurally. But these are all different jurisdictions that have different measures of damages," Crone said. "Each one stands on its own. We felt it was important to be at the table. … There's a real possibility that a lot of the remedy that all of these parties are going to seek is mitigation of the problem in the future."
The Shelby County Health Department's most recent report shows 854 opioid-related emergency room visits countywide in 2018. The county had 159 overdose deaths in 2017, the most recent year for those statistics. That compares to 51 overdose deaths in 2011. The Health Department projects that by 2020, the county will have more than 250 overdose deaths per year.
Michael Dunavant, the U.S. Attorney for the Western District of Tennessee,  said earlier this year that prosecuting heroin-related and opioid deaths are a "top priority" in his office.
Recently, three people have pleaded guilty in federal court cases in opioid-related deaths.
The most recent case was March 6, when Cortez Armstrong, 32, was sentenced to 20 years in federal court for distributing a lethal dose of fentanyl that killed 21-year-old Zachary Rutherford in 2016.
"Our nation, state, and district are suffering from the opioid epidemic, causing increases in drug trafficking, violence, addiction, and overdose deaths that are tearing families and communities apart," Dunavant said in a news release about Armstrong's sentencing.
In January, Dunavant  announced that Glenda Aldape and David Mitchell Murray pleaded guilty in the 2016 heroin death of Sean Heywood.
Both Aldape and Murray are waiting to be sentenced in April and face a sentence that ranges from a minimum of 20 years to life in prison.
The U.S. Attorney's office and the office of Shelby County District Attorney Amy Weirich hired a prosecutor in 2016 who works out of Dunavant's office to prosecute case against those allegedly responsible for heroin overdoses and deaths.
-Reporter Yolanda Jones contributed to this story.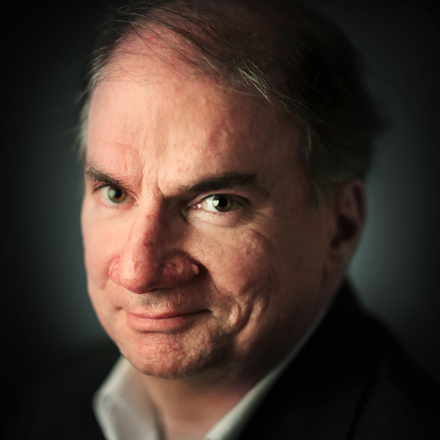 Bill Dries
Bill Dries covers city government and politics. He is a native Memphian and has been a reporter for more than 40 years.
---