Kelsey pushes resolution to pay college players for performance
Calling for an end to the exploitation of college athletes, state Sen. Brian Kelsey is sponsoring legislation urging universities and conferences to pay athletes for their performance.
Kelsey, a Germantown Republican who also represents East Memphis, filed Senate Resolution 22 on Wednesday in an effort to instruct Tennessee's public universities to cooperate with athletic conferences to come up with a plan for paying student-athletes.
"We've got college tournaments going on in Memphis and Nashville, and we've got athletes like Zion Williamson (of Duke), for one, who's putting his entire NBA career and millions of dollars at issue. What are they getting in return? They're getting nothing, and I think this is terrible," Kelsey said.
Williamson, a Duke freshman named Atlantic Coast Conference Player of the Year, missed the last two weeks with a sprained knee caused by a shoe blowout during the first game with North Carolina.
Williamson is expected to play in this week's ACC Tournament and the subsequent NCAA Tournament. However, some NCAA football players have chosen not to play in bowl games because the risk of injury could hurt their draft status. Williamson is projected to be the first player picked in this year's NBA draft, foregoing his final three years in college.
State Rep. Antonio Parkinson, a Memphis Democrat, is carrying the House version of the resolution.
Legislators in California and Washington state are sponsoring legislation enabling student-athletes to get paid for corporate deals such as shoe contracts, but not by the universities.
Saying they're "little more than indentured servants," Kelsey contends athletes should be "fairly compensated" based on the amount of money they bring to universities, and a player the caliber of Williamson or East High School's James Wiseman, who is bound for the University of Memphis, would be among the highest paid.
The resolution says the anti-competitive labor rules of the NCAA, NBA and NFL keep athletes from making the amount of money they deserve.
A Drexel University study reportedly found the fair market value for a major college football player is $137,357 and $289,031 for a big-time college basketball player.
The measure would apply primarily to major revenue sports such as football and basketball, which bring millions to their universities each year, through ticket sales, television contracts, tournaments and bowl games.
"I think what we're doing is exploiting these athletes, and I think it is a civil rights issue, and I think it's an issue of fairness, and I think we need to be more fair about it," Kelsey said.
In 2015, the Power Five conferences approved stipends of roughly $2,000 to $4,000 for athletes to pay for cost-of-living expenses their athletic scholarships don't cover, according to reports.
Kelsey takes it a step further, saying the stipends should reflect the amount of revenue each player brings. For instance, the Blue Devils' Williamson would be paid more than the last player on the Duke bench.
"That's how it works in the NBA, absolutely, a simple concept. It's called the free market," Kelsey said.
With the Southeastern Conference being played in Nashville this week, pay for players is a hot topic, since LSU coach Will Wade was suspended indefinitely for allegedly discussing payments to a player with an Adidas rep on a phone call recorded by the FBI. In yet another recorded phone call, Wade reportedly said the player would make more than "the rookie minimum," which is more than $830,000.
Universities receives millions of dollars annually from athletic events.
The SEC's total revenue to split among 14 universities for fiscal 2017-18 was $627.1 million, including $23 million for football bowl games, according to reports. Each university got more than $43 million.
SEC schools began providing scholarships three years earlier to pay for a student-athlete's full cost of attendance, reports show, and the money also goes toward numerous campus projects such as academic scholarships, faculty endowments and research programs.
In 2016-17, the ACC reported $418.1 million in revenue, ranking it fourth in the Power Five, just ahead of the Big 12. It distributed $26.6 million to 14 member schools, according to reports.
On the other hand, the American Athletic Conference, in which the University of Memphis plays, saw its revenue dip, falling to $74.47 million in 2016-17 from $79.3 million the previous year.
Kelsey's resolution says Bannon v. NCAA gave student-athletes a "pyrrhic victory" in finding NCAA amateur athlete rules violate federal antitrust laws by denying men's basketball and football players the ability to be paid for commercial purposes.
Thus, Kelsey's resolution calls for reform of a "corrupt system" clinging to the "concept of amateurism that is no longer realistic" and a plan to pay the players responsible for the "popularity and resulting robust finances" of college sports.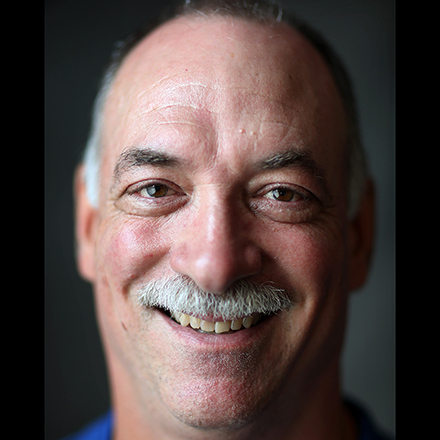 Sam Stockard
Sam Stockard is a Nashville-based reporter with more than 30 years of journalism experience as a writer, editor and columnist covering the state Legislature and Tennessee politics for The Daily Memphian.
---