Senate Transportation chair says Kyle bill on SCV specialty plates deserves debate
A key Senate committee chairman believes legislation barring nonprofit groups from using specialty tag proceeds to sue the state or cities is worth debating.
State Sen. Becky Massey, chair of the Senate Transportation and Safety Committee, said she is aware of Senate Bill 951 by state Sen. Sara Kyle and will look at its merits. The measure is designed to stop the Sons of Confederate Veterans from taking revenue on the sale of license plates bearing the Stars and Bars and using that money to pay for litigation against the city of Memphis.
Massey said discussion on the bill, which hasn't been scheduled for consideration, should not focus on whether Confederate tags are appropriate but whether funds from the sale of specialty tags should be used for lawsuits or go, instead, toward a nonprofit group's main work.
"To me, it has nothing to do with whether you agree or disagree with that particular organization," Massey said. "I think the conversation, if Sara does bring the bill forward, should be on the whole program and if we feel like that is furthering their mission or not."
With a background in running a nonprofit organization, the Sertoma Center in Knoxville, Massey supports the state's specialty tags program, understanding how hard those groups work to raise money. She noted the nonprofit income must go toward their "clearly stated" mission.
"But," she adds, "I'm not a fan of lawsuits."
Kyle, a Memphis Democrat, contends the Sons of Confederate Veterans received $50,000 from revenue on the sale of Confederate specialty plates, then used the money to file a lawsuit against Memphis and Memphis Greenspace over the removal of three Confederate statues in December 2017.
"I'm ready to move forward" with the legislation, Kyle said this week. "Don't use tax dollars for litigation against our cities."
Kyle also is sponsoring Senate Bill 952 prohibiting the issuance or renewal of Sons of Confederate Veterans specialty license plates. She supported removal of three Confederate monuments in Memphis last year and would like to see the Confederate flag removed from tags as well, calling them "symbols of hate" and saying they need to be placed in museums with context for historical study.
According to Kyle, when the state approved the specialty tags program, the Sons of Confederate Veterans tags might not have been placed under the same umbrella as other nonprofit organizations governing how proceeds could be used.
"That's just not something you should be doing," she said. "Do not sue a city with state tax dollars."
Lee Millar, of the Sons of Confederate Veterans Forrest Camp 215 in Memphis, argues the group's use of the money is no different than a school system receiving state funds and filing a lawsuit against Tennessee. He said the SCV also uses proceeds from tag sales for the preservation of artifacts and historical items and educational programs.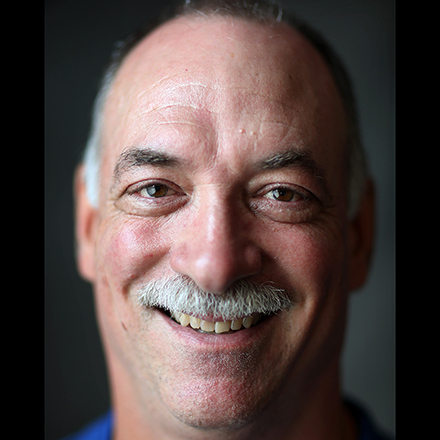 Sam Stockard
Sam Stockard is a Nashville-based reporter with more than 30 years of journalism experience as a writer, editor and columnist covering the state Legislature and Tennessee politics for The Daily Memphian.
---