Local Democrats to elect new party chair
When Shelby County Democrats gather in two weeks on the University of Memphis campus, it will be under the leadership of a party chairman who does not plan to seek another term in that role.
Corey Strong guided the party to dramatically better fortunes in 2018 than the party had experienced in recent election cycles.
"We have a good bench," Strong said this week of his decision not to seek another term. "I also think we are a bit personality-driven here. I want to make sure that the success of the party is based on the organization and not on a personality."
The March 30 gathering at the Elma Roane Fieldhouse is to elect all of the local party's leadership positions except chairman. The new chairman will be elected at a later gathering of the party's executive committee.
The convention is the first since the 2017 reorganization of the local party following the state party's decision to dissolve the charter of the local party in 2016 after years of dysfunction. They created a new charter that changed their organizational structure.
Strong was elected chairman and led the party to a sweep of every countywide office on the ballot in the August 2018 county elections and a net gain of one seat on the Shelby County Commission for an eight-vote Democratic majority on the body.
The party also fielded nominees in every race for Shelby County Commission and the state Legislature on the 2018 ballot. And Strong got the party involved in questioning early voting hours and locations.
In organizing the convention, Strong had hoped more elected officials would turn out and speak at the gathering in a county that is predominantly Democratic and was carried in the 2016 presidential general election by Democratic nominee Hillary Clinton with 60 percent of the vote.
"It (involvement) is not nearly what I think it should be based on 2018," he said. "There's a few more people who should be more involved than they are."
Strong notes that the party chairmanship is a full-time job with no pay. His paying job is as a special projects manager for Shelby County Schools.
"I really have to be intentional about giving the things that pay the bills the attention that they need," he said.
Strong said he intends to remain active in the party.
He recently made an appearance by video at a weekend rally for Memphis mayoral contender Tami Sawyer.
The mayor's race features four contenders Strong described as "card-carrying Democrats."
Sawyer is a Democratic Shelby County Commissioner, incumbent Mayor Jim Strickland is a former local party chairman, former Mayor Willie Herenton ran unsuccessfully in the 2010 Democratic primary for the 9th Congressional District seat. And business owner Lemichael Wilson has been active in the local party.
Strong said the local party could become involved in that race and races for all 13 city council seats on the ballot "without necessarily endorsing a particular candidate, but saying we care about these issues."
"I think in 2019 we have an incredible opportunity to be involved in city elections as a convener around policy issues as they pertain to the city," he said. "I think we lose the opportunity to continue to be a source of power and authority on issues if we just go our separate ways."
New Shelby County Republican Party chairman Chris Tutor, who attended University of Memphis Law School with Strong, has said he would like to see his party explore a possible endorsement of Strickland in the city elections this year.
Strickland and Sawyer have each taken the position that they will seek endorsements from different groups in the campaign.
The local Democratic party's rising fortunes after getting swept by the local Republican party in every countywide race on the ballot in 2010 and all but one in 2014 stand in stark contrast to the fortunes for Democrats statewide.
Leaders of both local parties put Shelby County at a roughly 60 percent Democratic majority. Tennessee Democratic Party chairwoman Mary Mancini puts the statewide balance at 60 percent Republican. 
Speaking to the Memphis Branch NAACP last month, Mancini called it "the uphill battle we have" in the rest of the state outside Memphis and Nashville.
"The pushback to me was we can't get Democrats to run because they are afraid to say they are Democrats," Mancini said of a recent visit to lower East Tennessee. "The fear is not made up. The fear is real. There is a lot of peer pressure out there."
Strong acknowledges that the state Democratic cause has "a tough climb."
"If Memphis and Shelby County do the kinds of things we can do to raise our profile and develop our economic base and expand, there is no reason Tipton, Fayette, Haywood and Lauderdale counties around us can't see a benefit from that," he said.
"I think having the blue wave spread out from the blue dots (Memphis and Nashville) is probably the thing to do," Strong added. "But we have to be involved in policy issues and we have to make people's lives better around us."
Mancini encouraged alliances with groups like Indivisible, which describes itself as a Trump resistance group, and others built around specific issues.
Some at the monthly meeting of the Memphis Branch, which does not make political endorsements, questioned whether Democrats should emphasize support for same-sex marriages. Others said Democrats shouldn't apologize for that support or back away from it.
"We get saddled with the idea that we are 'baby killers,'" Mancini said of the party's support of abortion rights. "When the reality is we just think that no politician should be between a woman and that very difficult decision. The positions that the Democratic party holds on those issues are actually pretty reasonable."
Ian Randolph, a Memphis Branch member, was among those who said Republicans have a simpler message than Democrats do.
"Your hospital is closing is not synced to music," he told Mancini. "All they do is – 'I want to build a wall.' How are we trying to combat that say in rural west Tennessee?"
Mancini said it will take time to counter what she called a "message delivery system" that includes Fox News, radio talk shows and chains of local television stations owned by companies with a conservative political philosophy.
"We need to be as bold and passionate about what we believe in as they are about what they believe in," Mancini said. "What is our version of that? We actually have a president that doesn't care about democracy and a party that won't stand up to him. Our democracy is crumbling. But it doesn't work for those people. It just doesn't. They don't care."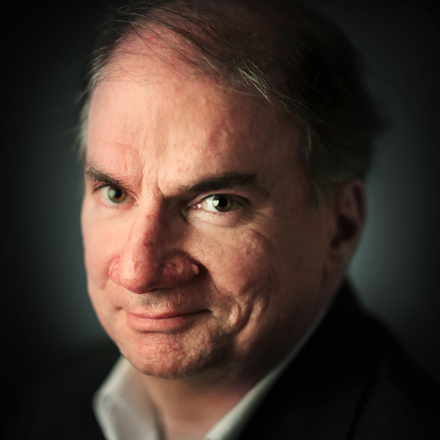 Bill Dries
Bill Dries covers city government and politics. He is a native Memphian and has been a reporter for more than 40 years.
---