House nixes subpoena power for police oversight boards
Despite the objections of Davidson County lawmakers, the House of Representatives overwhelmingly passed legislation Thursday removing subpoena power from police oversight boards in Tennessee.
"Overturning elections just because you don't like the results is not what this body is here to do," said state Rep. Bo Mitchell, a Davidson County Democrat, during House debate.
Yet in a 69-26 vote, the Republican-controlled House passed legislation eliminating subpoena authority for community boards statewide, a move Nashville and Memphis Democrats said "suppresses" a vote by Davidson County residents to set up a police oversight board in reaction to instances of deadly police shootings.
"It's shameful, it speaks to a complete disregard for the power of the vote – one man, one vote," state Rep. G.A. Hardaway, a Memphis Democrat, said afterward.
State Rep. Joe Towns, another Memphis Democrat, pointed out afterward the minority community often has questions about police treatment of African-Americans and other minority groups.
"They've been clamoring for these types of community oversight organizations for years, and it took us a long time in Shelby County to get this kind of organization, apparatus, set up," Towns said, "because the community doesn't trust, based upon what is happening in our communities."
Nashville voters overwhelmingly approved a referendum in 2018 establishing its oversight board in the wake of two shooting deaths of black men by white police officers. One of the officers has been charged with murder.
The House legislation, sponsored by Republican state Rep. Michael Curcio of Dickson, strips subpoena power from community oversight boards, including Nashville's and another in Knoxville, which has had that authority for more than 20 years. Memphis' community oversight board – the Civilian Law Enforcement Review Board, or CLERB – has the ability to go through the Memphis City Council when seeking a subpoena.
It's not clear whether the House bill will make it through the General Assembly unchanged.
An amendment in the Senate version, sponsored by state Sen. Mike Bell of Riceville in East Tennessee, would allow community oversight boards to authorize an independent investigator it hires, the chief of police or head of a police internal affairs division to ask a judge to issue a subpoena to obtain information or compel someone to testify.
Lt. Gov. Randy McNally said Thursday he believes the legislation will wind up in a conference committee where something "in the middle" will emerge.
Curcio, however, said afterwards he believes the Senate amendment will need to be stripped out of the legislation because of opposition from law enforcement.
"TBI specifically has come out and said the way that amendment's worded, it's actually far more broad than what Knoxville has. It just was a poorly worded amendment, and I don't think that was necessarily evident to anybody until that bill started moving with that amendment on it," Curcio said in an interview after the House session ended.
During debate on the floor, state Rep. Mike Stewart, chairman of the House Democratic Caucus, pointed out 58 percent of Davidson County voters approved the measure.
"This bill is very much against small government and against the people closest to the action," he said.
Still, an amendment by Stewart to remove Nashville from the legislation failed.
In calling for a vote to kill Stewart's amendment, Curcio pointed out these types of boards have existed for 50 years without state guidelines.
"It creates a set of standards and guardrails for community oversight boards," he said.
State Rep. Mike Carter, a former Hamilton County General Sessions judge from Ooltewah, said the bill could create a new investigative body in Tennessee and cause "wreckage" in the appellate system for years.
Other Republican lawmakers called the bill a slap at law enforcement officers and said police should be supported.
Democratic state Rep. Gloria Johnson of Knoxville, however, said the oversight board in her district was put into place by former Mayor Victor Ashe because of unrest there and has been supported by Democratic and Republican mayors alike.
Even though the community oversight board there hasn't used a subpoena for investigations, Johnson said having that ability enabled it to bring people in to testify.
The vote came down largely along party lines, with Republicans supporting the bill and Democrats opposing. State Rep. John DeBerry, a Memphis Democrat, was present not voting. And three Republicans opposed it, including state Reps. Jeremy Faison of Cosby, Martin Daniel of Knoxville and Bill Dunn of Knoxville.
State Rep. Jim Coley, a Bartlett Republican, did not vote. Republican state Reps. Kevin Vaughan of Collierville and Tom Leatherwood of Arlington voted for the bill.
At Memphis' Civilian Law Enforcement Review Board meeting Thursday, Chairperson Casey Bryant weighed in on the decision. 
"I feel like it seems typical that the Legislature reacts to what is happening in Memphis or Nashville in a way that is contrary to what local governments have decided in ways that they want to govern themselves," Bryant said.
"I think that in Memphis and Nashville, there was grassroots community organizing that brought about the civilian oversight boards and CLERB, and that was the community speaking to what they felt like they needed. And so now to have people in the state government saying that's not what you need, I take issue with that."
A copy of the bill was passed out to Memphis CLERB members to review, and Bryant said they will discuss it.
Staff reporter Yolanda Jones contributed to this story.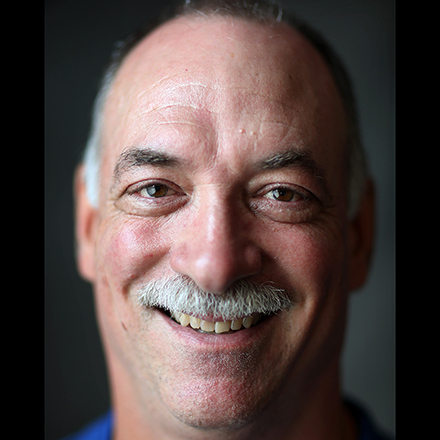 Sam Stockard
Sam Stockard is a Nashville-based reporter with more than 30 years of journalism experience as a writer, editor and columnist covering the state Legislature and Tennessee politics for The Daily Memphian.
---