U.S. Sen. Warren touts 'different kind of campaign', 'big systemic change' in Douglass High campaign stop
Democratic presidential contender Elizabeth Warren brought a "50-state campaign" for the Democratic presidential nomination to a crowd of more than 400 Sunday at Douglass High School.
"I've decided to run a different kind of campaign," she said to cheers a little less than a year before the 2020 Presidential primaries in Tennessee.
"It's a campaign that's not about doing a bunch of big fundraisers. It's a campaign that's not about holding meetings behind closed doors," the Massachusetts senator said in the high school's cafeteria. "It's a campaign that's based on the fact I won't take any corporate money and corporate PAC (political action committee) money. I won't take any lobbyist money and I'm not spending my time somewhere else. I'm spending my time on the road as much as I can."
Memphis was one of three Southern stops including a televised CNN townhall meeting Monday in Jackson, Mississippi, and a Tuesday campaign stop in Birmingham, Alabama. 
Tennessee and Alabama hold their presidential primaries on March 3, 2020.
Warren is the first of the presidential contenders to campaign in Memphis with some reminders of the 2019 city elections in the mix of early Warren supporters, curious Democrats looking for similar stops by other Democratic contenders and elected officials.
Questions from the audience were moderated by Shelby County Commissioner Tami Sawyer, who recently formally opened her campaign for Memphis Mayor on the October ballot.
Douglass is in Sawyer's district. Neither she nor Warren made any reference to the mayoral campaign.
Asked about the idea of spending tax dollars on charter schools and education voucher programs, Warren said she understood parents wanting to "escape bad schools."
"I understand that impulse but what happens to all of the children left behind?" she said. "No child should be marooned in a bad educational system. If we have a problem in our schools, we need to straighten out those schools so that every child has an opportunity. … That really is the point."
The lawyer, educator and academic with expertise in commercial and bankruptcy law as well as consumer protection focused on economic issues and reforms, calling for "a big systemic change in this country."
Warren began by telling the story of her life and her family's economic struggle including her mother's decision to get a minimum wage job at a Sears after her father was disabled by a heart attack.
"That minimum wage job saved our family and it saved our house," she said. "If you want to know who I am, that's the story that tells it all. That's the story that's written on my heart."
Warren was a child at the time and her mother was 50 and had never worked outside the home.
"When my mother went to Sears, a minimum wage job in America would support a family of three – you are talking the mortgage, paying the utilities and still putting food on the table," she said. "Today, a minimum wage job in America will not keep a mama and a baby out of poverty. … And understand this -- the reason for that difference happens in Washington."
She said the standard in Congress for setting a minimum wage has shifted from what it takes to support a family of three to "what will improve the profitability of giant multi-national corporations."
Warren pushed a platform that includes a bill to "end lobbying as we know it;" a 2 percent annual tax on the 75 wealthiest Americans that she compared to a property tax that would fund pre-school and pre-kindergarten education; and a Constitutional amendment protecting voters rights as well as reversing the U.S. Supreme Court ruling known as "Citizens United" that allows for unlimited third party or dark money in campaigns.
Memphis is considered a blue – or Democratic – dot in a state that has been red – or Republican – in presidential general elections since 2000.
The state's redness was recently re-emphasized as Republicans Bill Lee and Marsha Blackburn easily took 2018 mid-term general election races for governor and the U.S. Senate, respectively, by wide margins over well-known and well-funded centrist Democratic nominees.
"This district is a high-poverty area," said Democratic state Rep. Antonio Parkinson, whose district includes Douglass. "They want someone to recognize the plight, the challenges that they go through. They want somebody who is going to fight for everyday people. And somebody that is relatable."
Warren told reporters later that she sees fertile ground for campaigning in a red state.
"It sounded like a lot of people in this room understand the importance of making this economy work not just for those people at the top but making it work for everyone," she said, touting support beyond Democrats for her tax on millionaires. "Keep in mind that's popular not only among Democrats and independents. The majority of Republicans support it. I think on core economic issues, there is a lot of room for Republicans, independents and Democrats to come together and say we are tired of having a Washington that works just for those at the top."
Most of those changes would come through Washington and the House and Senate in particular.
"In a lot of cases that's the only way to solve those problems. Laws have to be changed," Parkinson said. "There is a hardening of positions in Washington, D.C., where some of these individuals benefit from the way D.C. is operating now. It's going to be a heavy lift for some of the changes she is proposing."
Warren dismissed the idea of dysfunction in getting anything done for either side of the issue.
"I'm going to say this the other way -- Washington is not dysfunctional," Warren said when asked the same question about dysfunction. "When the Republicans wanted to pass a trillion-and-a-half dollar tax giveaway to billionaires and giant corporations and the richest among us, they got that thing through in a matter of weeks. And they got every single Republican to sign on. So Washington can work when the rich and powerful want it to work for them."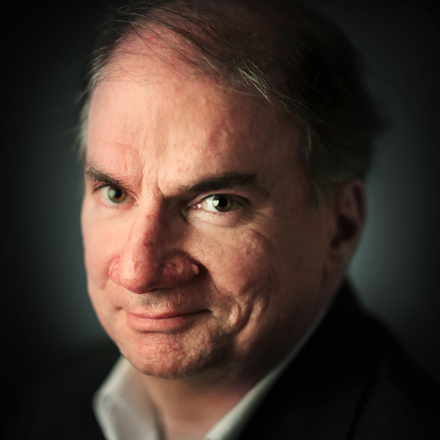 Bill Dries
Bill Dries covers city government and politics. He is a native Memphian and has been a reporter for more than 40 years.
---