Memphis lawmakers, deputy chief help kill red-light camera bill
Memphis legislators and the deputy chief of Memphis Police Department combined forces Tuesday to douse the BURN Act, a bill designed to alter municipal red-light camera policies across the state.
Memphis Police Deputy Chief Don Crowe testified against the measure sponsored by Rep. Andy Holt, a Dresden Republican whose bill would have required cases involving red-light traffic citations to go to court instead of citations being sent directly to violators by a government vendor.
Memphis Democratic Reps. London Lamar, G.A. Hardaway and Joe Towns voted against House Bill 1267, helping kill it with a 5-6 vote in the House Transportation Committee.
Crowe told the committee since the city installed 29 cameras at intersections starting in 2009, those locations show an overall decrease in crashes. The cameras also have helped police solve major crimes, such as the 2016 shooting death of 2-year-old Layla Washington at the corner of Winchester and Kirby, he said.
And, revenue from tickets paid by violators has enabled the department to give $430,000 to Neighborhood Watch groups, many of which have used the money to put up their own cameras, according to Crowe.
"We just think it would hinder our efforts," Crowe said of the legislation.
He contended it could reduce the number of intersection cameras and eventually eliminate them. He noted the red-light cameras are part of the department's safety plan, bolstering with traffic enforcement, crime fighting and funding community organizations.
City government, though, not the Memphis Police Department, keeps up with the amount of money the city gets back yearly from the vendor that operates the red-light cameras, according to Crowe.
In its most recent ceremony, though, the department gave out $48,000 to 20 Neighborhood Watch groups, he said.
Holt, a longtime critic of red-light and speeding cameras across the state, burned tickets sent to him a couple of years ago and shot video of his defiant act. This legislation, dubbed the "Buffering Undo Regulatory Non-Compliance (BURN) Act," would have required local authorities to prosecute cases through the courts instead of allowing a vendor to send violation notices directly to offenders for payment.
"We are privatizing police power for profit," Holt said, arguing some $10 million has been collected in Memphis since the city put up its red-light cameras with the vendor keeping $6 million of it.
Holt said he favors police officers patrolling "within the constitutional restraints given to them," instead of depending on cameras to control intersection traffic. He also questioned crash reports, most of which are put together by red-light cameras companies, and argued no statistical evidence exists to prove they reduce wrecks.
Furthermore, he said he constantly hears from people complaining about getting tickets after their grandchild, who was driving a vehicle registered in their name, ran a red light.
Lamar, however, told the committee she recently attended a Neighborhood Watch meeting near her home where the members are using the police department grant to install cameras. She noted her area of Whitehaven in District 91 has a large number of elderly residents who feel safer with the cameras and added she would like to see even more funding put into the Neighborhood Watch groups.
Hardaway, in debating the bill, conceded government should not exist to make a profit on people. But he was persuaded by Crowe's presentation showing part of the revenue from tickets is being put back into fighting crime and traffic enforcement.
Meanwhile, Rep. Bill Dunn, a Knoxville Republican who voted against the bill, said he received a call from a constituent complaining about a red-light ticket. When he asked the person if they ran the red light, they responded that they did.
"I told them, then pay the ticket," Dunn said.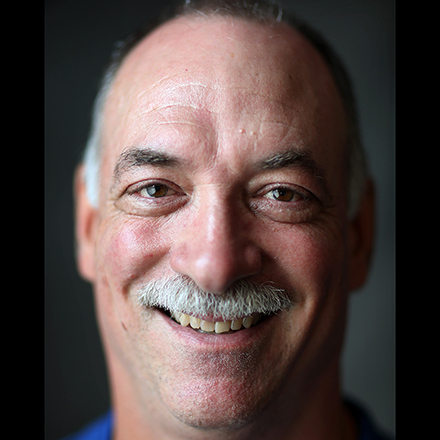 Sam Stockard
Sam Stockard is a Nashville-based reporter with more than 30 years of journalism experience as a writer, editor and columnist covering the state Legislature and Tennessee politics for The Daily Memphian.
---