Memphis walk will draw attention to Down syndrome
Joshua Greer will start walking at dawn Thursday.
He'll begin at Big River Crossing and stop at 12 other Memphis locations before ending at Beale Street Landing at 6 p.m. That's where a party will feature a live band, food trucks, cornhole, a kids play area, cash bar and silent auction.
At each stop, Greer will take photos with supporters while holding a butterfly sign, the symbol for Down syndrome.
It's all part of the second annual Walkin' In Memphis: Down Syndrome Awareness Walk, designed to raise attention about Down syndrome and celebrate the city.
The Harahan and the Hernando de Soto bridges will be lit at 7:15 p.m. in blue and yellow, the colors designated for Down syndrome.
"This year, we're taking it up a notch," Greer said.
Greer embarked on his first walk last year. He and his wife, Rachel, are parents of a 3 1/2-year-old with Down syndrome, Marley Grace Greer. Joshua Greer is on the board of the Down Syndrome Association of Memphis & The Mid-South.
March 21 is the World Down Syndrome Day, which advocates for the rights, inclusion and well-being of individuals with Down syndrome. Awareness day is observed March 21 because people with Down syndrome have three copies of chromosome 21 in each of their cells instead of just two. 
Last year's event raised $15,000, Joshua Greer said. Those funds went towards the Down Syndrome Association's new learning center off Germantown Parkway. This year, Greer hopes to raise $21,000 for the center to create a teaching kitchen and technology learning lab, as well as to stock the center with therapeutic toys and equipment.
Martine Hobson, the association's executive director, said the organization wants to spread awareness of the abilities of people with Down syndrome.
"People have some preconceived ideas, some of which are not true," she said.
Joshua Greer's last stop before Beale Street Landing will be The Peabody hotel, where Marley Grace will be the honorary duckmaster for the 5 p.m. procession of ducks. Among other stops are FedExForum, The Orpheum, Bass Pro Shops, St. Jude Children's Research Hospital, Le Bonheur Children's Hospital, the Memphis Zoo, Levitt Shell and Liberty Bowl Memorial Stadium. 
Greer's journey and other information can be found on Facebook, Twitter and Instagram.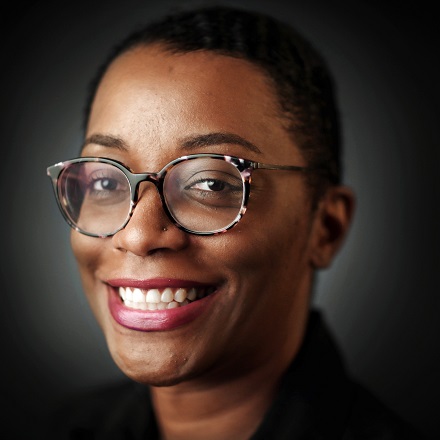 Elle Perry
Elle Perry covers arts and culture and other news for the Daily Memphian. She is a native of Memphis and a two-time graduate of the University of Memphis. Elle previously worked for the Memphis Business Journal and has written for publications including The Memphis Flyer and High Ground News.
---