House panel passes charter commission bill with 'sunset' provision
The House Government Operations Committee approved legislation Monday creating a state charter commission with the requirement it go through a "sunset" hearing to determine if it should remain in place after eight years.
Committee members sent the measure to the Finance, Ways and Means Subcommittee on a voice vote with three Democrats voting against it: House Minority Leader Karen Camper and state Rep. G.A. Hardaway, both Memphis Democrats, and House Minority Chairman Mike Stewart of Nashville.
Democrats asked several questions about the bill, but the only amendment it received came from the committee's chairman, state Rep. Martin Daniel, a Knoxville Republican.
State Rep. Mark White, an East Memphis Republican carrying the measure for Gov. Bill Lee, did not object to the review.
A "school choice" advocate, White told the committee the measure is needed to give charter schools "a fair shake."
Nevertheless, Camper raised questions about wording in House Bill 940, which would send state and local money for students back to the charter commission overseeing a charter school if it shuts down.
"I'm thinking across several counties, not just Shelby," Camper said.
Elizabeth Fiveash, a spokeswoman for the Department of Education, agreed the wording could be "confusing" but said the intent of the bill is for funds to follow students to the school they attend.
The argument over charter schools stems from Metro Nashville Public School Board's refusal several years ago to reject a charter application by Great Hearts Academy. Since then, the State Board of Education has approved three charter applications turned down by local boards, two in Nashville and one in Memphis.
Shelby County has more than 70 charter schools, about 30 of which are overseen by the state's Achievement School District because they're classified as Priority schools. None of them have emerged from Priority status, giving charter opponents an opening to raise questions about their effectiveness.
Under current law, a charter operator can apply to open a school in any district, but the State Board of Education can overrule a local school board's decision only if a Priority school is located in that school district.
Lee's initiative, which was amended last week to give local boards the initial say-so, would enable a charter commission to overrule school boards in any district across the state, regardless of whether it has a Priority school in the state's bottom 5 percent. The charter commission would then oversee the school if the local board refused to take it.
During a lengthy exchange with Fiveash, Stewart pointed out the approval process in the bill creates a "whole new ballgame" in which the charter commission could force a charter school on any district.
Fiveash pointed out a public hearing would be held in the city where the charter school is to be located, once the state overrules a local board. But if the local board refuses to take on the charter school, it simply will be overseen by the state charter commission, a nine-member board to be appointed by the governor and approved by the Legislature.
Hardaway raised questions about the governor's appointment authority, which would skip the House speaker and lieutenant governor. He also asked whether any balance would be made on the commission between urban and rural members.
"There have been several areas of urban and rural disagreement," Hardaway said.
Under current law, State Board of Education members are selected by the governor from each congressional district. This bill would require three members from each of the state's three grand divisions, potentially taking a voice away from rural or urban areas.
In addition, commission members could be employees of charter schools or local school districts, but they would have to refrain from voting on matters affecting their employers, Fiveash said, responding to questions.
In creating a new school district to oversee charters, the legislation also enables the charter commission to hire a director of schools and, ultimately, a staff, with the potential to cost $1 million.
White told committee members the Legislature never has given the State Board of Education the resources or personnel to oversee charter schools properly.
The charter commission would net 3 percent of a charter school's operating money each year from state and local funds. Some legislators raised questions about whether the charter commission would have to approve numerous charter school applications just to bring in enough money to operate.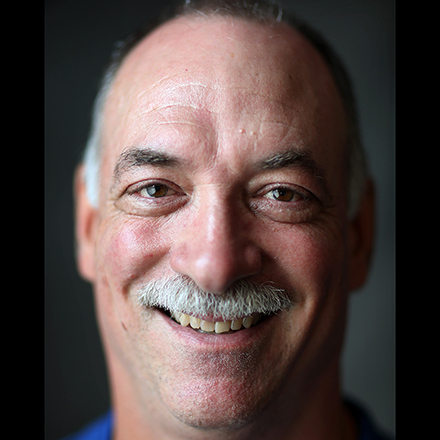 Sam Stockard
Sam Stockard is a Nashville-based reporter with more than 30 years of journalism experience as a writer, editor and columnist covering the state Legislature and Tennessee politics for The Daily Memphian.
---