Emotion and mechanics surround Memphis 3.0 plan
Despite the high hopes of some for the proposed Memphis 3.0 land use and development plan, citizen claims and concerns of racism and gentrification have so far slowed the approval process.
The Memphis City Council delayed a planned first vote on the measure last week because of those concerns. First reading is now set for April 2. 
The leaders of a New Chicago community development corporation came to City Hall with several dozen supporters – all wearing red – to say their plans for North Memphis had been ignored by the city staff putting together the 3.0 plan over the past 2 1/2 years.
The day before, Carnita Atwater, director of the New Chicago Community Partnership Revitalization CDC, termed the plan for North Memphis "racism," "gentrification" and "genocide." She also said the group would file a $10 billion lawsuit against the city.
A search of online federal, Chancery Court and Circuit Court databases showed no lawsuit had been filed a week later.
Mayor Jim Strickland's administration said later that Atwater and others in the organization were consulted along with other citizens in North Memphis.
"We hear you. We understand your concerns," council member Gerre Currie told Atwater and other critics. "We want to do what is best for Memphis."
Council members were also grappling last week for a basic working definition of what the plan will mean for the planning and development proposals on which they vote.
Office of Planning and Development administrator Josh Whitehead boiled it down to a new gray box on the OPD staff reports that are an essential if mundane part of that process.
"When you and the Land Use Control Board receive your staff reports from OPD, we will have a new little gray box on the front page of the staff report," Whitehead explained. "We're going to put front and below center on the first page the consistency with Memphis 3.0 in our opinions."
It's a basic recommendation to accept or reject based on whether the city's planners think the project is consistent with Memphis 3.0. It would be a new part of an existing process that remains inexact.
Whitehead cited the 1926 U.S. Supreme Court case that defined the legal purpose of zoning: Euclid, Ohio vs. Ambler Realty Co.
"It said that zoning is not about the wrong thing in the wrong place. It's about the wrong thing in the right place – the pig in the parlor, not the barnyard," Whitehead told council members. "We have had a few pigs in the parlor over the last few years. This would have helped in our calculus, saying 'this is why this is a pig in the parlor and not in the barnyard.'"
Whitehead told the council the mechanics of what happens with a proposal for a development will become more specific under the 3.0 plan. As a result, he said projects going to the council for a final vote should be more complete.
---
"We have had a few pigs in the parlor over the last few years. This would have helped in our calculus, saying 'this is why this is a pig in the parlor and not in the barnyard.'"
Josh Whitehead, Office of Planning and Development administrator 
---
That means council members should be less likely to be in search of compromises to avoid having to take sides in a dispute between developers and neighbors.
"OPD will be able to more accurately share with the applicant how we are likely to recommend," he said. "That is something we are not able to do as well today because we have fewer documents to reference."
As for the broader issue of citizen resistance, council member Berlin Boyd, whose district includes North Memphis, was among those on the council calling for a delay in the first vote.
"It definitely doesn't go the extra mile in trying to get new industry in North Memphis," he said of the plan, noting that a long-sought comeback for the old Firestone Tire and Rubber Co. plant site has "been a challenge."
Strickland has said the brownfields site – an industrial site that likely would require some kind of environmental remediation – is a priority for his administration. Strickland said the city is considering buying or arranging for another entity to buy the property in a delinquent-tax sale.
Atwater's base of operations is in what used to be the Firestone union hall on Firestone Avenue on the southern border of the plant site.
She took aim at "young rich millennials" and the "good old boy system" in dismissing Memphis 3.0.
Memphis 3.0 is the first long-range land use and development plan the city has had since the early 1980s.
"Memphis 3.0 is another reference point. Now, all we go by is adjacent land use," Whitehead said. "We'll have at least one more document that says yea or nay. … Right now, people have very little direction, and right now that is unfair to developers as much as it is to the neighborhood."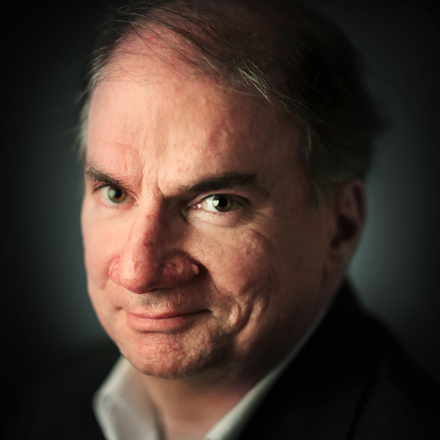 Bill Dries
Bill Dries covers city government and politics. He is a native Memphian and has been a reporter for more than 40 years.
---