ServiceMaster volunteer project represents a chance to give back
Rogia Williams spends a typical day leading his team from behind a desk. He chose a similar task Thursday, but a different setting.
Williams, a human resources director for ServiceMaster, signed up to be a team captain for a garden project at Kirby High School.
"It's fulfilling (to lead) in an office, but even more fulfilling out here," Williams said during a break. "It's a bigger cause than just landscaping. You're making students feel better about the environment, and it's going to help them learn. You're giving back to the community, and the community gives to the company you work for. So it's a big circle."
ServiceMaster partnered with Shelby County Schools, Clean Memphis and APS Facility Maintenance to participate in Spring Clean '19. Kirby was one of campuses targeted for landscaping, painting and other cleanup efforts.
National Volunteer Week is April 7-13, and businesses throughout the Memphis area will be giving back to their communities.
ServiceMaster deployed an estimated 350 employees to the SCS campuses for a mass beautification project Thursday. In addition to Kirby High, Ida B. Wells Academy, Booker T. Washington High School and Riverview Middle School received assistance.
Velvet Graham, the senior director of events and community relations for ServiceMaster, said that while the company wanted to give back to the community, there was a deeper meaning as well for those who brought their helping hands.
"We had an employee that was impacted by a violent crime that was committed by youth," Graham said. "Two of the youngest (in the group) were 15 years old.
"One of the questions she posed was, 'What could we have done to potentially change the path of those young men's lives?'"
The incident to which Graham referred occurred last October, when Terminix national accounts executive Rosa Newall and her husband were confronted outside their home. Terminix is a ServiceMaster company.
Newall and her husband were loading their vehicle before heading for a cruise to celebrate their anniversary. After handing over their belongings to a robber, Newall's husband attempted to flee from their assailants in the family vehicle. One of the suspects shot into the car, striking Rosa Newall in the face. She lost an eye in the attack.
Graham, who is instrumental in organizing ServiceMaster's "We Care" initiative, said conversations after Newall's encounter shifted the focus of the company's third-annual Spring Clean project from neighborhood blight to a partnership with SCS so the company could get involved directly with local schools.
Several small teams tackled big tasks at the four schools Thursday, such as repairing picnic benches, mulching gardens and planting flowers, painting doors and railings, and even applying a new mural to school exteriors.
"The overriding factor was, 'What can we do to ultimately make these kids feel better about their environment?'" Graham said.
As president of ServiceMaster Facilities Maintenance, Troy Watson oversees daily janitorial services at Kirby High School through a contract with SCS.
While he knows what it's like for his employees to clean inside, he said he hopes the volunteers from ServiceMaster working on the outside of the school send a message to students about community involvement.
"Any time you can give back and support the cause, it's good," Watson said. "It's a teaching tool when you see other people (volunteer) just to be doing it. Nobody's getting paid for this."
Kirby High principal Dr. Steevon Hunter said the message to his students was received.
"I think it helps to give them a greater sense of purpose in terms of community service and giving back," he said.
"What we're trying to create here at the school is a culture of service," he said. "Not so much because they have to get community service hours to graduate, but that because this is a part of what you should do, this is the right thing, this is who you should become."
And Hunter said he could see the message was getting through.
"Just watching some of the students interact with folks out here," he said, "you can definitely see that synergy starting to happen."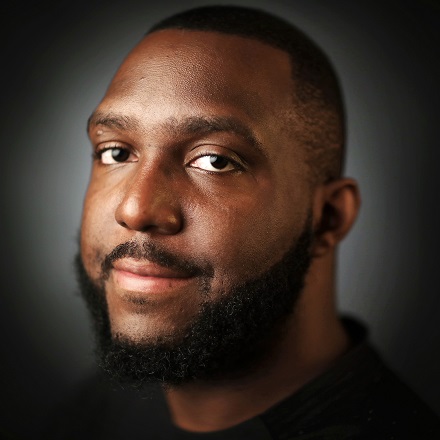 Jared Boyd
Jared Boyd is a general assignment reporter with The Daily Memphian who can be found covering just about anything people in the Mid-South might find interesting. His friends call him "Jay B.," and you can, too.
---