Memphis Democrats outline opposition to voucher bill
Three Democratic state legislators from Memphis say the dollar figures in Gov. Bill Lee's school voucher proposal aren't enough to protect the per-pupil funding to the public schools from which those children would exit.
"There is going to have to be another mechanism for funding or another budget allowance for it if you are actually going to ramp up to 5,000 students," state Sen. Raumesh Akbari said on the WKNO-TV program "Behind the Headlines."
Lee's proposal would create "education saving accounts" that would allow the $7,300 in state funding allocated for each student to be applied toward private school tuition.
The bill, which cleared the House Education Committee in Nashville this past week, would cap the number of students eligible for such a savings account at 5,000, with the state funding public schools for the loss of those students from a pool of $25 million in recurring state funds per year. For three years, that state funding would be stockpiled for a later launch date and then another ramp-up to 15,000 students by 2025.
---
SAM STOCKARD: House Education Committee passes savings account plan
---
Akbari, fellow Democratic state Sen. Katrina Robinson and Democratic state Rep. Antonio Parkinson each oppose the bill on principle, beyond its funding provisions.
"No one is knocking down my door saying, 'I want to take my child out of my public school and send them to private school,'" Robinson said. "And I don't think that the focus for our parents and our community is to make sure that our kids go to any school they want to go to; they want to make sure the school they go to now is well-funded and well-supported."
Parkinson said the move to the education savings accounts is a follow-up to the increase in charter schools, especially in Memphis, in recent years.
"The whole idea of 'we are here to save the poor minority children,' because that's what their target is … if it's such a good idea and if it's such a noble effort, then why don't you just reduce the price of these private schools so that these minority children can afford to go?"
---
SAM STOCKARD: Shelby lawmakers raise questions about constitutionality of voucher legislation
---
Akbari questioned the accountability of private schools and how the state would monitor student progress to make sure they are meeting state standards for student achievement.
She said the proposal still faces formidable opposition and questions in the House Finance Committee. Akbari and Parkinson said they each have heard from rural and suburban school district leaders who are opposed to the education savings accounts.
Robinson, Akbari and Parkinson touted bipartisan support in the Legislature and from Lee for criminal justice reform.
---
SAM STOCKARD: Memphis advocates back Lee's plan to drop expungement fee
---
Akbari has worked for three years to reduce the state's expungement fee, which was set at $450 when she began her effort. It is now $180.
Someone who has been out of prison for five years from a conviction for a nonviolent felony and has had no other convictions in that time can seek to have their criminal record wiped clean or expunged by the state. The fee has been a revenue stream to various criminal justice system offices, including the offices of district attorneys general who conduct the background investigations for expungements.
Lee has said he favors eliminating the fee as part of a larger call for criminal justice reform he began during his 2018 gubernatorial campaign.
---
SAM STOCKARD: Robinson seeks help for incarcerated women
---
"There are two different standpoints as to why we are doing what we are doing," Robinson said of Republicans and Democrats in the Legislature who are calling for criminal justice reform.
Parkinson defined it as two approaches.
"I would venture to say that most of the Democratic reasons for doing it are from a humanitarian standpoint and giving people the ability to live their lives," he said. "Now that the Republicans are seeing how it is taxing our budget in locking everyone up, then criminal justice reform became fashionable."
Lee talked about his role as a mentor to a person just released from prison long before he considered running for government.
"I think he's sincere," Akbari said of Lee. "But it seems like we did hit $1 billion in (state) incarceration costs last year for the first time ever."
Whatever the motivation, Akbari said, the votes for particular measures are what counts in the Legislature.
"Anytime you have the National Black Caucus of State Legislators and ALEC (American Legislative Exchange Council) coming together and saying this is important, it's a big deal," she said.
ALEC is a nonprofit group that includes conservative state legislators.
"Behind the Headlines," hosted by Eric Barnes, president and executive editor of The Daily Memphian, airs on WKNO-TV Fridays at 7 p.m. and Sundays at 8:30 a.m.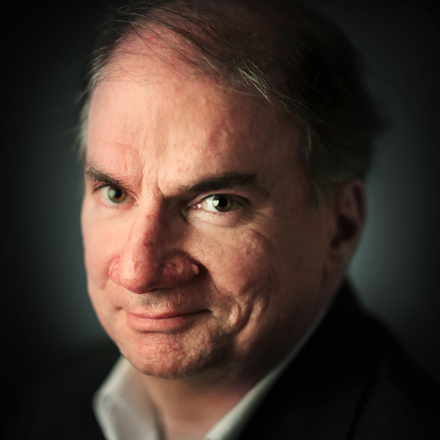 Bill Dries
Bill Dries covers city government and politics. He is a native Memphian and has been a reporter for more than 40 years.
---