New Chicago community leader pushes back against Memphis 3.0
Dr. Carnita Atwater and the New Chicago Community Development Corporation planned a rain-or-shine march Saturday in opposition to the City of Memphis' Memphis 3.0 plan for redevelopment.
While the rain held off, Atwater said it was the city that kept her and supporters from taking to the streets. According to Atwater, city staffers were unresponsive to her attempts to secure the proper permits.
"I guess it's an effort to try to stop us to do this march," Atwater said while standing on the lawn on the New Chicago CDC. "I know the law, I'm going to always do things in decency and order.
"So, we're going to have a jubilee right on these private grounds today. There will be no stopping us."
Atwater spoke from a podium to a small gathering of community members. In her fiery remarks, she took aim at city leaders, accusing them of releasing a plan that dismisses the immediate needs of predominately black areas in the city.
"We're going to charge the City of Memphis with gentrification and genocide," Atwater said. "If we do not react now, then five or 10 years will be too late.
"When you drive through New Chicago and compare it to all the other new development in Memphis, this looks like a war zone. People are living in poverty here."
Mayor Jim Strickland's administration has said that Atwater and others in the organization were consulted along with other citizens in North Memphis about the Memphis 3.0 plan.
---
BILL DRIES: Emotion and mechanics surround Memphis 3.0 plan
---
Atwater, in her comments, opposed the spirit of "build up, not out" associated with the plan, stating that it implies the development of apartment buildings that would displace would-be homeowners.
"We don't want to be renters," Atwater said.
Atwater also emphasized entrepreneurship, asking that the city help fund small businesses in black communities, rather than outside investors.
Janice Banks, a local business owner in attendance, said she has read thoroughly the Memphis 3.0 land use and development plan and has sat in on many discussions about its offerings.
"(Atwater) is only telling the truth about what's happening with Memphis 3.0," Banks said. "When you look at it, it's incredibly obvious where the funding and the incentives are going, in a process that's supposed to be inclusive.
"We really do not mind our communities being developed, we just want to be able to afford the housing."
On March 27, Atwater led a group to City Hall to voice their opinion of Memphis 3.0 to the Memphis City Council. First reading on the plan is set for April 2. Atwater said she and her supporters will return to again make themselves heard.
"They thought I was going to have an illegal march (today), and they would arrest someone," Atwater said. "And then we wouldn't be there April 2.
"I'm smarter than that, now. And I'm also smart enough not to lead my people into harm's way."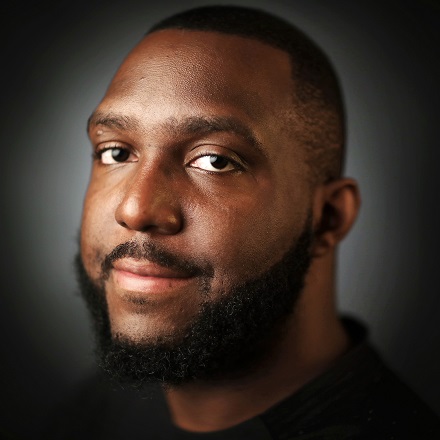 Jared Boyd
Jared Boyd is a general assignment reporter with The Daily Memphian who can be found covering just about anything people in the Mid-South might find interesting. His friends call him "Jay B.," and you can, too.
---