Hardaway to request attorney general opinion on voucher bill immigration provision
State Rep. G.A. Hardaway said Monday he will request a state attorney general's opinion on the constitutionality of voucher legislation requiring parents to show identification proving U.S. citizenship.
Emerging from a House Government Operations Committee meeting unsatisfied with answers about House Bill 939, Hardaway said he wants to know the impact of requirements such as making parents provide a birth certificate for their children to participate in a proposed education savings account program.
"Can you exclude individuals who may not be here legally? Can you exclude them from participation in the vouchers program? Federal case law seems to say no, you cannot," said Hardaway, a Memphis Democrat.
Based on the 1981 Supreme Court decision Plyler v. Doe, public school systems are not allowed to check the immigration status of children and must provide an education, a key point of contention for Gov. Bill Lee's amended legislation.
On a voice vote, the House Government Operations Committee gave a positive recommendation to legislation brought by state Rep. Bill Dunn, a Knoxville Republican, even though Dunn dodged questions about immigration and could not answer how some $7,300 in state funds would be delivered to parents, either through a debit card or possibly a bank draft to be spent on private school or other education needs.
Questioned by state Rep. Bo Mitchell, Dunn finally acknowledged the bill does not specify how the funds would be disbursed.
Mitchell, who was later gaveled down for trying to ask more questions, also wanted to know if he could apply for the funds and donate them to his son's PTA at a Davidson County magnet school. Dunn responded he was glad to see Mitchell was pointing out the need for education "choice." To which Mitchell said he would be sending his son to a Metro Nashville Public Schools Martin Luther King Magnet, a traditional public school.
Asked by Hardaway about requirements to receive the funds, Dunn pointed out the governor's budget plans call for putting $25 million into the state budget each of the next three years to go toward school systems that lose students to private schools and take state funds with them.
The governor's office is projecting 5,000 could go in the first year, 2021-22, and by the fifth year 15,000, a capped amount costing an estimated $125 million.
Dunn also contended identification is needed to avert potential fraud by parents. But he did not address the question about immigrant students or children of immigrants who are here without legal status.
In addition, Dunn called the money "a windfall" for public systems such as Shelby County Schools, one of five systems with more than three schools in the bottom 10 percent for performance that could lose students to private schools.
Hardaway disagreed, saying public schools have fixed costs and other variables regardless of whether they lose a small number of students.
In addition, he said, "I haven't seen adequate protections for their civil rights," referring to the treatment of students who transfer to private schools.
State Rep. Cameron Sexton, chairman of the House Republican Caucus, asked whether students would be allowed to use the funds to enroll in municipal school systems such as Oak Ridge Schools, a high-performing system in East Tennessee.
Dunn responded they would not be allowed. Sexton said afterward he voted against the bill.
---
SAM STOCKARD: U.S. Education Secretary backs governor on charters, vouchers
---
The meeting deteriorated toward the end as Mitchell tried to ask questions but was silenced by Chairman Martin Daniel, a Knoxville Republican, who pointed out Mitchell had already gone over an allotted five minutes for questions.
Mitchell then blocked an elevator from closing as reporters asked questions of House Majority Leader William Lamberth, a Portland Republican.
"Have you ever seen a committee where we couldn't ask witnesses questions before? I'd like to ask the majority leader if he's ever been in a committee where we've not been able to ask witnesses questions. I know it's April 1, but that was a joke," Mitchell said.
Said Lamberth, who was trying to get to another meeting, "I always respect Rep. Mitchell's opinion on any particular matter."
He pointed out a committee member called for the question, a parliamentary procedure to bring up a vote, received a second, and there were no objections, thus the vote was taken.
As Mitchell persisted, Lamberth said he would take the stairs if Mitchell continued to "hijack" the elevator. Then, saying he needed the exercise, Lamberth walked out.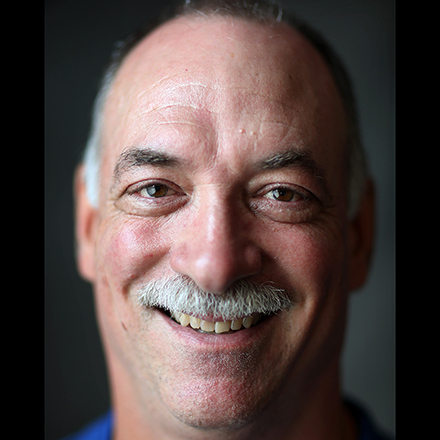 Sam Stockard
Sam Stockard is a Nashville-based reporter with more than 30 years of journalism experience as a writer, editor and columnist covering the state Legislature and Tennessee politics for The Daily Memphian.
---