Voter registration groups criticize proposed penalties
Groups that spent last year trying to increase voter turnout in Memphis and other cities across Tennessee are raising a ruckus about legislation that could penalize them for turning in deficient voter registration forms.
Tequila Johnson, co-founder of the Equity Alliance and statewide manager of the Tennessee Black Voter Project, lambasted a bill on Tuesday that would allow county election offices to file criminal and civil penalties against individuals and groups turning in more than 100 forms with incomplete information.
Those could include a Class A misdemeanor and/or a $10,000 civil penalty for submitting more than 500 deficient forms to county election offices or $150 to $2,000 in fines for 100 to 500 bad forms.
"Every business, every church, every nonprofit organization that does any level of voter registration should be up in arms about this bill. This is voter suppression," Johnson said during a press conference in the Cordell Hull Building. "We have never seen a bill like this on the floor until we dared to register 86,000 black and brown people to vote. That screams racism."
The legislation, sponsored by state Rep. Tim Rudd, R-Murfreesboro, and state Sen. Ed Jackson, R-Jackson, is to be considered by a House committee Wednesday. It comes, in part, as a response to problems caused last fall when the Tennessee Black Voter Project turned in 35,000 voter registration forms at the Shelby County Election Commission shortly before the deadline to register for the November election.
At the time, Shelby County Administrator of Elections Linda Phillips said more than 55 percent of the registration forms were "invalid" because of duplications, incomplete information and ineligibility. The Black Voter Project and NAACP – after filing a public records lawsuit Oct. 16, the day before early voting – made a partial inspection of the registration applications and found the election commission was violating state law for failing to inform people their forms were incomplete.
However, an election commission attorney said many of the applications had problems such as ineligibility for felony convictions, applicants under 18, a shortage of information or were illegible.
"In a state built on volunteerism, you mean to tell me we're going to penalize people for volunteering? We're going to assess civil penalties and fines on people for volunteering, doing what our secretary of state was appointed to do?" Johnson declared during Tuesday's press conference.
A representative of Democratic U.S. Rep. Jim Cooper of Nashville said he likened it to a "new poll tax," akin to the Jim Crow-era practice of requiring African-Americans to guess how many jelly beans were in a jar before they could vote.
However, Tennessee Division of Elections Coordinator Mark Goins said Tuesday the critics' arguments "don't pass the smell test."
Goins contended it is easy to register to vote in Tennessee, noting people can go to a public library, register at a driver's license testing center or go online to govotetn.com.
"What we saw in Shelby County, and not just Shelby but some other counties as well, 30 days before the deadline we got flooded with 10,000 voter registration forms," Goins said. "Some of the forms had been held since August, many of the forms literally had just a first name and nothing else."
Goins said election offices also received forms with only an initial on them or in some cases the same name on 10 forms but with different addresses. As a result, election office workers had no way to track them, he said.
The legislation would require people planning to conduct voter registration campaigns to register and make a sworn statement with a county election office and go through training, which can be done online or other alternatives, notifying them how forms should be filled out and what to do if a form is incomplete.
People could be paid a salary to register voters, but they could not be paid per application turned in to the county office.
"We want to show them the back end – the $200,000 it cost Shelby County to process these forms, the fact we have legitimate forms with complete information that's put on hold because we're trying to process this other information, these other forms that don't have complete information," Goins said.
Under the legislation, Goins said, forms omitting only a person's Social Security number won't be considered incomplete.
Goins acknowledged the bill contains penalties if a group or individual turns in more than 100 deficient forms, but he contended it has to be an intentional effort "to thwart" the system. They also will be required to turn them in within 10 days of being signed by the potential voter.
Those facing penalties would go before a bipartisan board using the Administrative Procedures Act, and they could hire an attorney if necessary, he said.
Critics of the legislation argued they were required by the state to turn in petitions even if they were incomplete. But Goins said that's not the case.
"Nobody in their right mind can take a form that has a first name on it. Not only is it a deficient voter registration form, it's not even a starting point for us. How many Marks are there in Shelby County?" Goins said.
The legislation will notify organizations not to accept incomplete forms and to make sure they have pertinent information before turning them in to election offices, he said.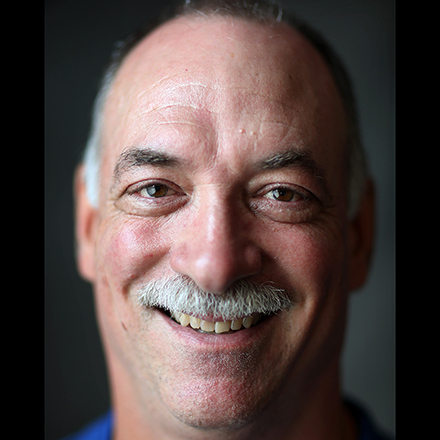 Sam Stockard
Sam Stockard is a Nashville-based reporter with more than 30 years of journalism experience as a writer, editor and columnist covering the state Legislature and Tennessee politics for The Daily Memphian.
---