Boyd says University of Tennessee needs 'generational leader'
During two visits to UT Health Science Center in recent months, University of Tennessee interim president Randy Boyd asked students what they wanted to see for the Memphis campus – including any big, ambitious goals they had.
Boyd, who took office in November, says what he heard was "just making their environment better, just making the elevators work faster, making crossing the street a little safer, creating some more retail and restaurants."
The 3,200 students at the Memphis Medical District campus are part of a higher education institution that accounts for 70 percent of the dentists and doctors in the state of Tennessee.
The first on-campus housing for students is being planned with a land lease between UTHSC and Henry Turley Co.
Specific plans on the 10 acres of land are to come after the State Building Commission approves the transaction.
---
Michelle Corbet: New Medical District apartment project slated for board vote
---
"We can't do it by ourselves," Boyd said Friday during a meeting with editors and staff of The Daily Memphian. "We're going to have to do public-private partnerships with local government, with state government, with independent developers – any way in which we can. The days of higher education being funded solely by the state and tuition are past. For us to be really successful, we have to have other partners."
Boyd was appointed by the UT board of trustees in September to the interim position overseeing the statewide network of campuses while a national search is conducted.
"The world is changing at a dramatic pace. We need a leader that recognizes that and is willing to change and transform and be innovative," he said. "We need someone who has the ability or the potential to be a generational leader. They can stay there for 10 years or more. We've had too much turnover. We want people that can lead for some time to come."
The Extra Podcast
University of Tennessee interim president Randy Boyd visits The Daily Memphian to discuss his goals, the qualities UT's next president needs to have, and more.


Produced by Natalie Van Gundy

Listen on The OAM Network, and subscribe on iTunes, Spotify and Stitcher.
The university has had three presidents in the last decade: John D. Peterson, whose five-year tenure ended in 2009, Jan Simek and Joe DiPietro.
Boyd says while chancellors of the individual campuses are "the front line," the president has a different role.
"As a president, my job is to keep the trains running on time," he said. "I'm in charge of helping with the budget. I am in charge of working with the Legislature to make sure we are communicating our mission and our goals with the Legislature."
Boyd comes to the post from being the architect of the Tennessee Promise program, a last-dollar scholarship that guarantees high school graduates two years' free attendance at a state community college or Tennessee College of Applied Technology. As an adviser to former Tennessee Gov. Bill Haslam, he also led the "Drive to 55" goal of 55 percent of Tennesseans having some kind of degree or workforce certification by 2025.
Boyd served as Haslam's Economic and Community Development commissioner before leaving to run in the 2018 Republican primary for governor.
"I volunteered twice for public service and then I campaigned for 18 months," Boyd said when he was referred to as a politician. "I lost and now everybody calls me a politician. I'm 0 for 1."
He said he hopes during his interim tenure to improve the connection among UT's campuses.
"While we may be doing a lot of great things all across the state, we are doing them in isolation," Boyd said of the university. "We've got to start talking to each other. … There's a lack of collaboration, communication and coordination across the state."
---
Sam Stockard: Boyd requests $3 million for UTHSC opioid addiction program
---
In the case of the Memphis campus, Boyd said he is working on expanding research at UTHSC.
"We expect some significant increase in research at the health science center in the next few years," he said, specifically mentioning the field of informatics – a form of information engineering that applies data and information processing, in this case, to health issues like opioid addiction.
Boyd said the research collaboration could "marry some of the health science center's capabilities with the Oak Ridge National Laboratory and the Super Computer."
The university co-manages Oak Ridge National Laboratory with the Battelle Memorial Institute for the U.S. Department of Energy.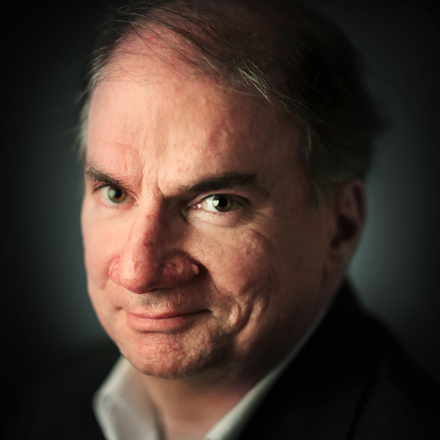 Bill Dries
Bill Dries covers city government and politics. He is a native Memphian and has been a reporter for more than 40 years.
---