Legislature ready to penalize 'deficient' voter registration forms
A Senate committee has passed legislation penalizing voter registration drives that turn in large numbers of "deficient" forms, a bill stemming from the 2018 Black Voter Project in Shelby County.
Sponsored by state Sen. Ed Jackson, a Jackson Republican, the bill would enable county election offices to file a Class A misdemeanor against violators and a $10,000 civil penalty for submitting more than 500 incomplete forms or a $150 to $2,000 in fines for 100 to 500 bad forms.
In addition, the legislation would require people planning to conduct voter registration campaigns to register and make a sworn statement with a county election office and go through training. People could be paid a salary to register voters, but they could not be paid per application turned in to the county office.
The bill is backed by the Secretary of State's Office, primarily in reaction to the filing of 35,000 voter registration forms by the Tennessee Black Voter Project last fall shortly before the deadline to register for the November election at the Shelby County Election Office. Many of those forms were considered deficient, in part because they contained only a person's initial or first name.
The Senate State and Local Committee passed Jackson's Senate Bill 971 on a 7-2 vote Tuesday, sending it to the Calendar and Rules Committee to be scheduled for a Senate floor vote. House Bill 1079, sponsored by state Rep. Tim Rudd, R-Murfreesboro, last week received passage in the House Local Committee. It is headed to the Calendar and Rules Committee for scheduling of a floor vote.
Jackson said Madison County didn't experience any of these problems last fall but he heard "a lot of chatter" about the matter in Shelby County and was "concerned" about what happened.
Congressman Jim Cooper's office and several other opponents of the measure said last week the bill is designed to repress voter turnout and reduce the number of minority residents registering to vote in urban areas.
Asked about that accusation, Jackson said, "Absolutely not. This bill is mainly on people who are not doing it properly, and then also those groups that are doing it properly, let's give them some more training so we have fewer mistakes."
But Pastor Earle Fisher, an organizer of #UPTheVote901 as part of the Black Voter Project in Memphis and Shelby County, contends this type of legislation is similar to a situation in North Carolina in which the Supreme Court found the Republican Party "engaged in voter suppression."
"I think this is reflective of the same type of sentiment," Fisher said.
Fisher added he is "not flinching an inch" and dared the Shelby County Election Office or state "to take any action against any of the organizations that we know are working tooth and nail to make sure more underprivileged, under-resourced and marginal people have more access to the voting booth."
Accusations of voter fraud have no standing from a statistical standpoint or a legal standpoint, Fisher said.
Tennessee's League of Women Voters opposes the bill because it threatens to place criminal and civil penalties on large-scale voter registration drives, which are integral to the League's mission, said Marian Ott, president of the organization.
The League's goal is to register every eligible person to vote, and paying people to conduct registration drives is useful, Ott said.
Some of the complaints were that people involved in the Black Voter Project were being paid to turn in a certain number of voter registration forms, regardless of how much information they contained. Tequila Johnson, co-founder of the Equity Alliance and statewide manager for the Tennessee Black Voter Project, last week denied the Black Voter Project paid for quota registrations.
Ott said following Tuesday's vote: "It's important to note, yes, there are big problems with the number of forms submitted in Shelby County. The League had volunteers there helping process them. But there's no evidence anybody got put on the registration rolls that shouldn't be. We had a good process, and it worked."
The League of Women Voters got involved in the Shelby County Election Office situation after the Black Voter Project and NAACP filed a public records lawsuit to review the processing of 35,000 forms submitted.
A court ordered the League of Women Voters to help with the process. But ultimately, the Court of Appeals decided Shelby County didn't have to let people with questionable voter registration forms vote on machine but could cast provisional ballots, according to Tennessee Division of Elections Coordinator Mark Goins.
After Tuesday's meeting, Goins said no other state penalizes people for turning in deficient form, but he pointed out other states ban voter drive quotas, require voter registration training and that forms be turned in within a certain period. This legislation would require forms to be turned in within 10 days.
"I don't know what other states have experienced. I know what we had. The problem we had was folks turning in forms of deceased individuals and (with) an initial or just a name. So, we're seeking to solve a problem that we had," Goins said.
Goins said last week he wouldn't turn in a voter registration form with only a first name or initial. But he acknowledged Tuesday the Shelby County Election Commission couldn't discard those forms because of the court's ruling in the midst of the situation last year when the Black Voter Project brought in people who claimed some of those deficient forms were theirs.
Ott said confusion exists over incomplete forms and said the state could improve the process – without criminalizing bad voter registration drives – by offering better training and putting more information on its website such as answers to frequently asked questions.
"We're all for turning in complete forms. But this bill, rather than encouraging best practices, essentially criminalizes you for not following best practice. I know of no other state that puts criminal penalties on voter registration drives," Ott said.
Criminal penalties aren't limited to turning in incomplete forms but also for failing to register a voter registration drive's organization and for failing to have every person involved complete the training and failing to sign a sworn statement.
In light of those, Ott said it is "pretty scary" to think she could be charged by an election office because somebody involved in a League of Women Voters drive and a person participating failed to fill out a sworn statement.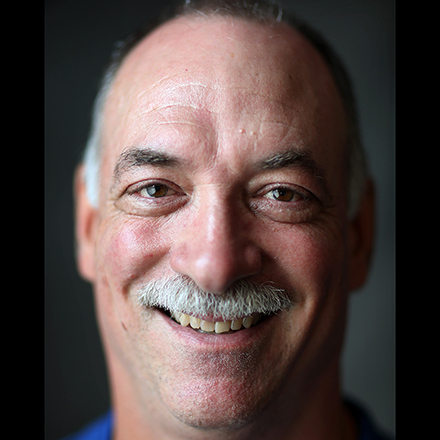 Sam Stockard
Sam Stockard is a Nashville-based reporter with more than 30 years of journalism experience as a writer, editor and columnist covering the state Legislature and Tennessee politics for The Daily Memphian.
---