Hardaway seeks AG opinion on legality of voucher bill
State Rep. G.A. Hardaway of Memphis sent an official letter to Attorney General Herbert Slatery this week seeking a legal opinion on the legality of a parental ID provision in Gov. Bill Lee's education savings account bill.
In his April 8 letter to Slatery, Hardaway, a Democrat, asks questions about a section of House Bill 939 dealing with a section requiring parents of students 17 and under or students age 18 to provide documentation showing their identification.
Documents, including either a driver's license, birth certificate or visa/green card, must be given to the Tennessee Department of Education when the parent or eligible student applies to participate in the program to receive funds to enroll in a private school or homeschool.
Hardaway's letter states: "Is the above-referenced provision, which prevents eligible students of undocumented eligible students who have reached the age of 18 from participating in the education savings account program, constitutional?"
The measure is to be considered next week by the House Finance, Ways & Means Committee after getting out of the House Education Committee. The Senate version contains the same ID provision.
Opponents of the legislation say the bill violates Plyler v. John Doe, a 1981 Supreme Court decision prohibiting public school systems from checking the immigration status of children and requiring them to provide an education for all students, regardless of immigration status. That case stemmed from a Texas restriction against public education for children of immigrant workers.
Lee previously said the program would be provided to "legal residents of Tennessee." During a brief press conference with reporters this week, asked about the provision requiring parental IDs, Lee said, "I think if they're legal residents of the state of Tennessee and they're legal citizens of Tennessee, then they would qualify for this program."
Asked what he considers a "legal citizen of Tennessee," Lee said reporters would have to check state code. He did not address whether children born here to parents with unlawful status would be allowed to receive the funds.
Lee's education savings account plan puts $25 million in the coming budget and would require $75 million total to handle 5,000 students in its first year, 2021-22. By the fifth year, it would cost an estimated $125 million to provide funds for a maximum of 15,000 students out of about 1 million statewide budgeted at $6.5 billion. The Senate version of the bill caps total students at 30,000.
The state would use Basic Education Plan money to fund ESA students, but after the third year it would send money only to districts with struggling schools, $25 million.
During a Senate Education Committee meeting this week, Chairman Dolores Gresham, queried about the matter by state Sen. Raumesh Akbari, said the ID requirement would be "pretty routine," a description coming less than a week after she said she didn't want the Senate to "cross lines we shouldn't cross" in regard to the bill's constitutionality.
"I believe federal law requires us to teach everybody, everybody in school," she said a week ago.
During a Thursday press conference, state Rep. Bo Mitchell, a Nashville Democrat, said the legislation "clearly" violates federal law.
"I'm concerned these folks making education choices for our children in this state can't read the first paragraph of Plyler v. Doe that clearly states this bill is unconstitutional. Maybe they need a refresher course Brown v. Education too," Mitchell said.
Besides having questions about he legislation's constitutionality, Hardaway said Thursday the education savings account bill will "exacerbate" the situation in which he believes Shelby County schools have been re-segregated within the past decade, especially with creation of school systems in Bartlett, Collierville and other small cities.
"And whatever the intentions were, the consequences are that we have pushed the educational system in Shelby County back to the '50s and '60s. And I can speak to that because I attended both segregated and desegregated school systems, so I know the difference," Hardaway said.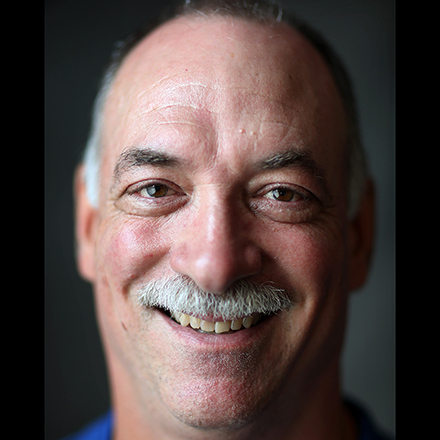 Sam Stockard
Sam Stockard is a Nashville-based reporter with more than 30 years of journalism experience as a writer, editor and columnist covering the state Legislature and Tennessee politics for The Daily Memphian.
---