Harris: Democrats moving beyond law license controversy to 'necessary dissonance'
Shelby County Democratic Party chairman Michael Harris says his goal is unity in the local party leadership a week after his contentious election as leader.
Harris was elected chairman of the party by a majority vote of the local party's Grass Roots Council at an April 6 Democratic convention. He ran unopposed.
But the decision amounted to a confidence vote on Harris after revelations his law license has been suspended since 2017 for ethical violations that include dishonesty, lack of diligence and communication, excessive fees, improper termination, failure to perform paid services and conduct prejudicial to the administration of justice. He is also repaying $22,975 to nine former clients.
"Absolutely I should be chair," Harris said on The Daily Memphian Politics Podcast. "The requirements for being chair do not lie in the mistakes a person has made," he said. "The skills and abilities and understanding of the organization are more important. The life experiences that shape us and give us perspective are more important. When we look at the world we live in, people make mistakes all the time."
Politics Podcast
Newly elected Shelby County Democratic Party chairman Michael Harris talks about party strategies and the controversy over his suspended law license.


Produced by Natalie Van Gundy

Listen on The OAM Network, Spotify, iTunes and Stitcher.
Harris needed 37 votes to succeed Corey Strong as party chairman. He got just that and no more. Another 35 Grass Roots Council members voted for no one.
"For the party, it may look like there is an issue to some," Harris said of the ability of Democrats to move beyond the controversy. "It may look like we're slowing down. But what is actually happening is we are transitioning from moving at zero miles an hour and getting in motion to now preparing to accelerate to the next level."
---
Bill Dries: Harris becomes new Democratic Party chairman in confidence vote
---
Strong, who decided not to seek another term as party chairman, presided over August county elections in 2018 that saw Democratic nominees win every countywide office on the ballot and improve the Democratic majority on the Shelby County Commission with an additional seat, making eight Democratic commissioners.
Strong recruited a set of Democratic contenders for all 13 county commission seats and every state House and state Senate seat representing Shelby County in 2018.
Turnout in the November general election, with midterm races on the ballot, was more than half of the voters on the rolls in Democratic-majority Shelby County. It was the first majority turnout of voters countywide or citywide in a nonpresidential election since 1994.
---
Bill Dries: Strong cautions Democrats against 'deficit mindset' at local party convention
---
"I think Corey did a great job in getting us from zero to momentum," Harris said. "But now we've got to accelerate. … The blue wave came to us because of the work, but also because of the political climate. Now the blue wave is going to require more work."
It also will require whoever is party chairman working to bridge a gap between those drawn to the party in a broader wave of new activism around issues and those focused on electing as many Democrats as possible.
"I would call it necessary dissonance. We have to balance the two," Harris said. "We know that education is important and that every child should have the opportunity to get the same quality education no matter how poor they are. … We know that women should have the right to not only choose their careers and how they live their lives but what they do with their bodies. Those are critical, core Democratic values."
---
Bill Dries: Shelby County GOP leader: No 'ideological litmus test' as party rebuilds
---
Strong called out Democratic state Rep. Joe Towns of Memphis for voting with the Republican majority in the House on a bill banning abortions when a fetal heartbeat is detected. And Strong backed a move by Planned Parenthood of Tennessee and North Mississippi to recruit a challenger to run against Deberry in the 2020 Democratic primaries.
Democratic legislators from Shelby County have also expressed dissatisfaction with state Rep. John DeBerry of Memphis for his recent vote in favor of Republican Gov. Bill Lee's school voucher, or "education savings account," bill.
In 2016 and again in 2018, DeBerry has faced primary challenges from a new group of Democrats.
"I think you can say that certainly the political environment has changed in some ways from what it used to be," Harris said. "And whenever that happens, you do have some gaps in understanding. … You have to reach out to our seasoned Democrats who understand what did work and how to engage with our base. But we also have to bring to the table these new ideas, these new approaches, the new culture and character of the party that we speak up and we speak out and we don't suppress what we believe is true."
In February, Shelby County Republicans elected attorney Chris Tutor as new party chair, succeeding Lee Mills and running unopposed.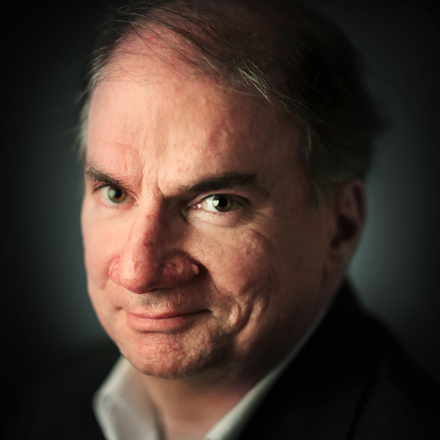 Bill Dries
Bill Dries covers city government and politics. He is a native Memphian and has been a reporter for more than 40 years.
---