House approves Medicaid block grant bill despite Memphis opposition
The House overwhelmingly approved legislation Thursday urging the governor to negotiate a Medicaid block grant with no strings attached, in spite of adamant arguments against it by Memphis Democrats.
In a 68-21 vote along party lines, the House passed HB1280, authorizing Gov. Bill Lee's administration to hold talks with the Centers for Medicaid and Medicare Services for a block grant of Medicaid money to fund the state's TennCare program. The vote came after a parliamentary move to cut off debate, causing an uproar in the House chamber.
The bill's sponsor, state Rep. Timothy Hill, a Blountville Republican, contended the measure would give Tennessee the ability to control the Medicaid funds and use them more effectively, possibly to provide services to more people. But he pointed out several times the legislation speaks only to the request for the governor to negotiate with CMS and the Trump administration.
The state receives about $7.7 billion annually from the federal government for TennCare, which operates under a waiver, and puts about $5 billion in itself.
Tennessee would be the first state to receive a federal block grant for Medicaid, but House Republican leaders say Sen. Marsha Blackburn told them Trump administration could agree to it.
State Rep. Larry Miller, a Memphis Democrat, urged Hill to add language to the bill asking the governor to see as much as $8 billion in an effort to serve more people. Democrats contend the state should expand Medicaid and enable TennCare to provide state insurance coverage for about 300,000 working Tennesseans who fall into a gap between TennCare and the Affordable Care Act.
Hill, however, said Miller's request is "well-intentioned but goes outside the scope of the legislation."
Asked by state Rep. G.A. Hardaway if the measure would insure all Tennesseans, Hill said he could not answer the question but pointed out if the federal government believes the request is reasonable, negotiations would follow. Hill explained the legislation is not designed to cut people from the TennCare rolls but to create a more efficient system and serve more people.
SAM STOCKARD: Medicaid block grant bill advances despite opposition from Shelby Democrats
However, Hardaway, a Memphis Democrat, said he is always worried when the state takes the "same" money and tries to run its own program.
"I see no specifics that will ensure more people will be covered," he said, making note of news reports showing about 128,000 children have been removed from TennCare over the past few years, many because of re-enrollment problems.
SAM STOCKARD: Speaker gavels Camper down for grabbing mic
"How are we sure when these block grants come in how we're going to insure all children?" Hardaway asked.
Hill explained the Legislature will have the final decision on whether to take the program the Lee administration negotiates. And other Republicans argued Tennessee has a better record of fiscal responsibility with low debt and low taxes than the federal government, which doesn't balance its budget and has a high national debt, now at $16.1 trillion.
State Rep. Jason Zachary, a Knoxville Republican, came to Hill's defense, contending the government's role is not to provide insurance coverage for every Tennessee resident. He pointed out TennCare rolls have dropped to 1.3 million from 1.5 million because of the economy and other factors.
In response, state Rep. Dwayne Thompson, a Cordova Democrat, said, "I'm not sure I'd be bragging about one-tenth of our citizens without health-care coverage." Thompson also asked whether the legislation would contain any provisions to keep rural hospitals from closing, with 13 scaling back or shutting down within the past few years.
Since rebuffing former Gov. Bill Haslam's Insure Tennessee proposal, Republicans have cited the financial problems the state experienced when TennCare costs ate into the budget, forcing previous Gov. Phil Bredesen to remove about 200,000 people from the rolls. Hill's brother, state Rep. Matthew Hill, R-Jonesborough, reminded the chamber of that situation again.
"To think we need to continue to rely on the federal government to tell Tennessee how to run their health care is absurd," Matthew Hill said, accusing opponents of the block grant bill of using scare tactics to try to defeat the measure.
A Democratic proposal to hold a special session on the matter fell on deaf ears after Hill told the chamber it could take 120 days just for the federal government to decide whether it wants to move forward with negotiations.
But state Rep. Antonio Parkinson stepped on the most toes when he asked Hill if he trusts Lee. When Hill responded that he did, Parkinson said, "If you trust Gov. Bill Lee, why not give him the blanket approval to negotiate block grants, Medicaid expansion or any other tool to cover Tennesseans?"
Lee has said repeatedly over the past eight months he opposes expanding Medicaid. Yet Parkinson persisted, asking if the block grant proposal is about insuring more Tennesseans or embarking on a different program.
"Based on the legislation, we don't trust the governor that well," he said. "We just trust him with block grants but not Medicaid expansion."
Parkinson argued the state has too many people without insurance in danger of dying because they don't have access to health care. Meanwhile, the Legislature is prepared to boost its rainy day fund to more than $1 billion in the next fiscal year.
"Financially, Tennessee is in great shape, and I applaud that. But we're also saying, financially we're in great shape so we're going to rub it in the face of people in poverty," he said.
Parkinson wasn't in the chamber when the House voted, but he said later he would have voted against the bill. Other Shelby County members voting in opposition were state Reps. Jesse Chism, Barbara Cooper, Larry Miller, Joe Towns, Dwayne Thompson, G.A. Hardaway and Minority Leader Karen Camper, all Democrats. Another Memphis Democrat, state Rep. John DeBerry, was present not voting. Republican state Reps. Kevin Vaughan of Collierville and Tom Leatherwood of Arlington voted for the measure.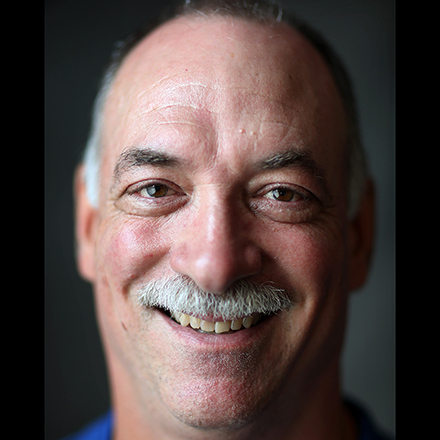 Sam Stockard
Sam Stockard is a Nashville-based reporter with more than 30 years of journalism experience as a writer, editor and columnist covering the state Legislature and Tennessee politics for The Daily Memphian.
---