Speaker gavels Camper down for grabbing mic
House Minority Leader Karen Camper is no stranger to speaking in the chamber, but she grabbed the wrong mic Thursday – House Speaker Glen Casada's microphone – and at the wrong time, leading to a bit of a dressing down about House decorum.
The incident also led to an apology.
It happened toward the end of debate during the morning House session on a bill requiring the governor to negotiate with the federal government for a Medicaid block grant.
Camper, a Memphis Democrat, was standing next to Casada at the speaker's podium asking for more time to discuss the bill when House Majority Leader William Lamberth called for "previous question," a move to cut off debate and vote on the bill.
---
Sam Stockard: House approves Medicaid block grant bill despite Memphis opposition
---
"Mr. Speaker, no-ooo!" Camper yelled, grabbing the mic and pulling it down. Casada pulled it back and slammed his gavel down. "You're out of order, Leader, sit down!" he said.
As Camper started to leave the area, she pointed toward Lamberth and said twice, "You're wrong for that."
When the Thursday morning session ended, Casada called leadership from the Republican and Democratic caucuses to the podium for a meeting.
Afterward, he would say only that he discussed proper behavior in the chamber.
"It was in relationship to rules, following the rules, decorum and how I expect leadership to behave," he said.
He said the discussion applied from Thursday morning until the end of the session in regard to "decorum, politeness and respect."
Camper admitted later, though, she grabbed Casada's mic.
"He's been good about letting us come to him. I really appreciate it. We're not going to agree on everything," Camper said. "But when Leader Lamberth called for previous question right in the middle of us doing this (negotiation), of course, I was like no-ooo."
Democrats have complained – to no avail – several times this year about the parliamentary move to end debate. Whether it would have made a difference is debatable. The vote on Lamberth's call for the question came out 68-22 and the vote on the bill turned out 68-21.
As retired military, Camper said she respects authority and acknowledged there is no room for such behavior. She also admitted she was out of order and apologized for her behavior.
"I need to send him a nice little note, because the world saw that. He was presiding and I yanked his mic," she said.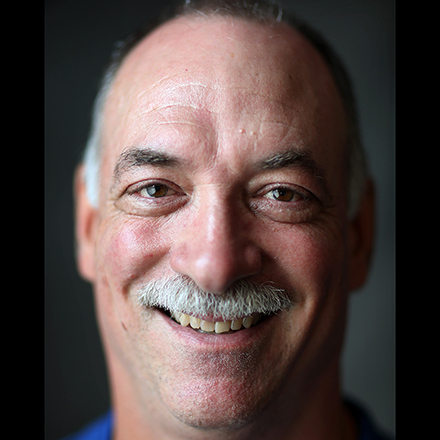 Sam Stockard
Sam Stockard is a Nashville-based reporter with more than 30 years of journalism experience as a writer, editor and columnist covering the state Legislature and Tennessee politics for The Daily Memphian.
---