Senate panel silences Kelsey's Green Alert bill
Warned about the potential for "stigmatizing" veterans, the Senate Judiciary Committee postponed state Sen. Brian Kelsey's Green Alert bill until 2020, saying the language needs work.
Designed to enable the Tennessee Bureau of Investigation to send out a warning about missing veterans considered mental unstable – similar to the state's Amber Alert for missing children – Senate Bill 1 ran into a clash between military advocates.
Veterans of Foreign Wars backed the measure, contending it is needed to save veterans from suicide, while the Tennessee Department of Military spoke against the bill's passage, arguing it could create a situation in which a soldier's spouse could make a false missing veteran report and create a "stigma" around the veteran.
Ultimately, Kelsey, a Germantown Republican who also represents East Memphis, agreed to send the measure to the first calendar of the Senate Judiciary Committee next year. The House version of the bill had been taken off notice for the year already.
"It's unfortunate that our Departments of Veterans Affairs and the Military are more concerned about the potential stigma to veterans than about savings veterans' lives," Kelsey said in a statement afterward. "The Green Alert has already saved eight lives in Wisconsin, and I am sure we can work out a compromise to save lives in Tennessee next year."
During the meeting, Kelsey had some choice words for the military groups and said they should be asked to go on the record about the bill, because Gov. Bill Lee does not oppose it. He pointed out all sides are trying to do everything possible to help veterans.
"But quite frankly, the hypotheticals they put forward are absurd. And we have a state to look to, the state of Wisconsin, and none of the hypotheticals they've put forward have taken place," Kelsey said.
Brian Walker with the VFW testified Wisconsin has a similar law for sending out alerts about missing veterans, allowing eight people to be saved and only one lost to suicide. Regardless of whether the term post-traumatic stress syndrome is used or "battle fatigue" or "shell shock," veterans are suffering when they make the transition to civilian life, he said.
"Is a combat veteran's life not valued once he returns from battle?" Walker asked the committee.
However, Lt. Col. Jim Ridings of the Department of Military said the state is concerned about "negative" consequences of the bill, a situation in which a veteran's family could endanger a service member by making a false claim.
"You may send him over the edge because they've now been in trouble with this Green Alert," Ridings said.
The department noted Kelsey had worked out problems in the bill with the Tennessee Department of Transportation and the Tennessee Bureau of Investigation, which would handle the alerts after calls are made to local law enforcement. Yet, the department's legal counsel said Kelsey had not responded to its requests for changes in the language.
Other military officials said the bill could create a "protected class."
Kelsey pointed out he had been working on the bill since early November 2018, making it the first one filed after he won re-election. Yet senators on the committee also raised questions about the bill, saying it needed changes to keep them from voting against a measure designed to help veterans.
"Not every military member has PTSD, and I think it is a damn shame to cast that pall to make it look like we all do. I'm offended by that. This is a great bill. It has the potential to do great things. It is premature in its state right now to do anything before next year," said state Sen. Jon Lundberg, a veteran and East Tennessee Republican.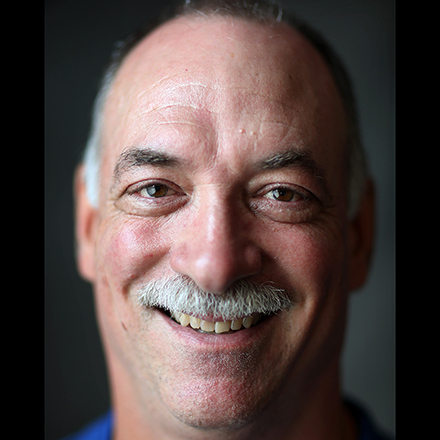 Sam Stockard
Sam Stockard is a Nashville-based reporter with more than 30 years of journalism experience as a writer, editor and columnist covering the state Legislature and Tennessee politics for The Daily Memphian.
---