'Trigger' bill outlawing abortion revives in Tennessee Legislature
With the state Legislature on the brink of approving no meaningful abortion legislation this year, House leaders are bringing back a bill to outlaw abortion in Tennessee if the landmark case of Roe v. Wade is reversed.
Called the "trigger bill" because it could return Tennessee to pre-1973 abortion prohibitions, except for emergencies to save the life of a pregnant woman or prevent serious risk of harm, HB1029 is set to be heard by the House Health Committee Tuesday after failing in late March in a Health subcommittee.
State Rep. Ron Gant, a Fayette County Republican and assistant leader in the House Republican Caucus, obtained enough votes last week to bring the measure to the full committee, a parliamentary move enabling the bill to skip reconsideration in the subcommittee.
Passage in the full Health Committee would help the House match the Senate, where the "trigger bill" moved through the Senate Judiciary Committee last week on a 7-2 vote with Democratic state Sens. Sara Kyle and Katrina Robinson of Memphis voting against it. The same day, the Senate Judiciary Committee voted 5-3 to send legislation called the "fetal heartbeat bill" to "summer study," meaning it is dead this year but could be reconsidered in 2020. Kyle voted in favor of pushing it off until next year, while Robinson voted against it.
Robinson said she declined to vote for that move because Chairman Mike Bell explained to the bill's sponsor, Sen. Mark Pody, R-Lebanon, the bill was not dead and that the Senate was simply making sure it had its legal strategy together.
"I don't understand and I don't feel like the state should be using resources on passing unconstitutional legislation and something that does not move everybody forward," Robinson said. "Anything outside of what is settled law is unconstitutional at this point. If we're banning abortion at six weeks, we're putting ourselves in even deeper legal than we are right now. We're still spending money on the 48-hour (wait) bill."
---
The "fetal heartbeat bill" is expected to prohibit abortions at around the six-week point when a heartbeat can be detected in a fetus, sometimes before a woman realizes she is pregnant.
---
Gant said later in the week House Republican leadership is "supportive of the 'heartbeat bill' and the 'trigger bill,' and this year's goal is to pass both of those bills. Unfortunately, we failed in the Senate and we're hoping to bring that back next year."
Both bills, though, have put the House and Senate Republican leaders at odds legislatively.
While House leaders such as Speaker Glen Casada and Majority Leader William Lamberth strongly support the "fetal heartbeat bill" regardless of whether it could withstand constitutional muster, Lt. Gov. Randy McNally does not want to pass legislation that could be constitutionally questionable and put the state in a "losing" court battle. Similar legislation has been struck down by the courts.
Immediately after the "fetal heartbeat" bill was put off until next year, McNally sent out a statement saying he supports the "deliberative approach" of Judiciary Committee.
"As someone who believes life begins at conception, I support the bill philosophically. But constitutionally, as Tennessee Right to Life points out, the bill is flawed in its current form. Amendment One put the abortion industry on the ropes in Tennessee. We have done all we can to defund Planned Parenthood. We have put in place reasonable restrictions to help prevent abortion," McNally said.
"Passing a constitutionally suspect bill now would give the courts an opportunity to erase the progress we have made. And a losing court fight would likely result in awarding taxpayer money to Planned Parenthood. Protection of the unborn is too important to risk taking a step backward. I appreciate the sponsor bringing this legislation. It deserves the best possible chance for success. But that chance can only be achieved by careful study."
Passage of Amendment 1 in 2014, giving the Legislature the right to restrict abortion, overturned the 2000 decision in Planned Parenthood v. Sundquist, which said privacy rights were fundamental, including the right to an abortion under the Tennessee Constitution and subject to strict scrutiny.
Subsequent legislation regulating abortion providers was challenged in Adams & Boyles v. Slatery in 2015 and remains ongoing.
Since then, laws similar to the fetal heartbeat bill have been struck down in at least three states. Tennessee Attorney General Herbert Slatery last year called the measure constitutionally "suspect" too, but House Republicans say it is different from the bills approved in other states.
---
Sam Stockard: Democrats appear to be putting DeBerry on hot seat
---
Lamberth said he is disappointed the Senate pushed off the "fetal heartbeat bill" but pointed out in a bicameral legislature, the House and Senate can differ in how they reach their goals. He noted the state has been sued each time it has tried to pass laws curtailing abortion, and he wants to renew the "fetal heartbeat bill," even if it means risking millions in legal fees and costs.
"If the ACLU and Planned Parenthood want to sue us, bring it on," Lamberth said. "It's money well spent to try to protect children's lives, and I like our chances in court. I think the court's wising up to their arguments because they don't make sense anymore. I think science has progressed to the point where we know that life begins well before folks previously thought that it did. And so, I'm ready for that fight."
Memphis Democratic House members, except for state Rep. John DeBerry, voted against the "fetal heartbeat bill" as it passed overwhelmingly, largely along party lines.
House Minority Leader Karen Camper has contended such a law would punish doctors for "basic health care" decisions, forcing them to be held "criminally liable" for any medical treatment that affects a fetus.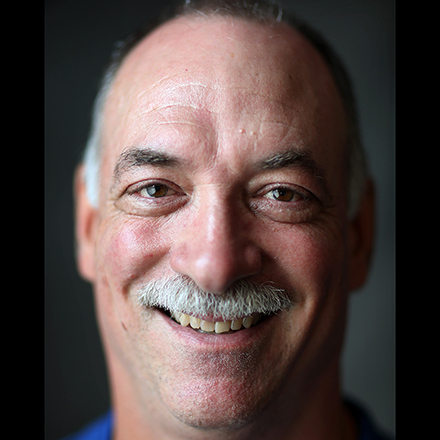 Sam Stockard
Sam Stockard is a Nashville-based reporter with more than 30 years of journalism experience as a writer, editor and columnist covering the state Legislature and Tennessee politics for The Daily Memphian.
---