'We had to send a message'
1969 Black Student Association members recount experiences at University of Memphis
On her way into the University of Memphis administration building Friday, Carolyn Goodwin-Willett thought, "It doesn't seem like 50 years to me."
Then she saw dozens of black fraternity and sorority members gathered on the mall by the building and remembered being part of a small group of African-American students on the campus in the 1960s.
In April 1969, Goodwin-Willett was among 109 students arrested during a sit-in protest at the administration building to demand more black faculty members and black studies programs.
"I realize now when I think back that we had a very big impact on this campus because I look at the doors that we opened when we came here," she said.
Goodwin-Willett was one of the 17 students arrested that day who returned to the administration building 50 years later to mark the anniversary with the unveiling of a plaque noting the protest.
She spoke at a forum moderated by Shirletta Kinchen, author of "Black Power in the Bluff City," which includes a chapter on the Black Student Association protests.
"It was terrible, to put it mildly," said David Acey, the first president of the BSA who would later become a faculty member. "Less than 100 black students here. We had no participation in any social activities, anything on campus, no football players, no teachers, nobody working in the library. Not anywhere."
James De'Ke Pope, the second BSA president, remembered Kappa Alpha fraternity members wearing Confederate uniforms and galloping across campus on horseback in the uniforms.
---
Shirletta J. Kinchen: Memphis campus looks back 50 years at the Black Student Association sit-ins
---
"We had to send a message to the administration that if another one of our students gets run down with a horse then we would have to address that," he said. "I'm not going to tell you what I said – but we would have to address it."
Goodwin-Willett remembered being the only African-American student in her English class and the teacher telling the class he had never taught a black student and would never pass a black student, and using the N-word in making the declaration.
"I realize now as I look back they were as scared of us as we were scared of them," she said. "They didn't know what to expect from us and we didn't know what to expect from them."
Acey said he and the other leaders were determined to stay, 10 years after the Memphis State Eight had successfully integrated the campus, and grow the numbers of black students and their participation in campus life on their own terms.
"They didn't want us to call it the Black Student Association. We told them, 'We are in charge of ourselves,'" he remembered. "We were very disciplined in our actions. Unlike some of the people today just running and talking. We had a short-range plan and a long-range plan."
There were textbook swaps and guides on which teachers to avoid.
Pope remembered strategy sessions he called "Martin and Malcolm" meetings to argue over whether the tactics would be the same kind of nonviolent resistance as the sit-in that was planned to fill the county jail, using tactics associated with Dr. Martin Luther King Jr., or more militant approaches associated with Nation of Islam leader Malcolm X – both dead by the time of the 1969 protest.
"Students were vilified but they were determined to make this place a better place because we saw it as our university," Pope said.
"I knew it was fundamentally wrong for me to pay a full-time tuition and get a part-time education," Acey said. "Everything was wrong."
For all of the planning, Goodwin-Willett was still surprised when what she thought would be a quick fingerprinting and mug shot turned into an overnight stay in jail.
The team of attorneys, including Benjamin Hooks and other civil rights icons, arranged for boxes of fried chicken from the Mahalia Jackson restaurant chain to be sent to jail for the protesters. Hooks was among those involved in the business.
"My mother had written a note on a box of chicken that said, "I told you not to go to jail. And you don't even have your sweater on,'" she remembered, not knowing how that box got to her in jail.
"They were not nice to us. They called us prostitutes and things. They put some of us in the hole for a couple of hours," she said.
---
"Students were vilified but they were determined to make this place a better place because we saw it as our university."
James De'Ke Pope, second president of the Black Student Association at the University of Memphis
---
Acey didn't go to jail in the protest.
"The generals don't go to jail," he said, assuring Goodwin-Willett 50 years later that it was all part of a well-thought-out plan.
"Some of the baddest lawyers in Memphis were waiting on us," he said. "It wasn't no haphazard affair."
The trespassing charge is still on the records of those arrested as teenagers 50 years ago.
"I applied for a gun permit. They said I was trespassing on state property. I wrote a long letter and got my gun permit. But we still have a record Downtown," Goodwin-Willett said. "Since we've met and started working together again, we've agreed we are going to work together and start working on getting our record expunged and just finding out what happened."
The sit-in anniversary is a reminder in Memphis' bicentennial year that for all the attention the events of 1968 get, the civil rights movement in the city after King's assassination was a very different and complex terrain.
Still to come were protests against the Vietnam War as President Richard Nixon announced in the spring of 1970 the war had expanded into Cambodia and Laos. Among the protests was one at Kent State University in Ohio, where National Guardsmen opened fire on unarmed students, killing four.
The Memphis State reaction was a tense confrontation among students around a flagpole where some students wanted to lower the flag and some wanted it to remain where it was.
A little more than two years after the sit-in at the administration building, Elton Hayes, an African-American teenager from Orange Mound, was beaten to death by a group of Memphis Police officers and Shelby County sheriff's deputies, sparking the last major civil disorders of the era.
Five years later, Harold Ford Sr. was elected as the city's congressman.
At about the same time in the 1970s, court-ordered busing in the Memphis City Schools system turned yet another corner in the city's racial history with new memories of black and white students in the same classroom for the first time.
At the end of the ceremonies and memories Friday, there was a roll call of black faculty members, deans and athletes who followed the protest. After each name, the crowd of about 100, including current leaders of the Black Student Association and the Student Government Association, chanted "Power."
Harry Cash, the university's assistant director of multicultural affairs, then pointed to the painted portraits of the university's 10 past presidents on the back wall of the entrance hall to the administration building – all white.
"Even with these successes," he said, "we can look at these presidential portraits and see there is more work to be done."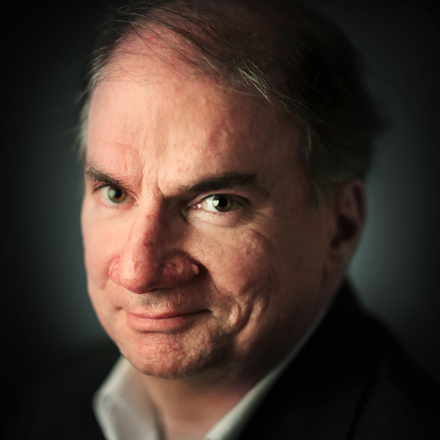 Bill Dries
Bill Dries covers city government and politics. He is a native Memphian and has been a reporter for more than 40 years.
---