Attorney general refuses to answer Hardaway's voucher question
Slatery's office cites 'threat of litigation' over education savings accounts
Worried about the "threat of litigation," Tennessee Attorney General Herbert Slatery's office is declining to issue a legal opinion to state Rep. G.A. Hardaway about the constitutionality of Gov. Bill Lee's education savings account bill.
"In the course of our review, it has come to our attention that, if the Tennessee Education Savings Account Act becomes law, it would almost certainly be the subject of litigation specifically challenging the constitutionality of (part) of the act," a response from Solicitor General Andree Sophia Blumstein states. "Thus, the question you have posed directly implicates legal issues that are highly likely to become the subject of litigation in which this Office would be called upon to represent the State."
Hardaway, a Memphis Democrat, was frustrated Tuesday with the attorney general's refusal to provide him with a legal opinion on whether the legislation could violate federal law by prohibiting the children of illegal immigrants from participating. The letter to Hardaway is dated April 12.
Hardaway sent Slatery's office a request April 8 seeking answers about a section of House Bill 939 dealing with a section requiring parents of students 17 and younger or students age 18 to provide documentation showing their identification in order to receive some $7,300 in state funds to enroll in private schools.
Documents, including a driver's license, birth certificate or visa/green card, must be given to the Tennessee Department of Education when the parent or eligible student applies to participate.
Hardaway wants to know if the section is constitutional, and several other lawmakers have expressed reservations about the bill, even though it contains a severability clause enabling it to remain in effect if one part is struck down in court.
---
Sam Stockard: Hardaway seeks AG opinion on legality of voucher bill
---
Opponents of the legislation say the bill violates Plyler v. John Doe, a 1981 Supreme Court decision prohibiting public school systems from checking the immigration status of children and requiring them to provide an education for all students, regardless of immigration status. That case stemmed from a Texas restriction against public education for children of immigrant workers.
State Sen. Dolores Gresham, sponsor of the Senate version of the bill, has said she doesn't believe the Senate should "cross a line" that could violate federal law but then soft-pedaled that stance last week when the Senate Education Committee considered the bill, saying identification of parents would be "pretty routine."
Her initial comments conflicted with those of Lee, who told reporters recently, "I think if they're legal residents of the state of Tennessee and they're legal citizens of Tennessee, then they would qualify for this program."
The solicitor general's letter to Hardaway goes on to state, "We very much regret that, because of the imminent threat of litigation and the potential involvement of this Office in that litigation, we are unable to provide the requested opinion.
"To avoid intruding inappropriately into the administrative or judicial process, this Office has a longstanding policy of not opining on questions concerning matters or issues pending before administration or judicial bodies or matters involving potential or threatened litigation. In particular, this Office cannot issue opinions related to litigation in which it is involved or in which it may be called upon to participate."
Lee's proposal calls for spending $25 million in each of the next three years to prepare for launching the program with $75 million in 2021-22 for a maximum of 5,000 students, replacing funds local systems will lose when students leave public districts. The number of students, if it reaches a cap amount, could increase by 2,500 annually up to 30,000 in the Senate, twice the limit in the House version of the legislation.
The legislation was scheduled to be heard in Tuesday's Senate Finance, Ways and Means Committee meeting but was postponed because of time constraints. The House version is set to be heard Wednesday by the Finance, Ways and Means Committee.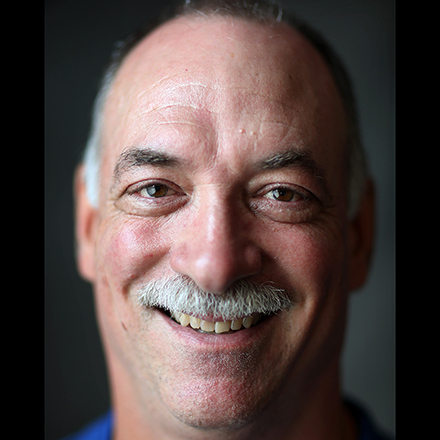 Sam Stockard
Sam Stockard is a Nashville-based reporter with more than 30 years of journalism experience as a writer, editor and columnist covering the state Legislature and Tennessee politics for The Daily Memphian.
---