Lawmakers balk at attorney general's refusal to opine on voucher bill
Shelby County lawmakers are criticizing the Tennessee Attorney General's refusal to issue a legal opinion on a provision affecting immigrant students in Gov. Bill Lee's education savings bill, with at least one calling it a weak "excuse."
In response to a request from state Rep. G.A. Hardaway, Attorney General Herbert Slatery's office notified him recently it could not provide an answer because of the "threat of litigation" and the likelihood it would be defending the state in court if the legislation becomes law.
Hardaway, a Memphis Democrat, said Friday he will meet with the Attorney General's Office Monday to discuss the letter from Solicitor General Andree Sophia Blumstein, which said the office has a "longstanding" policy against issuing opinions in such instances. He declined further comment until after the meeting.
No groups have said publicly they plan to sue, although it is expected to be challenged. The legislation contains a severability clause enabling the crux of the bill to remain intact if one part is struck down in court.
Meanwhile, legislators say the reaction from Slatery's office shows exactly what he thinks about the bill and a provision requiring parents to show forms of identification in order for their children to participate in the education savings account program and receive $7,300 to enroll in private schools. Federal law stemming from a 1981 Supreme Court decision prohibits public school systems from checking the immigration status of children.
State Rep. Joe Towns scoffed at the AG's refusal to give an opinion.
"That's the wimpiest and the poorest excuse I've ever heard from an attorney general," said Towns, a Memphis Democrat. "You're gonna have an attorney general refuse to give a member an answer to a legitimate question? That makes no sense. I can answer that question. You have federal regs that will require us to put those people in school."
Senate and House versions of the HB939 contain the identification provision, which requires parents to show documents, either a driver's license, birth certificate or visa/green card, to the Tennessee Department of Education when the parent or eligible student applies to participate. The House is set to consider the bill Monday evening.
Samantha Fisher, spokeswoman for the Attorney General's Office, said it is "a longstanding and common policy to decline opinion requests on matters where there is threatened or pending litigation."
However, state Sen. Raumesh Akbari said she doesn't agree with that interpretation.
"I remember when we were considering making the Bible the state book, and part of the rationale raised against that was that it was unconstitutional, and I think that was based on words we received from the attorney general," said Akbari, a Memphis Democrat who chairs Senate Democratic Caucus.
Slatery also opined two years ago that a "fetal heartbeat" bill – approved by the House this year – was "constitutionally suspect." The ACLU has threatened to sue the state over that matter, and groups have filed suit against Tennessee over nearly every abortion-related bill passed since Amendment 1 was adopted.
Akbari acknowledged when she has sought legal opinions, the Attorney General's Office will ask if the request is being made on behalf of a group considering engaging in litigation. But she noted the AG has not said resulting litigation "would preclude them from issuing an opinion. I have not heard that before at all."
State Sen. Katrina Robinson, a Memphis Democrat, said she is not familiar with Hardaway's request.
But, she said, "I can say if the attorney general won't offer an opinion, it's pretty obvious there's a problem."
Akbari and Robinson are opposed to the ESA legislation, as is Senate Minority Leader Jeff Yarbro of Nashville.
"The effect is we have asked for a legal opinion, and the chief law enforcement officer of the state cannot provide any assurance the legislation we're considering is constitutional," Yarbro said.
Lt. Gov. Randy McNally said, in "reading between the lines," the attorney general probably didn't render an opinion because he believes the ID provision is unconstitutional.
"I think if he has strong feelings that the state would be sued and also that his answer would not support the constitutionality of the legislation, I think that would probably be an acceptable answer," said McNally, an Oak Ridge Republican.
McNally expects the education savings account bill to pass in the Senate but likely go to a conference committee to work out differences with a House version.
House Speaker Glen Casada declined to say whether he believes the attorney is "abdicating responsibility."
"The attorney general can speak well for himself. I and the legislative branch cannot speak, nor do I want to speak for the judiciary branch and the AG," said Casada, a Franklin Republican.
More changes coming?
The governor's education savings account bill has gone through major alterations in the Senate and House since being introduced, and it could be amended in the Senate next week to limit ESAs to students in Shelby County Schools and Metro Nashville Public Schools.
Lt. Gov. McNally hinted at the potential change during a press conference with reporters this week when he said the Senate version puts the education savings accounts in Shelby and Davidson counties. At that point, the bill had not been amended to change a provision allowing ESAs only for students in districts with more than three schools in the bottom 10 percent, which includes Shelby, Davidson, Hamilton, Knox and Madison counties.
Akbari said she "heard rumblings" of such an amendment and had not seen it in writing.
"But I certainly think that would be the wrong path to go down, to take the largest school districts in the entire state and pilot program. I think it's a clear move to get votes to pass the legislation, period," Akbari said.
The House's most recent change limited ESAs to students in Shelby County Schools, Metro Nashville Public Schools, Hamilton and Knox counties and would allow a stair-step percentage of reimbursements to school systems in those urban counties to go to rural counties with schools on the state's Priority list.
State Rep. Yusuf Hakeem, a Chattanooga Democrat, said he considers the most recent amendment in the House a move to garner the support of more rural legislators. Thus, he is drafting legislation to remove Hamilton County from the ESA legislation and seeking the support of his county's delegation.
"What we're saying is we have a number of programs we're utilizing now, and to layer this process onto what we already have, we feel will create more of a problem than a solution," Hakeem said.
Yarbro predicts passage of education savings accounts in two to four counties will be the start of spreading the vouchers across the state, just as the Legislature passed bills this week setting up a state charter school commission some 20 years after allowing charter schools to open on a limited basis.
"The challenge the governor's running into here is you can't find more than three or four legislators in the entire building who want vouchers in their community," Yarbro said. "So, the only pathway is narrowing the affected group enough that all the people who are voting for it are unaffected by it. It's cynical at best, but I think the reality is everybody knows where this is going."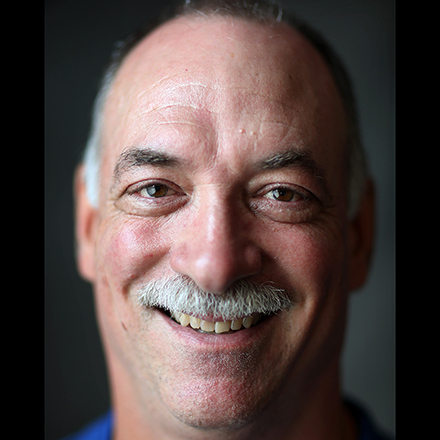 Sam Stockard
Sam Stockard is a Nashville-based reporter with more than 30 years of journalism experience as a writer, editor and columnist covering the state Legislature and Tennessee politics for The Daily Memphian.
---