Memphis Democrats condemn voter registration restrictions stemming from Shelby incident
With a vote set for Monday, Shelby County Democratic lawmakers are castigating a bill from the Secretary of State's Office penalizing paid voter registration drives for failing to undergo training and for turning in incomplete forms.
"I just think the legislation in general is absurd," said state Sen. Raumesh Akbari, a Memphis Democrat who chairs the Senate Democratic Caucus. "Tennessee has the lowest rate of those participating in the (voting) process. This was not an issue until we had a large number of minority groups registering to vote."
The legislation, which passed in the House Monday, April 15, on a 71-26 party-line vote, is to be considered by the full Senate Monday evening.
Many other states have penalties dealing with voter registration, though Tennessee could become the first to levy civil penalties for turning in incomplete applications as a result of SB971/HB1079.
Sponsored by state Sen. Ed Jackson, a Jackson Republican, and state Rep. Tim Rudd, a Murfreesboro Republican, the bill stems largely from a situation in Shelby County where the Tennessee Black Voter Project filed some 35,000 voter registration forms with the Shelby County Election Office just before the deadline in August 2018.
A public records lawsuit was filed and a court sided with the Black Voter Project and NAACP allowing representatives to view the processing of those forms. They said they found irregularities as they observed.
Chancellor JoeDae Jenkins ordered the election commission to keep in place methods for citizens to remedy deficiencies in their voter registration forms through early voting and election day instead of voting a provisional ballot. But before the November election day, the state Court of Appeals stayed Jenkins' decision and order.
Ultimately, more than half of the forms were deemed incomplete, and according to Tennessee Coordinator of Elections Mark Goins, the process almost kept Shelby County from being able to start early voting on time for the Nov. 6, 2018 election.
Between Shelby County and Davidson County, the cost was $200,000 to deal with problematic applications, including bringing in extra workers to process forms, send mail and, in Shelby County, pay litigation costs, according to Goins.
"The taxpayers are currently being responsible for someone else going out there and doing sloppy work. This is just a way to get some restitution," Goins said in an interview with reporters.
Goins and Secretary of State Tre Hargett contend the best way to avert similar situations is to put criminal and civil penalties into law, rather than simply improving training or telling organizations to throw away incomplete forms.
The legislation would require a person or organization planning to conduct a drive paying workers and collecting more than 100 registration forms to register those people with the Coordinator of Elections and undergo training. Workers would have to file a sworn statement to follow all voter registration laws. The legislation would not affect groups that use unpaid volunteers.
Failure to knowingly and intentionally follow the guidelines would be a Class A misdemeanor. In addition, all forms collected must be turned in within 10 days after the drive. No data could be collected from the forms without the applicant's permission, and payments could not be made based on the number of forms collected, nor could quotas be set.
Civil penalties of $150 to $2,000 could be levied by the State Election Commission for turning in 100 to 500 incomplete forms and a maximum of $10,000 for turning more than 500 incomplete applications.
Forms without a person's name, residential address, birth date, declaration of eligibility or signature would be considered incomplete. The state could consider all forms turned in by a person or organization in one calendar year when determining whether to assess penalties.
---
Bill Dries: Shelby County elections administrator backs voter registration rule changes
---
Asked if the legislation is designed to "repress the black and brown vote" as alleged by the Equity Alliance and Tennessee Black Voter Project, Hargett did not answer the question specifically.
Instead, he said, "I think training's going to be a key component of this bill. It's got to be accessible. We want to make sure we get good forms in that really help the voter."
Hargett noted the goal is to register people to vote and put them on the rolls "in a timely fashion so they can participate in the elections."
He and Goins contend people can go to the state's website at tnvote.com and register, and both said they're planning a massive voter registration effort targeting all populations.
Hargett said he understands many people don't have access to an electronic device, but he argued voter registration drives could pull up an app on the Secretary of State's site and help people register immediately instead of making them fill out a form and running the risk of it being incomplete when it's mailed.
Goins and Hargett both contend they wouldn't have turned in forms containing only a person's first name or initial. Drives conducted last year also contained large numbers of ineligible felons and other fraudulent forms containing Social Security numbers of deceased people, though laws are in place dealing with fraud.
"There's nothing being placed on the individuals," Goins said. "This is just saying if you're going to do voter registration drives, we are going to have reasonable restriction, and those reasonable restrictions are protecting the voter."
State Sen. Katrina Robinson said Hargett's failure to answer whether the legislation targets minority voters "is pretty indicative of the intent of the bill."
"We have a number of organizations that are responsible for helping us get out voter registrations, and I think to penalize those organizations for contributing to civic engagement is absurd," Robinson said.
The first-term Democrat from Memphis said she knows of no organizations trying to cause problems.
Groups such as the Tennessee Black Voter Project and League of Women Voters have said they felt required to turn in all forms they collect even if they're incomplete. Otherwise, they said they would become a form of election office but without being sanctioned.
League of Women Voters President Marian Ott said in a statement the legislation "would have a very negative and chilling impact on efforts to register citizens of color, youth and those living in poverty."
The proposed civil penalties "unduly target" large registration efforts because the threshold is based on an absolute number instead of a percentage of incomplete forms.
The bill also seeks to regulate all communication promoting voter registration and engagement by requiring a disclaimer it is not being done in conjunction with the Secretary of State's Office. And, the measure also bans out-of-state poll watchers who try to ensure elections are carried out properly, she said.
Akbari further pointed out the Shelby County Election Commission has a "checkered history" of processing applications on time and should invest more money to improve convenience and accuracy.
She balked at an April 16 tweet by House Speaker Glen Casada who said the 2018 election cycle saw "an attempt from outside groups to flood the ballot box with fraudulent votes to try & prevent @VoteMarsha (Blackburn) from becoming our next U.S. Senator. Proud of the House for passing a new bill to prevent this."
Akbari called that accusation "absolutely ludicrous" and recalled the words of recently retired state Rep. Johnnie Turner, who often spoke about being required to count the bubbles from a bar of soap in order to be able to vote.
"And we're trying to go back to a process that's like that. Come on," Akbari said. "The Secretary of State is supposed to protect the integrity of elections. I think this goes far outside the scope of that. And I think it's one of my biggest disappointments in this General Assembly this year."
Democratic leaders say the best step for the Secretary of State's Office would be to support automatic voter registration at age 18.
Said state Sen. Jeff Yarbro, a Nashville Democrat: "It's hard for me to wrap my head around the fact the director of elections in the state of Tennessee referred to voter registration drives as a weed that needs to be snatched up before it takes root. That's how he characterized voter registration efforts, the most significant and successful registration effort that there's been in Tennessee in a generation. That's appalling."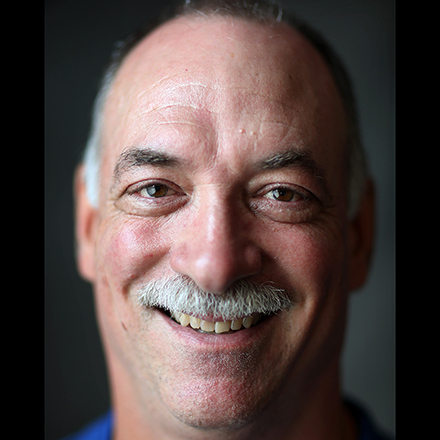 Sam Stockard
Sam Stockard is a Nashville-based reporter with more than 30 years of journalism experience as a writer, editor and columnist covering the state Legislature and Tennessee politics for The Daily Memphian.
---