Tennessee sued over voter registration law
NASHVILLE – Six groups, including a Memphis-based law firm, filed suit this week challenging Tennessee's new third-party voter registration law, contending it violates "fundamental" constitutional rights with the threat of civil and criminal penalties.
Burch, Porter & Johnson PLLC of Memphis, the Lawyers' Committee for Civil Rights Under Law, the NAACP, pro bono firm Hogan Lovells US LLP, Bromberg Law LLC and community practitioner Daniel Ayoade Yoon filed suit May 2, the day Gov. Bill Lee signed the measure into law, arguing it places "burdensome requirements" on organizations trying to register people to vote.
The lawsuit contends the law will have a "chilling effect" on First Amendment rights and violate the due process clause of the Fourteenth Amendment by putting unconstitutional obstacles on voter registration drives, subjecting people to "harsh" civil penalties based on "vague and overbroad terms and standards."
"Tennessee's one of the worst as far as voter participation, and we should be trying to make it so more people, not less, participate in the process, and the intended effect of this statute is to make fewer people participate in the process, and we don't think that's the right direction to go," said Taylor Cates, an attorney with Burch, Porter & Johnson. The firm filed the lawsuit in connection with the Lawyers' Committee for Civil Rights Under Law.
The lawsuit was filed on behalf of the Tennessee Conference of the NAACP, Democracy Nashville-Democratic Communities, the Equity Alliance and The Andrew Goodman Foundation, which participate in voter registrations.
It names Secretary of State Tre Hargett and Coordinator of Elections Mark Goins, who brought the legislation. They previously said the law targets only groups that pay people as part of large-scale voter registration drives and stems mainly from a 2018 incident in which thousands of applications were filed with the Shelby County Election Office shortly before the registration deadline for the November election. Many of those forms were found to be incomplete.
The lawsuit also names Attorney General Herbert Slatery and the Tennessee Election Commission. The Secretary of State's Office declined comment on the pending litigation.
Lee said Thursday night the state needs to encourage people to take part in the democratic process, but he noted the bill was presented "because of actual circumstances that were meant to confuse the integrity or to create a lack of integrity in the voter process. … I think we want to provide for fair, for genuine, for elections with integrity, and that's why I signed the bill."
Many other states have penalties dealing with voter registration, though Tennessee could become the first to levy civil penalties for turning in incomplete applications as a result of the law. The law allows the state to levy civil penalties for turning in large numbers of incomplete voter applications and to file criminal charges against individuals and groups for knowingly and intentionally failing to register with the Coordinator of Elections. It also would allow criminal charges for failing to undergo training and file a sworn statement to follow all voter registration laws.
"Tennessee's law is one of the most restrictive voter suppression measures that we have seen this year. This is nothing more than a thinly veiled attempt to discourage and deter people from helping others to register to vote," said Kristen Clarke, president and executive director of the Lawyer's Committee for Civil Rights Under Law. "There is no basis for the law's draconian provisions that will chill basic First Amendment rights."
Memphis Pastor Earle Fisher, an organizer of #UPTheVote901 as part of the Black Voter Project in Memphis and Shelby County, condemned the legislation before its passage as an effort targeting organizations working "tooth and nail" to give "underprivileged, under-resourced and marginal people" more access to the vote.
Fisher is not among the groups joining the challenge but said he had talked with them.
"I'm grateful people have gone to legal measures to defend constitutional and civil rights because I think the whole bill is ridiculous," Fisher said, adding he believes it will have "devastating consequences" on efforts to register voters.
State Sen. Raumesh Akbari, chairman of the Senate Democratic Caucus, said Thursday night passage of the voter registration penalties is one of her "greatest disappointments" in the General Assembly this session.
Tennessee ranks 45th nationally with a 78.5 percent voter registration rate and 49th in voter turnout, according to Pew Charitable Trusts. Yet the new law introduces new restrictions on third-party voter registration groups.
"While voter participation in Tennessee continues to rank among the lowest in the nation, the state of Tennessee has (on May 2) taken unprecedented steps to make it more difficult – and risky – for individuals and groups to assist Tennesseans in registering to vote. Aside from having its priorities badly misplaced, the state's actions conflict with some of our nation's most fundamental ideals and, we believe, violate the U.S. Constitution," said Bradford Berry, general counsel of the NAACP.
Civil penalties of $150 to $2,000 could be levied by the State Election Commission for turning in 100 to 500 incomplete forms and a maximum of $10,000 for turning more than 500 incomplete applications.
Forms without a person's name, residential address, birth date, declaration of eligibility or signature would be considered incomplete. The state could count all forms turned in by a person or organization in one calendar year when determining whether to assess penalties.
Criminal charges also could be filed against people for failing to turn in forms within 10 days of a collection. In addition, the law regulates all communication promoting voter registration and engagement by requiring a disclaimer it is not being done in conjunction with the Secretary of State's Office. And it bans out-of-state poll watchers who try to ensure elections are carried out properly.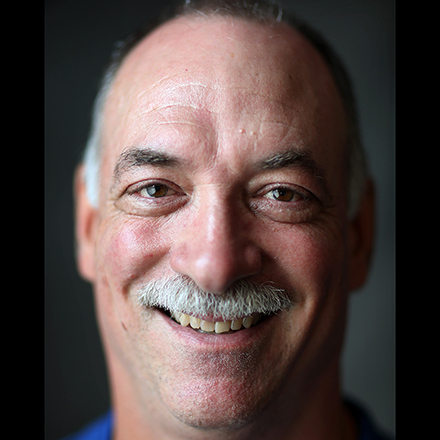 Sam Stockard
Sam Stockard is a Nashville-based reporter with more than 30 years of journalism experience as a writer, editor and columnist covering the state Legislature and Tennessee politics for The Daily Memphian.
---