House speaker's chief of staff resigns amid calls from Memphis legislators for investigation
NASHVILLE – The House Speaker's chief of staff resigned Monday amid calls for a Tennessee Bureau of Investigation probe into allegations of racially derogatory language, drug use and falsifying evidence.
House Speaker Glen Casada confirmed that Cade Cothren, a former House Republican Caucus press secretary who served as his chief administrator this year, submitted his resignation.
Casada said he accepted Cothren's decision Monday to step down from the post. The move came the same day WTVF, a Nashville television station, reported Cothren admitted snorting cocaine in his legislative office within the past three years.
House Majority Leader William Lamberth said Monday evening he felt it was "completely appropriate" for Cothren to resign his post in the Legislature, even if just a portion of the allegations are true.
"This type of behavior has no place in either the General Assembly or anywhere, period. I'm shocked and I'm certainly disappointed, and I appreciate the fact he chose to resign," said Lamberth, a Portland Republican.
Heat also came from Memphis lawmakers, including the chairman of the Tennessee Black Caucus of State Legislators, who sought a TBI investigation into allegations of racially derogatory language and falsifying evidence by Cothren.
"While every American is entitled to due process, Speaker (Glen) Casada must act transparently and expeditiously in finding the truth regarding the veracity of these serious allegations," said state Rep. G.A. Hardaway, a Memphis Democrat who chairs the Black Caucus.
Meanwhile, before the resignation was announced Monday evening, state Rep. London Lamar called for Cothren to resign or be fired amid the reports about him. 
"This is an opportunity for @Glen Casada to show real leadership and prove to Tennesseans that racism has no place in the General Assembly and set the tone for the future. Cade (Cothren) needs to resign or be fired! Speaker Casada, I'm asking you to do the right thing," Lamar, a Memphis Democrat, said on Twitter today.
Lamar sent the tweet after Cothren, whose salary is nearly $200,000, issued a joint statement with Casada in response to questions about text messages obtained by WTVF from 2015 and 2016 in which Cothren bragged about snorting cocaine in his office. He also acknowledged sending some of the texts in question, though not necessarily ones involving racist messages.
Casada backed Cothren until he stepped down.
This is an opportunity for @GlenCasada to show real leadership and prove to Tennesseans that racism has no place in the General Assembly and set the tone for the future. Cade needs to resign or be fired! Speaker Casada, I'm asking you to do the right thing.

— State Rep. London Lamar (@LondonLamarTN) May 6, 2019
"Like so many young, egotistical men aspiring to a career in politics that came before me, moving up the career ladder was met with unrelenting stress, peer pressure, and unrealistic expectations. I know that is not an excuse. Nonetheless, I unfortunately turned to maladaptive coping mechanisms. However, I thank God for these experiences because they've allowed me a unique opportunity to witness to the young men who will come after me that actions have consequences," Cothren said in the statement.
Casada, a Franklin Republican in his first year as House Speaker, said Cothren approached him nearly three years ago and told him he was dealing with "personal issues" and wanted help.
"Knowing these issues were impacting his ability to fulfill his job duties, Mr. Cothren sought counseling and forgiveness, and has been doing an outstanding job ever since," Casada said in the statement. "Politics has become a game of 'gotcha' with no thought of forgiveness and starting anew. I choose to believe that we all deserve a shot at redemption. I gave Mr. Cothren this chance to prove himself, and that's exactly what he's done."
The text messages were revealed a few days after WTVF reported Cothren might have tried to frame activist Justin Jones of Nashville with an email making it appear he violated an order prohibiting him for any contact with the Speaker's Office.
Jones was charged with disorderly conduct and simple assault for throwing a liquid on Casada and state Rep. Debra Moody as they got onto an elevator at the State Capitol on Feb. 28. Jones contends he sent an email to Cothren Feb. 25 as he sought a meeting with Casada and that it was manipulated to show a March 1 date, a potential violation of the court order.
Davidson County District Attorney General Glenn Funk has requested the District Attorneys General Conference appoint a special prosecutor to look into the Jones case. The DA's Office has not heard back on that request, according to spokesman Steve Hayslip.
Questions about texting
Text messages – allegedly from Cothren – show racist texts, including one about Titans quarterback Marcus Mariota playing against Tampa Bay Bucs quarterback Jameis Winston stating, "Don't say that name here. Call him thug n----- if you're gonna say it."
Yet another text shows Cothren saying, "Black people are idiots" and "And so is anyone that loves common core." Common Core is a testing program once used in Tennessee schools.
Still another text shows a picture of the house slave Stephen played by Samuel L. Jackson in the movie "Django Unchained," and underneath says, "Black people."
House Democratic Caucus Chairman Mike Stewart, a Nashville attorney, said he believes proof lies with the fact Cothren's name is on the text messages.
"Unless he is going to offer some alternative explanation, they stand for themselves. They're an admission," Stewart said.
Considering Cothren admitted sending some texts that turned up in the WTVF report, he should be asked which ones he sent and which he didn't send, Stewart added.
In his statement about WTVF's follow-up questions dealing with drug use, Cothren said: "Regarding the texts in question, I readily admit that I sent some of them. I do so because they are part of a personal testimony that I am privileged to share, which is not lost on me. While I'm not proud of who I was in the past, I am proud that, with God's grace and a strong support system, I've been able to achieve so much in the years since."
Casada named Cothren his chief of staff after winning the House Speaker's race in late 2018 and gave him a salary raise more than three times his previous pay, according to reports.
He defended his chief of staff to reporters last week, saying he has known Cothren for nearly 10 years and worked long days with him.
"I know him intimately. Never in those 10 years have I seen any characteristic trait that is demeaning or racist to anyone. That's not in his character, that's not him," Casada said on May 2, the final day of the legislative session.
Asked about racist text messages and the racist meme of the "Django Unchained" character, Casada said: "That is an allegation that's part of something we've known not to be true. So we know for a fact Channel 5 reporting I did receive it before March 1 and that I doctored it, we know that's not true. So if they made that part up, what else are they making up?" Casada said.
At least one reporter pointed out Casada was on the text message chain in question and asked if he recalled the messages. In response, Casada said: "If I had received that text message, I would strongly scold whoever sent that to me. I never saw that text message, and if I ever see that, I will strongly put whoever sent that in their place. Again, it verifies in my mind there's something not right about that story."
In a statement, Lamar said if "racist comments" by Cothren are found to be true, she believes he should resign or be fired.
"He has one of the highest salaries of any administrator and also oversees administration functions that affect the African-American community," Lamar said. "Being that he has expressed racism towards the black community means he cannot fairly advocate for the well-being of our community, therefore, he should step aside.
"Removing (Cothren) would set the tone for how we deal with racism in the future and send a strong message to Tennesseans that racism has no place in the General Assembly," Lamar said.
Responding to the statement by Casada Monday, Tennessee Democratic Party Chairman Mary Mancini said the House Speaker "would rather talk about this staffer's cocaine problem as a way to dodge responsibility for his role in elevating a man he knew was a racist. Overt consistent racism isn't a side effect of pressure at work or illegal drug abuse, and it's time for Casada to address it head-on."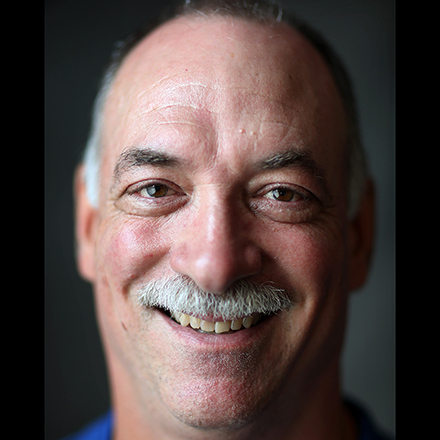 Sam Stockard
Sam Stockard is a Nashville-based reporter with more than 30 years of journalism experience as a writer, editor and columnist covering the state Legislature and Tennessee politics for The Daily Memphian.
---