Democrats call for Casada to resign from House Speaker post
NASHVILLE – Tennessee Democrats are demanding the resignation of House Speaker Glen Casada from his leadership position, saying he is complicit in sexist and racist text messages with his former chief of staff who quit Monday.
"Citizens of the state of Tennessee deserve to have a speaker that they can trust; whose character and moral standards are beyond reproach," House Minority Leader Karen Camper said. "The actions of our speaker are unbecoming and disrespectful, not only to the citizens of our state, but to the office he holds." 
The House Democratic Caucus contends Casada participated in numerous questionable acts with his former chief of staff Cade Cothren, who resigned Monday amid reports he used illegal drugs in his legislative office, solicited oral sex from an intern in a text and sent racist and sexist texts to Casada and friends.
Democrats point out text messages show Casada joked with Cothren about a picture of a woman next to a dance pole, asking him, "Can I touch?" and saying "nice pics."
The two also joked in another text about how long a sexual encounter took between Cothren and a woman, with Casada asking him, "R u a minute man?" Cothren responded, saying, "yes, I take after you. Like Father, like son."
Another text thread showed Cothren using a racist meme of Samuel L. Jackson from the movie "Django Unchained" and labeled "black people" to refer to a West Tennessee voting district. The text was sent to Casada.
"Actions have consequences. Speaker Casada's actions are obviously disqualifying and he must either resign or be removed," said state Rep. Mike Stewart, chairman of the House Democratic Caucus.
Lt. Gov. Randy McNally said Tuesday he and Senate leaders are "disappointed by the inappropriate actions and attitudes" seen in news reports about the House Speaker's office.
"Every person who interacts with the state Legislature should be treated with the utmost respect. It is deeply troubling that some have short of this standard," McNally said.
Gov. Bill Lee was the last to speak among the state's top leaders but did not call for any decisive action, instead saying people who enter public service are held to a higher standard to "cultivate" a professional environment.
"We owe it to Tennesseans to ensure they know that all of us in elected office hold ourselves to that high standard. Recent revelations have shaken that faith, and we need to ensure that confidence is fully restored," Lee said in a statement.
Individually, state Reps. Vincent Dixie and John Ray Clemmons of Nashville called for Casada, a Franklin Republican, to resign his post.
In fact, Clemmons said he is ready for a special session "to remove Casada from the Tennessee House" if he refuses to step down.
"It is my hope that we can come together and unanimously elect a new speaker who better represents Tennessee values," said Clemmons, a candidate in Nashville's mayoral race.
Meanwhile, the Black Caucus of Tennessee Legislators renewed its call for an independent investigation by the Tennessee Bureau of Investigation into the matter, including allegations of sexist and racist texts and the falsification of an email sent to Cothren.
"We believe there are a lot of facts out there that may uncover other issues," said Democratic state Rep. G.A. Hardaway of Memphis, chairman of the Black Caucus. He declined to say whether Casada should step down.
Hardaway said the Black Caucus wants to change the "deep state" of bigotry and misogyny at the State Capitol. 
TBI is aware of the Black Caucus' request and has been in contact with the District Attorneys General Conference to find out what action can be taken, according to TBI spokesman Josh DeVine.
Casada, responding to the Black Caucus' request that he seek an investigation, issued a statement Tuesday saying, "If the TBI or the DA wishes to proceed with an inquiry, we are more than happy to answer any questions they have to prove, once and for all, that the narrative about this office submitting edited evidence to the District Attorney's office is patently false. We look forward to fully exonerating this office of any wrongdoing in the matter."
WTVF, a Nashville television station, reported Cothren might have tried to frame activist Justin Jones of Nashville with an email making it appear he violated an order prohibiting him for any contact with the Speaker's Office.
Jones was charged with disorderly conduct and simple assault for throwing a liquid on Casada and state Rep. Debra Moody as they got onto an elevator at the State Capitol Feb. 28. Jones contends he sent an email to Cothren Feb. 25 as he sought a meeting with Casada and that it was manipulated to show a March 1 date, a potential violation of the court order.
Davidson County District Attorney General Glenn Funk has requested the District Attorneys General Conference appoint a special prosecutor look into the Jones case. The DA's Office has not heard back on that request, according to spokesman Steve Hayslip.
Request for the governor
State Sen. Brenda Gilmore joined the Black Caucus and Dixie in calling for Gov. Bill Lee to take a stand against the racism and sexism displayed in this incident.
Gilmore said she wants Lee to meet with the Black Caucus "and start having a discussion on how we can make Tennessee a more welcoming place for all, including women and African-Americans. And we've not seen evidence that there's a temperature or an environment or there's a willingness because of the governor's silence and also because of Speaker Casada's silence regarding how women are treated and the use of the N-word toward African Americans."
Dixie was adamant that Casada should leave the leadership post.
"This has been an outrage," said Dixie, noting lawmakers have not received an apology from Casada or Cothren, who resigned Monday.
Dixie also contended nothing was done after the initial WTVF report about alleged racist text messages by Cothren. Only when texts showing Cothren used drugs and solicited white women was any action taken, Dixie said.
House Majority Leader William Lamberth declined to comment Tuesday on whether Casada participated in inappropriate text messages. He also was uncertain whether he would request an investigation.
"Right now, I'm trying to gather information and separate truth from fiction, which is relatively difficult at this juncture," said Lamberth, a Portland Republican. He pointed out he had seen items on social media that were incorrect.
Lamberth said Monday in the wake of Cothren's resignation he was "incredibly shocked and saddened" to learn of the allegations against Cothren and agreed with his decision to resign.
"These allegations are grave and serious; I do not condone these actions, and they will not be tolerated," Lamberth said.
Casada, who had stood by Cothren for four days, said he had "additional conversations" with his chief of staff as the story "continued to evolve" and Cothren decided to resign.
"I thank Mr. Cothren for his service to our General Assembly and to the state of Tennessee," Casada said.
Casada admitted Monday Cothren came to him three years and talked to him about problems with drug use. Cothren, who was the House Republican Caucus press secretary at the time, went into counseling. When Casada won the speaker's post in late 2018, he made Cothren his chief of staff and boosted his pay to nearly $200,000.
Gilmore said Tuesday the reasons Cothren gave for his lifestyle, including the pressure of politics, are no excuse for using the N-word in a text message or other racist comments.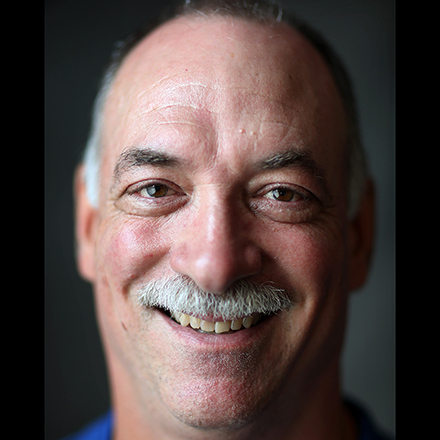 Sam Stockard
Sam Stockard is a Nashville-based reporter with more than 30 years of journalism experience as a writer, editor and columnist covering the state Legislature and Tennessee politics for The Daily Memphian.
---