Governor won't veto any bills, will let sports betting become law
NASHVILLE – Gov. Bill Lee is so confident in the Tennessee General Assembly's actions he's willing to sign every bill it passes – or at least allow some to take effect without his signature.
The first-term governor will not veto a single piece of legislation this year.
The lack of a veto isn't really uncommon. Lee's predecessor, Bill Haslam, issued a veto in his second year. He followed that up by vetoing legislation that would have made the Holy Bible the state's official book.
As for Lee, he opposed the spread of gambling while campaigning but still will allow legislation enabling online sports betting to become law.
"I've said all along I was opposed to expanding gambling in the state, but the Legislature felt otherwise, and that's why the bill made it through, and that's why I made the decision to let it go into law," Lee said shortly after the Legislature adjourned for the year.
During the 2018 campaign, Lee opposed sports gambling despite backing Tennessee Promise and Reconnect scholarship programs, both of which are funded with lottery money. One of his own programs, the GIVE Act, uses lottery proceeds as well to provide $25 million for community grants to set up work-based learning and apprenticeship opportunities, in addition to up to four dual enrollment credits.
Yet after debating Democratic candidate Karl Dean last fall, asked whether the lottery is proof gambling can be successful in Tennessee, Lee said at the time, "I think the lottery shows and has had the most negative effect on the lowest-income citizens in our state, and I think that would have the same effect with sports betting. That's why I've been opposed to it."
The sports betting bill, which was amended to remove brick-and-mortar gambling establishments, is projected to bring in $50 million in wagering revenue annually. Vendors will pay a $750,000 fee to operate and put up geo-fencing to keep gambling and revenue in-state.
Eighty percent of the revenue will go toward Lottery scholarship programs, 15 percent to local governments for infrastructure and education and 5 percent to the Department of Mental Health and Substance Abuse for gambling addiction programs.
Shelby County legislators, for the most part, supported the legislation because they want the area to be able to compete with Mississippi and Arkansas, which are taking gambling revenue across state lines.
Meanwhile, the Legislature took a big step toward watering down the state's conceal-carry handgun permit law by passing legislation enabling people to take a 90-minute online training course and a test to obtain a permit.
Live-fire training will remain a requirement for an enhanced permit, but no training with a weapon will be necessary for the new permit. The only caveat is that people with the new type of permit will not be allowed to carry a weapon on a college campus.
Lee said he will sign the bill and expressed no reservations about potential safety problems. Democrats pointed out people who have never fired a gun, as well as those with mental problems, could get a permit through an online program.
Nevertheless, Lee said, "I think that the law and the new law will be appropriate measures in order for folks to carry firearms."
The governor was vague when asked by reporters if he plans to allow the Legislature to work without threat of a veto. In Tennessee, only a majority vote is needed to override a veto.
Lee said he communicates with legislative leaders and members on a "regular basis" about how he feels on legislation.
"I've enjoyed in my first session a great opportunity to work with these leaders in the legislature and with members of both sides. Lt. Gov. (Randy) McNally, Speaker (Glen) Casada and our team have worked together, and that's my goal, is to work with them to get things done," Lee said.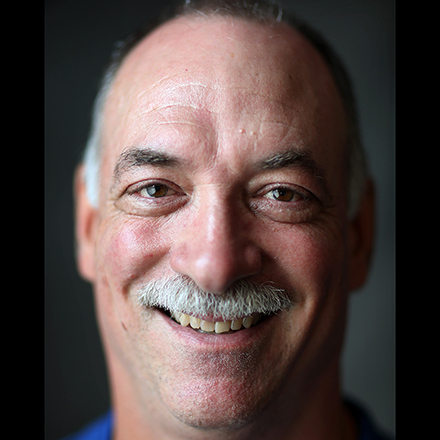 Sam Stockard
Sam Stockard is a Nashville-based reporter with more than 30 years of journalism experience as a writer, editor and columnist covering the state Legislature and Tennessee politics for The Daily Memphian.
---