Beale Street $5 cover to return for rest of May
After two crowd "surges" and a shooting in the Beale Street entertainment district this past weekend, the $5 cover charge to get into the district on weekend nights is back starting this Friday and continuing through May.
On a 7-5 vote Tuesday, the Memphis City Council voted to reinstate the cover charge that takes effect after 10 p.m. on weekend nights for the duration of the Memphis in May International Festival.
---
Bill Dries: Council again delays Memphis 3.0 and Graceland decisions
---
The move was recommended by Memphis Police and the Downtown Memphis Commission, which is the manager of the district for the city, in consultation with council chairman Kemp Conrad and council member Berlin Boyd, whose district includes Beale Street.
The return to the cover brought back to life a council debate that included allegations of racism, calls to ensure public safety and back police as well as some desire to look beyond the cover charge at other safety measures.
Police Director Michael Rallings said his officers were overwhelmed by crowds in the district from two consecutive sold-out nights at the Beale Street Music Festival in Tom Lee Park.
"There was an enormous crowd size for Sunday that we don't normally see," Rallings said. "Cardi B is a headliner. We've seen something that we've never seen before. We are just trying to be proactive."
But some council members said the festival and its large crowds shouldn't have been a surprise to police and they questioned how a cover charge would have helped in the shooting incident, which was a drive-by shooting targeting people in a parking lot on the other side of Fourth from the district's eastern checkpoint.
The shooting was captured on a police car's dash cam as officers were parked across the street from the parking lot in a patrol car.
"How does this reduce crowds?" council member Martavius Jones asked of the cover. "What I still haven't heard is how does a $5 charge make people safer. … The shooting wasn't a crowd control issue."
Rallings said at one point in the evening, 75 police officers were in the district and another 100 in Tom Lee Park at the Beale Street Music Festival. Police shut down any entry onto Beale Street for about an hour after the shooting. A 13-year-old was separated from her family and a 3-year-old was missing in the area for several hours, Rallings said.
Boyd said private security guards handling security in the district Saturday evening into Sunday "walked away" after the shooting.
"That is the reality we are dealing with," he said in pushing for the return of the fee.
Conrad said the return of the charge, dropped by the council in late 2017, is just a temporary measure for May. The council is to revisit what to do beyond then and could discuss additional security measures.
Boyd said those security measures could lead to dropping the cover charge. But he said bringing it back for May is "a very sound plan."
"I've been an advocate for not charging on Beale Street. However, looking at this past weekend … I think it is ultimately up to us to remove ourselves from possible litigation," he said. "We all need to work together on how to come up with a real plan of how we can police and control the crowd on Beale Street that may eventually allow us not to have to charge a fee."
Council member Jamita Swearengen called the return of a cover charge "shooting ourselves in the foot" when other attractions like Bourbon Street in New Orleans handle crowds without a cover charge.
"I think it's taking us back to Green Acres when we start to charge individuals $5 to just get on Beale Street," she said. "This doesn't make any sense. … If the police would get out of the cars and stop sleeping and eating, then they could control the crowds."
Swearengen has said in past debates that the cover charge is racist and meant to keep the number of African-Americans on the street down.
---
Bill Dries: Closed Handy House at center of Beale contract talks
---
"I don't want to charge people for Beale Street," Rallings said Tuesday. "But the victims of the most heinous incidents are African-Americans. … I'm African-American. I am not going to be for anything that is against African-Americans."
He also said there is support for some kind of cover charge.
"I've got a got a whole bunch of other folks that support Beale Street Bucks so they can come down to Beale Street and enjoy it without worrying about being a victim of some type of crime," he said. "It works. We've seen it."
Rallings was and remains a vocal supporter of the Beale Street Bucks program when the cover charge was $10 on spring and summer Saturday evenings starting at 10 p.m. The $10 cover came with coupons good for $7 – and later $8 – of goods from merchants on the street.
---
Tom Bailey: Handy Park renovation on Beale may start with Insomnia Cookies
---
But critics said the coupons weren't accepted at all businesses and that patrons couldn't use them to buy alcoholic beverages at some bars on Beale. Others said they overcharged because of the coupons. Workers at some businesses also offered to let those in line enter the district through rear entrances of their clubs, collecting a cover charge of sorts for themselves in the process.
Beale Street Bucks was first used in 2014 and returned in 2016.
The Beale Street Merchants Association, like Rallings, pointed to no stampedes on the street when the Bucks program has been in effect.
The council came to at least question all the rationale and where the money paid at the checkpoints was going in a district owned by the city.
The council took control in May 2017 of a fund of $378,000 from several years of the bucks program and cut the $10 cover charge to $5 with no coupons.
The council then voted in November 2017 to do away with any cover charge.
Following a set of 24 recommendations – including reinstituting the cover charge – from a consultant hired by a council-appointed Beale Street panel and paid for with proceeds from the cover charge over several years, the council voted last September to allow for a possible return of some kind of cover charge.
The use of the cover charge was left up to recommendations of police and the DMC and approval by the council.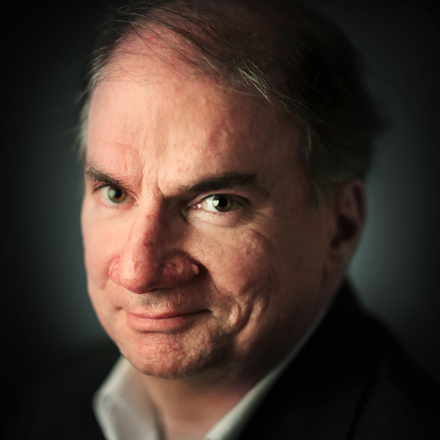 Bill Dries
Bill Dries covers city government and politics. He is a native Memphian and has been a reporter for more than 40 years.
---