Casada issues apology as legislative pressure mounts
NASHVILLE – Mired in a scandal over sexist and racist text messages, House Speaker Glen Casada sought Wednesday to take responsibility and rebuild "trust where it has been broken" as fellow Republican started calling for his resignation.
Casada sent out a statement after the Tennessee House Republican Caucus held a conference call on the scandal and appeared to be on the verge of taking action, with key members such as state Rep. Jeremy Faison of East Tennessee, Speaker Pro Tem Bill Dunn and Reps. Rick Tillis and David Hawk demanding he step down from his leadership post.
"I take complete ownership over the text messages with inappropriate comments about women that I exchanged with my former Chief of Staff and another individual several years ago," Casada said in the statement. "It's embarrassing and humbling to have it displayed in this manner. I apologize and hope that my friends, family, colleagues and constituents find a way to forgive me for it because it is not the person I am and it hasn't been the way I have conducted myself as Speaker."
In his statement, Casada also expressed "sincere disappointment" for messages between his former chief of staff, Cade Cothren, who resigned Monday, and another person that included racial slurs, drug use and other inappropriate comments.
"I condemn them in their entirety and I do not tolerate that type of behavior as an elected official or as a human being," Casada said.
Before Casada's apology, Caucus Chairman Cameron Sexton said Wednesday a decision is imminent by the group of 73 Republicans on the scandal swirling around Casada over sexist and racist text messages, reports of secret surveillance, the resignation of his chief of staff and a possible effort to frame an African-American activist with a doctored email.
Meanwhile, Democratic Caucus Chairman Mike Stewart called Wednesday for a federal criminal investigation by the U.S. Attorney's Office into reports the Speaker's Office conducted secret surveillance on meeting rooms and bugged offices. And Gov. Bill Lee reiterated his call for a "higher standard" across state government.
Sexton declined to say whether the Republican House members would call for a special session or demand Casada's resignation. Rather, he said the caucus is "still evaluating" the situation.
"We'll have to see what the next 24 hours hold," said Sexton, a Crossville Republican. "I think everybody is trying to figure out exactly what is going on, and once we all have a very good idea of what that is, I think there'll be a decision of the caucus."
The Republican Caucus held a conference call Wednesday at noon in which Casada tried to maintain support within the caucus but the results were mixed, according to a member who declined to speak on the record.
The call was held after WTVF, a Nashville television station, reported Casada spoke with a former staffer and asked him if he released the text messages to the media, indicating he was aware of the text messages. Casada declined comment on the recording.
Faison, who was removed from a chairmanship and exiled most of the session, said the need for Casada's resignation is a "culmination" of problems, including retribution against members who didn't support him, racism and objectification of women.
"How can I tell my daughters it's OK for the third most powerful man in the state of Tennessee to objectify women?" Faison said. Likewise, Faison said, he had to consider the impact of racist text messages on his biracial son.
"It's past the time (Casada) can be effective or have a positive impact on Tennessee," Faison said.
Casada said he is putting together a plan with staff, the House Ethics Committee and joint legislative offices to give "clarity" to what has taken place and "ensure that I am doing everything within my power to prevent future missteps."
"I look forward to executing this plan as I work towards establishing trust where it has been broken and ensuring that the House is more ready than ever to conduct the people's business," Casada said.
Just two hours earlier, after a Smyrna announcement for a CVS pharmacy opening at the Tennessee Rehabilitation Center, the governor said it is premature to call for a special session to deal with the Casada controversy.
"So much is yet to be known," Lee told reporters.
Lee acknowledged Casada said he regrets being involved in sexist texts. In an interview last week, the House Speaker did not deny to The Daily Memphian he received racist texts from Cothren, only that he questioned their veracity.
Lee, though, said he does not condone the type of texts Casada received.
"Racist slurs, illegal activity, objectification of women … those themselves are not the higher standard," Lee said. "Those are a standard we should all live to, but those of us who choose to be in public service have a higher responsibility to stand against those things. And that is what I'm asking for from all of our public officials."
Simultaneously, Stewart, a Nashville Democrat, called for a federal investigation into whether the Speaker's Office set up a surveillance system using existing equipment to listen in on committee rooms even when they weren't being used for official meetings on the Legislature's live streaming system.
According to a Tennessean report about the use of a white noise machine and possible wiretapping of legislative offices, Stewart said Cothren had access "to spy on meetings," including private gatherings.
Public officials and members of the public "have a right to expect they can have private meetings free from Chinese-style, unlawful surveillance. That expectation has been undermined here in the Tennessee Legislature," Stewart said, calling it an "extraordinarily serious matter."
A full investigation with review of computers, cameras, documents and testimony under oath should be conducted, Stewart said.
Hawk speaks out
State Rep. Hawk, a veteran East Tennessee Republican left out of most legislative proceedings this session, raised questions about the backing for Casada.
"Speaker Casada's perception of his overwhelming support within the Republican Caucus is not accurate," said Hawk, who ran against Casada last fall for the Speaker's job.
Asked about reports of surveillance within the Speaker's Office, Hawk said he believes Casada has displayed "paranoia."
"This paranoia began at the start of our legislative session when House rules were changed to eliminate personal orders, and it continued as debate was limited on both the House floor and in committees," Hawk said. "I would not be surprised to hear of members' offices being bugged as well as committee rooms being bugged."
Numerous times, Democrats complained about Casada's refusal to recognize them so they could speak on the House floor. And debate appeared to be cut short in subcommittees and committees as well.
Hawk also said he understands "kill lists" were used at the behest of Casada to get rid of certain members' bills regardless of the subject.
In fact, Hawk protested one piece of legislation late in the session on the House floor, saying he was carrying the bill but was told as long he was the sponsor it would not pass. State Rep. Gary Hicks, a Rogersville Republican, passed the "innocuous" piece of legislation instead.
"That is no way to operate the legislative body," Hawk said.
The Greeneville Republican said he ran afoul of Casada, not only because he decided to seek the Speaker's post after Beth Harwell left the General Assembly, but because he told Casada's now-former chief of staff he would do better.
"I told Cade Cothren, and I'm sure it got back to the Speaker that I felt Glen Casada would do an awful job," Hawk said, adding he didn't expect Casada to take kindly to the assessment.
The House Democratic Caucus already called for Casada's resignation, and the Black Caucus of Tennessee Legislators requested a Tennessee Bureau of Investigation probe.
Democrats contend Casada participated in numerous questionable acts with Cothren, who resigned Monday amid reports he used illegal drugs in his legislative office, solicited oral sex from an intern in a text and sent racist and sexist texts to Casada and friends.
Democrats point out text messages show Casada joked with Cothren about a picture of a woman next to a dance pole, asking him, "Can I touch?" and saying "nice pics."
The two also joked in another text about how long a sexual encounter took between Cothren and a woman, with Casada asking him, "R u a minute man?" Cothren responded, saying, "yes, I take after you. Like Father, like son."
Another text thread showed Cothren using a racist meme of Samuel L. Jackson from the movie "Django Unchained" and labeled "black people" to refer to a West Tennessee voting district. The text was sent to Casada.
Stewart, though, said no special session is needed and that Casada should simply step down.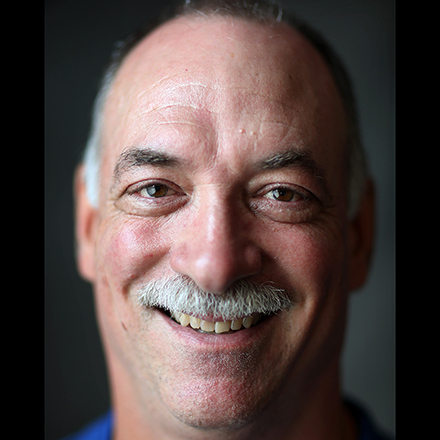 Sam Stockard
Sam Stockard is a Nashville-based reporter with more than 30 years of journalism experience as a writer, editor and columnist covering the state Legislature and Tennessee politics for The Daily Memphian.
---