Strickland says city watching coming tax sale of Firestone plant site closely
Memphis Mayor Jim Strickland says the votes are there on the Memphis City Council to approve the Memphis 3.0 land use and development guidelines despite a two-week delay in a first reading vote at this week's council session.
"I think the votes are there. Personally I wish they would go ahead and do it. But that's their business," he said during a Thursday recording of the WKNO-TV program "Behind The Headlines."
The council delay came after a lawsuit was filed by North Memphis activist Carnita Atwater and others in federal court seeking to stop the council approval. Others named as defendants in the lawsuit filed Tuesday include Strickland.
The council delayed the first reading vote Tuesday to give its attorney and the city's chief legal officer a chance to review the lawsuit.
Strickland said he and Atwater talked two months ago at a town hall meeting.
"Our point of disagreement was she wanted the city to give her the property at Firestone – just give it to her to redevelop," Strickland said, referring to the site of the old Firestone Tire and Rubber Co. plant in North Memphis.
"I said, 'No, I respectfully disagree,'" he said. "What we're trying to do is gather up all of the old Firestone property to then entice a manufacturer to come in there and provide hundreds of good-paying jobs."
---
Bill Dries: Council again delays Memphis 3.0 and Graceland decisions
---
In the lawsuit, Atwater and the other plaintiffs allege the plant site and other vacant land in North Memphis is being unfairly denied to Atwater's New Chicago Community Partnership Revitalization Community Development Corporation.
"Land, commercial buildings and other properties are customarily donated to predominantly white CDC's periodically," the lawsuit reads. "The city of Memphis and Shelby County has a history of disinvesting (in) African American communities for decades."
Strickland denies any racial bias and says the city has an interest in getting some kind of manufacturing to return to the site. Atwater's plan calls in part for a theme park recreating an African village on the site as well as other community-based activities there.
The 72-acre plant site is owned by Mid-South Junior Golf Association with more than $139,000 in back city and county property taxes and penalties owed.
Strickland said the city is watching closely for an upcoming tax sale on the property.
"It got delayed in a tax sale set earlier this year. I'm hoping that the next tax sale, it actually goes forward," he said. "If we can get it through tax sale, at least then we have some voice in how quickly we can get that property redeveloped and marketed. We're not looking to own it and do any development ourselves. We just want private development."
---
Bill Dries: City Council budget committee begins operating budget review with police spending
---
Strickland also points out Bridgestone-Firestone would be involved in any environmental remediation needed for new uses on the site. And he said his administration is working on an agreement with the corporation to cover such a remediation plan.
"Behind The Headlines," hosted by Eric Barnes, president and executive editor of The Daily Memphian, airs on WKNO Friday at 7 p.m. and Sunday at 8:30 a.m.
Strickland also said he didn't know what prompted the Memphis City Council to delay a vote on the administration's development agreement with Graceland to the last council meeting in June.
Strickland's administration and Graceland signed off in March on an agreement for Graceland to proceed with plans for a manufacturing facility in Whitehaven, an expansion of sound stages on the Graceland campus and moving the RV park, along with including some cabins on the campus. The city agreed to lend its support to incentives for those parts of the expansion.
The agreement leaves out the question of a 6,200-seat arena Graceland wants to build on its campus but that the city says would violate the noncompete agreement the city and county have with the Memphis Grizzlies to operate FedExForum for the city. The noncompete clause controversy is to be decided in a state court of appeals ruling to come in a pending case.
"I don't know where the holdup is now with the council," Strickland said. "But a couple of council members have told me that the arena is slipping back into the conversation and that is where the push back is occurring."
Strickland also said he is not ruling out an attempt by some on the council to close the gap between the 3% pay raises proposed in his budget for police and firefighters and the 1% raise proposed for all other city employees in the fiscal year that begins July 1.
---
Bill Dries: Budget talks could include looking at bigger pay hike for non-public safety city workers
---
The discussion comes as the council's budget committee continues budget hearings toward a June 4 target date for final approval of the budget and city property tax rate.
"The hard part of budgeting is what you are not going to fund or if you want to raise from 1% to 3, what are you going to cut in the budget that we proposed?" he said. "The budget is very lean. It's focused on core basic services and better serving our public. When the council cuts something, it's going to have real consequences."
Meanwhile, the police and fire unions have taken the administration to impasse proceedings over the proposed raises – a process that involves impasse committees of three council members each.
The unions say police and firefighters in Memphis are due bigger raises to keep up with what is paid public safety employees in comparable cities.
"Many of our ranks in the police department, and the fire department to a lesser degree, are below market value," Strickland said. "We worked really hard at hiring more police officers and firefighters. And we have to give them as much of a raise as we could possibly afford. I thought it was 3%."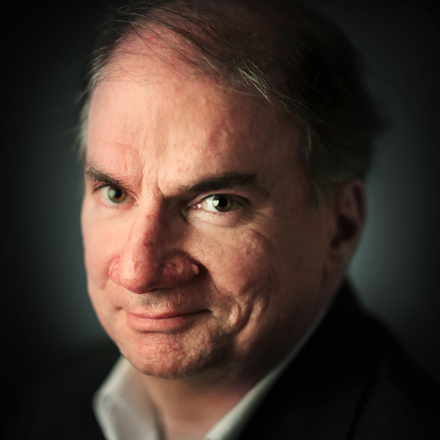 Bill Dries
Bill Dries covers city government and politics. He is a native Memphian and has been a reporter for more than 40 years.
---