Local Democrats to hold hearing on chairman's future in 20 days
Shelby County Democrats will meet in 20 days to determine if they want to remove Michael Harris as the local party chairman.
At the first meeting of the local party's executive committee since Harris was elected chairman at an April party convention, the group had an emotional debate Thursday about whether to pursue Harris' removal. The question is the result of the suspension of his law license in 2017 and a series of eight bankruptcy filings.
Three executive committee members also contend the vote at the party convention that elected Harris wasn't executed properly.
Ultimately, it was Harris as chairman who set in motion the hearing in 20 days on his removal by bypassing a committee vote.
"Because I believe in fairness, I believe in democracy – I, as chair, will call the special meeting," he said.
Executive committee member Sanjeev Memula called for the meeting after the Tennessee Democratic Party sent the complaint by Memula and fellow executive committee members Sarah Turner and Julie Byrd-Ashworth back to the local party, saying the grievance was denied and it was for the local party to determine.
---
Bill Dries: Group seeks to remove Harris as local Democratic Party chairman
---
Memula is pursuing that option as he, Turner and Byrd-Ashworth appeal the state party's decision to the state executive committee.
The word from the state party prompted Harris to begin his first meeting as chairman by again addressing the controversy and the division.
"We are a family," he began. "We see things through different lenses. … It evokes emotions. It inspires us to take actions. And it causes us to respond in different ways."
But he said once the votes are counted in a democratic process, it is time to "move forward."
"In this case, I'm your elected leader. And now I am ready to move Shelby County forward," he said, citing the state party's decision. "From this moment on, we are moving forward."
The 25 executive committee members at the Midtown meeting were split on considering the removal of Harris.
Memula said to deny at least a hearing was "to deny democracy."
But others said they elected Harris as chairman in April knowing of the suspension of his law license.
"This totally obliviates what our vote was," Theryn Bond said. "It is not respecting our vote."
Other critics of the action called it a "personal vendetta."
---
Bill Dries: Harris: Democrats moving beyond law license controversy to 'necessary dissonance'
---
Running unopposed in April, despite last-minute attempts to draft challengers by some in the party, Harris faced what amounted to a confidence vote by a group of 76 members of the party's 130-member Grass Roots Council.
Of those 76 members, four abstained from choosing Harris or none of the above in the roll call vote. That lowered the simple majority Harris needed to 37 of 72. Harris got 37 votes compared to 35 who voted for no one – a different distinction than abstaining or not voting under the party rules cited by outgoing chairman Corey Strong at the outset of the roll call.
Since then, the three Grass Roots Council members have questioned that use of the party rules to the Tennessee Democratic Party as well as the local party. They have also questioned votes by two ex-officio members of the council for Harris.
The complaint was amended in April to include a complaint about eight bankruptcy filings Harris made in a year's time starting in May 2016 – all dismissed by the federal bankruptcy court with the last followed by an order from the court saying he "abused" the process and barring Harris from filing any further actions in the court for five years.
Harris filed the bankruptcy petitions as he began responding belatedly to ethics complaints made to the state Board of Professional Responsibility.
Harris, in 2017, agreed to those complaints of excessive fees, lack of diligence and communication with clients, improper termination, failure to expedite litigation, failure to perform services he was paid for, dishonesty and conduct prejudicial to the administration of justice. The Tennessee Supreme Court suspended Harris' law license for five years retroactive to 2015 when the board temporarily suspended his law license for not responding to the complaints.
He was also ordered to pay $22,950 in restitution to nine former clients in order to have his law license reinstated.
Harris' address to the convention in advance of his election was a mea culpa that he made mistakes as an attorney, adding he had learned from the mistakes and that he never faced any criminal charges.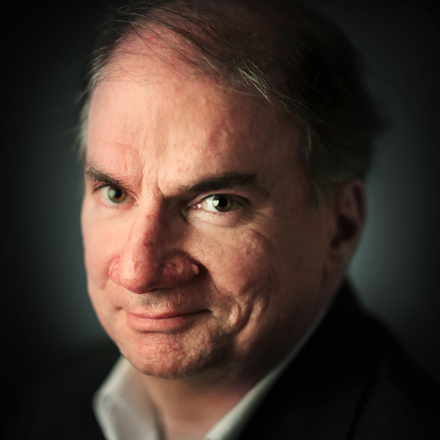 Bill Dries
Bill Dries covers city government and politics. He is a native Memphian and has been a reporter for more than 40 years.
---