Black Caucus seeks federal investigations into House Speaker email scandal
NASHVILLE – The Black Caucus of Tennessee Legislators is requesting federal criminal and civil rights probes of the House Speaker's Office in connection with an email it contends was doctored and sent to the Nashville DA's Office to frame a student activist.
Meanwhile, Lt. Gov. Randy McNally said Friday he believes House Speaker Glen Casada should step down. And Gov. Bill Lee said this week if Casada were part of his administration, he would ask him to resign amid a sexist and racist texting scandal as well as questions about an altered email sent to the Nashville District Attorney's Office.
The Black Caucus sent letters Friday to the U.S. Department of Justice in Washington and the U.S. Attorney's Office Middle District in Nashville seeking an investigation into whether House Speaker Glen Casada's former chief of staff tried to have the bond of Justin Jones revoked using a doctored email and whether it violated his civil rights.
"We believe the email was altered. We believe it was intentionally altered. We believe it was done with the purpose of locking up, taking the freedom of young Justin Jones, a civil rights activist. We don't think you can get any more unpatriotic than using the color of your authority in order to abridge the constitutional and civil rights of a fellow American," said state Rep. G.A. Hardaway, a Memphis Democrat who chairs the Black Caucus.
Jones has said he sent the email to Casada's office Feb. 25 to request a meeting to discuss removal of the Nathan Bedford Forrest bust from the State Capitol. Cade Cothren, Casada's former chief of staff, and Jones argued about the wording in the email leading up to Jones' arrest on disorderly conduct and simple assault charges for throwing a cup of liquid at Casada on a Capitol elevator.
A judge ordered Jones to avoid contacting the Speaker's Office Feb. 28, but Cothren reportedly forwarded a screen shot of an email from Jones with a March 1 date to the DA's office and asked for Jones' bond to be revoked. Cothren later rescinded the request, documents show.
The caucus has been "disgusted" with the "chaos" on Capitol Hill and is trying to "clean up some of the damage that has been done out of the Speaker's Office," Hardaway said.
Not only should the investigation look into emails from the Speaker's Office, but Hardaway raised questions about Nashville District Attorney Glenn Funk's office, which agreed to request a special prosecutor without determining whether the email had been doctored.
The Coffee County District Attorney General's Office has been appointed to handle the investigation, according to Steve Hayslip, spokesman for the Nashville DA's Office. The request for a special prosecutor was made because of the discrepancy in the dates on the emails, he said.
Cothren resigned Monday after admitting he snorted cocaine in legislative offices within the past three to five years and sent racist and sexist text messages. Casada is under fire for being complicit in some of those texts, including one sent to him by Cothren showing a picture of the twisted slave portrayed by Samuel L. Jackson in "Django Unchained" with the words "black people" underneath, referring to a West Tennessee legislative district.
Casada has taken responsibility for participating in sexist text messages, but he has avoided discussing that specific text after initially denying the texts were valid.
Hardaway said the Black Caucus also will communicate with the federal office that deals with damage and injunctive relief in cases involving violations of federal civil rights laws. He believes Jones has a strong case to receive damages for being deprived of his civil rights.
The letter to the U.S. Department of Justice Civil Rights Division dealing with employment litigation states, "In light of a pattern and practice of a hostile work environment in the House of Representatives, evidenced by the record of official reactions to Rep. Jeremy Durham and Rep. David Byrd and House Chief of Staff Cade Cothren, etc., the (Black Caucus) is requesting that the Employment Section of the U.S. Justice Department's Civil Rights Division investigate possible violations of Title VII of the 1964 Civil Rights Act."
The Speaker's Office tried to steal Jones' freedom because it disagreed "with his politics," Hardaway said, and the District Attorney's Office accepted the information sent to it without requesting the best evidence possible.
"There was no effort on the part of the district attorney to even seek that evidence. But he did proceed with a motion to take young Justin's freedom," Hardaway said. "We're not happy about this. That's a mild way to put it."
In an action plan put out by Casada Wednesday, he said he would work with the Black Caucus to come up with diversity training. Hardaway said Friday the caucus has not agreed to that and was not part of the process for putting together Casada's action plan.
So far, the Black Caucus has shied away from calling for Casada's resignation, even though the House Democratic Caucus said early in the week the Speaker should resign. Hardaway said the caucus wants due process to take its course first, recalling situations where black citizens' rights were violated without due process.
Casada issued a statement on Friday afternoon saying he sent a letter to the chairman of the House Ethics Committee requesting an advisory opinion on his actions concerning the resignation of Cothren.
The Speaker also said he found out a special prosecutor has been appointed to investigate the email from Jones to Cothren. Casada has contended it was not altered.
"My desire is for this independent review to be completed as quickly and thoroughly as possible and for all the facts to come out. To that end, I have instructed the Speaker's office and the joint Legislative Information Services staff to fully and immediately comply with all requests for information related to that email made by the special prosecutor," Casada said.
McNally takes a stand
After tip-toeing around the Casada scandal all week, Lt. Gov. Randy McNally made a firm statement Friday by seeking his removal.
"It has been my goal over the past few days to allow the House of Representatives to address the issues they are facing without distraction. I am very aware that any comments from the other chamber can be counterproductive to their ongoing process. Questions of resignation or removal remain up to Speaker Casada and the House alone," McNally said.
"I would expect any removal process to include due process. When asked my personal opinion on the matter, I can only answer honestly. I believe it would be in the best interest of the Legislature and the state of Tennessee for Speaker Casada to vacate his office at this time."
Gov. Lee wouldn't keep Casada on staff
Asked Thursday if he would tell Casada to resign if he were a member of his administration or company executive team, Lee said he would.
"Given what has unfolded in the past days, I have a responsibility in the executive branch to speak to what cultures should look like and to standards that should exist in the executive branch, and I've communicated that with my team," Lee said. "It's a standard of integrity and honesty and transparency, values and principles consistent with Tennesseans.
"Some of the events that have come to light in the last several days are not consistent with that, and if an employee in my administration acted in a way that wasn't consistent with that, they wouldn't be in my administration."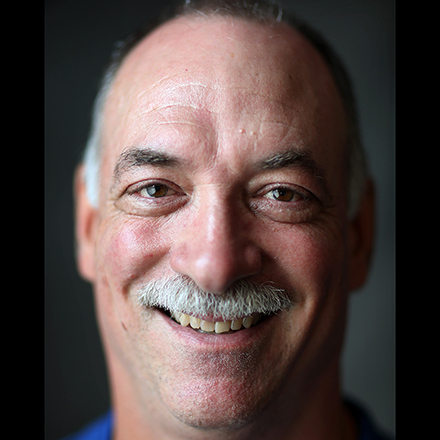 Sam Stockard
Sam Stockard is a Nashville-based reporter with more than 30 years of journalism experience as a writer, editor and columnist covering the state Legislature and Tennessee politics for The Daily Memphian.
---