FBI probes House voucher vote
NASHVILLE – The FBI is looking into the possibility of illicit favors in return for votes for the governor's education savings account bill, a House Republican leader confirmed Friday.
"I do believe they have reached out to members of the General Assembly," House Republican Caucus Chairman Cameron Sexton said.
Sexton, a Crossville Republican, said he's not certain whether FBI agents are conducting an investigation or an inquiry. But either way, as first reported by WTVF television station in Nashville, the probe is connected to the House vote on legislation enabling public dollars to be used for private school enrollment and whether the House Speaker's Office offered favors in return for votes.
---
Sam Stockard: Black Caucus seeks federal investigations into House Speaker email scandal
---
State Rep. Jim Coley, a Bartlett Republican who voted against the ESA bill as did Sexton, called the scandal surrounding Casada's office and the reported FBI investigation "a mess."
"That is very disturbing, the fact that the FBI would be engaged in looking at this," Coley told The Daily Memphian, though he hadn't confirmed the matter at the time he spoke.
House Speaker Glen Casada held the board open for 40 minutes and openly worked lawmakers for one more vote when the House deadlocked 49-49 a month ago. Ultimately, Casada persuaded state Rep. Jason Zachary of Knoxville to change his vote based on the promise Knox County's school district would be removed as being eligible for education savings accounts.
Zachary said afterward he didn't receive any funds for Knox County Schools or projects for his legislative district after changing his vote. Nevertheless, Knox County did receive funds for its aquarium and zoo as part of a $750,000 joint initiative between the House and Senate.
The day of the vote, Republican state Reps. David Hawk of Greeneville and Bob Ramsey of Maryville said they were approached about their votes by Cade Cothren, now-former chief of staff for Casada, a key player in pulling votes out of lawmakers.
Hawk, a former majority leader who was exiled this year by Casada after running against him in the House Speaker race, described a situation in which Cothren tried to make him an offer he couldn't refuse.
"He asks me, 'What can the speaker do for you, what do you want?' And my answer was, 'You and the speaker have nothing that I want,'" Hawk said.
Cothren, who resigned Monday after admitting sending sexist and racist text messages and snorting cocaine in his legislative office within the past few years, previously said he only wanted to know where Hawk stood on the bill. He noted he could tell Hawk was upset and "followed up to see if there was a way we could overcome that."
Hawk and Ramsey both voted against the bill, which wound up passing narrowly later on a conference committee report by 51-46. The report passed in the Senate 19-14 and was expected to be signed into law by Gov. Bill Lee, who made it his K-12 legislative priority.
Lee told reporters Thursday he had just heard about the FBI investigation that afternoon and didn't know much about it. He acknowledged he met with lawmakers about the ESA bill and shared his "passion" about the bill as being good children's education and the state's future.
"I don't know about other approaches," he said.
State Rep. G.A. Hardaway, who voted against the ESA bill, said Casada didn't offer him anything, which he said wasn't "surprising."
Nevertheless, he said, "We've been through quid pro quo situations on the Hill quite a few times." He recalled a situation that became a legal issue for a representative who could have been the subject of a complaint based on what a candidate for speaker offered in return for a vote.
"I don't know how clear cut any of this is going to play out. That seems to be a gray area of the law to some degree," Hardaway said. "But I'm pretty comfortable the FBI and the Department of Justice are going to be able to bring some clarity to it."
In talking to colleagues, Hardaway said, offers were made for votes.
If bribes were offered, Hardaway added, "It just fits with the rest of the chaos we've seen coming out of the Speaker's Office."
TV news reporters tried to chase Casada down early Friday, and when asked if he tried to bribe members for their ESA votes, the Speaker said, "That's ridiculous."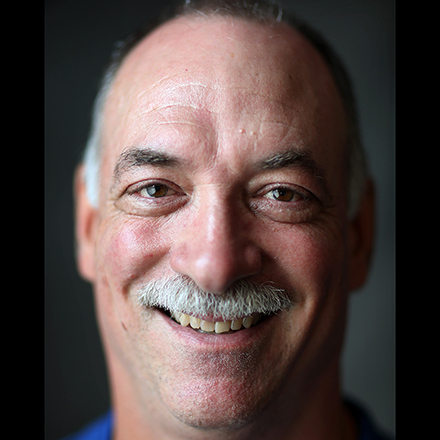 Sam Stockard
Sam Stockard is a Nashville-based reporter with more than 30 years of journalism experience as a writer, editor and columnist covering the state Legislature and Tennessee politics for The Daily Memphian.
---