Coley, White see need for Republican Caucus meeting on Casada but hold out on demanding resignation
NASHVILLE – Two Shelby County Republican House members say their caucus needs to discuss solutions to the scandal swirling around House Speaker Glen Casada, but they're not ready to call for his resignation.
"It's just a sad state of affairs," said state Rep. Jim Coley, a Bartlett Republican. "I've never been involved in anything like this."
Coley said Friday he planned to sign a letter being circulated among the Republican Caucus calling for a meeting to determine how to deal with the situation. He said the letter was initiated by state Rep. Jerry Sexton, a Bean Station Republican from East Tennessee who was "pretty passionate" during a conference call this week about the need to get together and talk about the fate of Casada.
The time and location of a House Republican Caucus meeting has not been set, though it could be in the coming week, after at least 10 members signed it, enough to call for a caucus gathering.
State Rep. Mark White, an East Memphis Republican who chairs the House Education Committee, said he had not seen the letter but noted he is giving Casada the "benefit of the doubt" so far. He acknowledged, though, "there may be a critical mass point" when the House has to act.
"I'm waiting to see what all comes out. At that point, then that would be the ultimate question: Can he continue to lead with the confidence of the whole body?" White said.
Coley said he knows mainly what he has read in news reports and was reluctant to answer questions about racist and sexist text messages involving Casada and his now-former chief of staff, Cade Cothren, who resigned Monday after admitting he snorted cocaine in his legislative office in the past three to five years and sent racist and sexist text messages. Cothren also is the target of an investigation into whether he tried to frame a black activist with an altered email and have this bond revoked.
White seemed unaware that Casada knew of Cothren's drug use in the legislative office, only that the Speaker had given his former chief of staff a second chance and that "it came back to bite him."
Coley said he spoke about the need for a caucus meeting with Casada, who told him he thought it was a good idea, for the sake of "transparency."
Yet despite his concerns about the scandal, Coley said, "I'm going to withhold judgment."
Coley noted he would like to see the results of FBI and TBI investigations before reaching a conclusion. And in addition to hearing the opinions of the House Republican Caucus, which has 73 members, Coley said he believes the "entire House needs to be engaged in this."
Under the state's Constitution, the speaker "shall hold office for two years or until his successor is elected and qualified." The speaker pro tem can take the post until the House votes to fill the position in case of death, resignation or disability. However, no method exists for removal of the speaker.
State Rep. Tom Leatherwood, R-Arlington, declined to comment on the matter this week. State Rep. Kevin Vaughan, R-Collierville, said he would address the matter over the weekend.
The House Democratic Caucus has called for Casada to step down. And in addition to conservative talk show hosts and a handful of Republican legislators, Lt. Gov. Randy McNally said Friday he believes Casada should leave office.
Gov. Bill Lee said if Casada were a member of his administration or one of his company executives he would ask him to resign.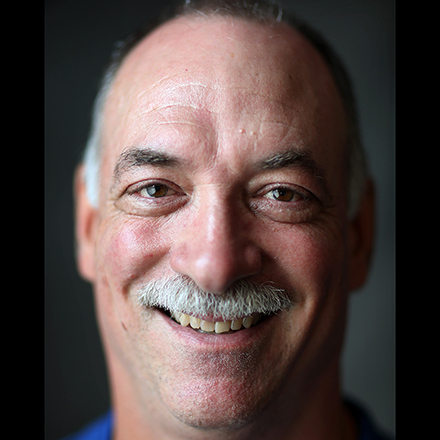 Sam Stockard
Sam Stockard is a Nashville-based reporter with more than 30 years of journalism experience as a writer, editor and columnist covering the state Legislature and Tennessee politics for The Daily Memphian.
---