Local Democratic Party controversy shares stage with efforts to improve local role
Even as local Democrats debated keeping or discarding their new party chairman at a meeting last week, they also dealt with more mundane matters such as approving a March 2020 local primary date and the possibility of combining party gatherings with job fairs.
The contrast in topics was an indication that despite the tempest within the local party's formal organization over whether new chairman Michael Harris should stay, the role and impact of that dispute is not as pervasive as the controversy might make it seem.
The job fair discussion illustrates the point. Combining political gatherings with job fairs was Harris' idea.
"What concerns me is that most of the events appeal to politicos – that is, primarily people who are already active in the political environment," he said.
He said the job fairs would show political activism in a different way, adding: "And it shows that we are unconventional about helping people in Shelby County. And we want leaders who are going to be unconventional in the sense that they won't rest at reading resolutions and they won't rest at doing things that are kind of 'feel good' political experiences."
Harris is the second chairman in a re-formation of the local party, following Corey Strong. In the reformation, lots of long-time executive committee members left and there was an influx of new political blood.
It's how Harris became politically active.
Some on the local party's executive committee want Harris removed because of the five-year suspension of his law license by the Tennessee Supreme Court for ethical violations. And his critics also point to eight bankruptcies Harris filed as the ethics violations were working their way to a conclusion.
The Tennessee Democratic Party reviewed the request by several Democrats to remove Harris and rejected the grievance, sending it to the local party.
---
Bill Dries: Group seeks to remove Harris as local Democratic Party chairman
---
The local party's executive committee could have taken no action or scheduled a meeting specifically to hear the call for Harris' removal, sought by several executive committee members.
Instead, Harris agreed last week to call the special meeting himself within a 20-day period to resolve the controversy one way or the other.
Among those urging the local executive committee to drop the challenge of Harris is Democratic state Rep. London Lamar of Memphis.
Lamar at one point had decided to run for the party chairmanship as some in the party's leadership began looking for challengers to Harris just before the April party convention.
Lamar and Democratic state Sen. Raumesh Akbari, also of Memphis, each passed on getting into the contest on the eve of the convention. It left Harris unopposed.
London said last week Democrats on the executive committee opposed to Harris should find a way to work with him.
"He is the chairman, and he has some new ideas," she said. "We need to start working on the 2020 elections."
Regina Perry, re-elected executive committee secretary at last week's meeting, was among those who did not vote for Harris at the April local party convention.
"I don't think he has done anything since being elected that would cause embarrassment," she said. "We don't need to all agree, because when everybody agrees, you end up with Donald Trump."
---
Bill Dries: Harris: Democrats moving beyond law license controversy to 'necessary dissonance'
---
For all of the intra-party discussion about whether Harris has a credibility problem that could hamper the party's ability to raise money, Democrats outside the executive committee don't like the concept of a local party raising vast amounts of money anyway.
A finite amount of money is available, and candidates can see the local party as competition if the emphasis on fundraising at that level gets too serious.
The local party's role is primarily as part of a state network for candidates in statewide and presidential races.
Those campaigns funnel money to local contacts on the premise that locals know the political terrain better. That can include the local party, but – at least with Democrats – the money is usually split among candidates under the party banner.
That was the case when Harold Ford Sr. was in Congress and his endorsement ballot, as well as political organization, was sought out by any Democrat serious about becoming a governor or U.S. senator. Any Democrat serious about becoming president with an electoral map that included winning Tennessee's 11 electoral votes also sought him out.
Beyond that, both local parties raise money to distribute an endorsement ballot once the county primaries are decided. Both local parties have also made endorsements in the past in nonpartisan city elections and nonpartisan judicial races after those contenders made an appearance or appeal to the executive or steering committees.
Republicans are much better at the influence and exclusivity of their ballot. Democrats have been plagued by competition from other endorsement ballots that use the term Democrat or the phrase Democratic Party in a way that looks like the official party ballot.
---
Bill Dries: Local Republican Party leadership changes, looks for bigger tent after disastrous 2018 county elections
---
State legislators tend to rely on the local party's efforts to distribute an endorsement ballot. And they have been known to criticize the local party for not doing enough to keep down challengers in the primaries.
That's what led state Rep. Kathryn Bowers to challenge and defeat Gale Jones Carson in 2003 for the local party chairmanship. Carson insisted she did nothing to encourage the primary challenges and was seeking a second two-year term as chairwoman. Bowers won the chairmanship by one vote.
Bowers, however, didn't last very long following her guilty plea to federal bribery charges in the Tennessee Waltz corruption sting.
Even with the best preparations and plans, the role of each of the local parties can still be very limited and is no guarantee of winning at the polls. 
As he left the chairmanship of the Shelby County Republican Party earlier this year, for example, Lee Mills noted the local Republican effort in the 2018 midterm elections involved spending more than $100,000 to turnout the local GOP vote – much more than usual.
Despite that, Democratic Senate nominee Phil Bredesen still carried Shelby County by a wider margin than Republican nominee Marsha Blackburn carried the state over Bredesen in November. And Democrats took every countywide office on the August ballot and improved the Democratic majority on the Shelby County Commission to eight of 13 seats.
Two years earlier, in the 2016 presidential general election, Democratic nominee Hillary Clinton carried Shelby County with 61 percent of the countywide vote as Republican nominee and future president Donald Trump took the state.
That was three months after the state Democratic Party revoked the charter of the local party.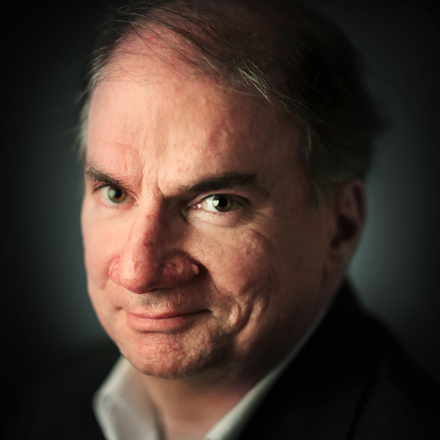 Bill Dries
Bill Dries covers city government and politics. He is a native Memphian and has been a reporter for more than 40 years.
---